Happy Buyers "Sing Praises" About Agent Cathy Loeppke
Posted by Marc Rasmussen on Monday, July 20, 2015 at 10:53 AM
By Marc Rasmussen / July 20, 2015
Comment
Congratulations to our clients James & Valarie who just purchased a condo here in Sarasota. They teamed up with DWELL agent, Cathy Loeppke, and here is what they had to say about their experience.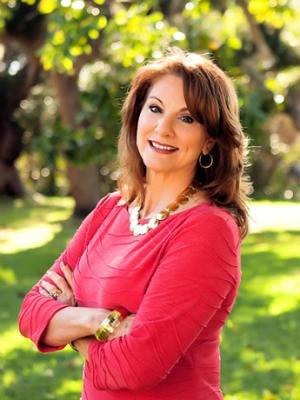 My wife Valarie and I closed on a condo in
Sarasota
this past week.  You may recall that James Tassel was originally our representative but was out of town when we were in Florida so
Cathy Loepkke
 picked up for James.  James had shown us one property and had given us feedback on another condo that we later saw with Cathy.  James was very professional during our short time together.
The reason I am e-mailing you is to sing the praises of Cathy.  We had only about ten days in April to search for a condo and Cathy was extremely accommodating with her time.  Having listened carefully to what we were looking for she selected properties that were within our budget and in the locations we desired.  We own property on Siesta Key so we wished to be nearby so we could get to the beach in a reasonable time.
In all our years dealing with real estate and realtors, Valarie and I never met anyone like Cathy. I make that comment for the following reasons:
Cathy set up appointments based on our schedule, not hers. She was always punctual and was always prepared with copies of the listings.
Cathy never pushed us to make a decision but helped us to process the positives and negatives of each property.
Cathy negotiated our final choice and always represented our offer, never pushing us to offer a higher price. 
As you know the paperwork can be overwhelming.  Cathy never complained about the amount of work she had to do.  She held our hand throughout the entire process and commiserated with us when necessary, such as when we had so many unreasonable documentation requests for the mortgage approval.
Cathy was the liaison between all parties not only the listing agent but also the closing agent, the condo association and the bank.  If it weren't for Cathy I don't think the entire process would have been a success.  She was the glue that held things together.
Cathy arranged the walk through and recommended it even though it was more work for herself.  She volunteered to send us the keys and other key information needed for the condo.
The main reason for this e-mail is not just to highlight the numerous tasks that Cathy performed for us, but to recognize her for her qualities that go beyond her real estate responsibilities.  Cathy was always courteous, friendly and responsive to our needs.  She was our advocate and established a relationship that immediately gained our trust. 
I have worked real estate part time in my past and have been involved in numerous estate transactions.  Never have I met anyone who performed the real estate function as professionally as Cathy Loeppke.  She is a remarkable representative of your office and we will gladly sing her praises to anyone looking for property in the Sarasota area.  Thank you for sending Cathy our way!