Handling Multiple Offers When Buying in Sarasota
Posted by Marc Rasmussen on Thursday, September 29, 2016 at 1:54 PM
By Marc Rasmussen / September 29, 2016
Comment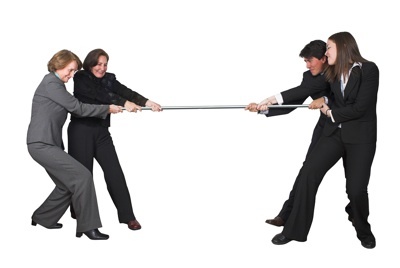 Originally Posted Friday, August 21, 2009 at 1:23pm
I showed a property to one of my clients this week that was owned by a bank. These types of properties are also known as a foreclosure or REO. It was listed under $200,000 and had only been on the market a few days. My client decided that she liked the home and decided to write an offer. Come to find out there were four other offers on this bank owned home. This is becoming a common scenario when buying a Sarasota foreclosure.
Tips to Handling Multiple Offers on the Buyer Side

1)    Mortgage pre-approval or proof of funds

It is best to get pre-approved for a mortgage or have proof of assets prior to looking at property. If you get into a multiple offer situation and you are not prepared there is a strong chance that you will lose. I have represented sellers who accepted the offer with the lower sales price because the buyer could prove that they were prepared to buy. Do it right from the get go.

2)    Put your best foot forward

When there are other offers buyers usually have no idea the amount of the other offers. Most listing agents will just tell you that there are other offers. In a transaction where there are not other buyers you typically put in a low offer and expect to negotiate. In a multiple offer situation you should submit your best offer right away. This could mean full price, close to it or over it. Consult with your Realtor to see what is your best strategy.

3)    Be comfortable with paying more than asking price

I know it is hard for some buyers to get past this one. Some people are just against paying more than what the seller is asking. Consult with your Realtor and get comparable sales for the home. The listing agent and seller might have artificially come up with a low asking price in an attempt to get multiple offers. You should be ok with paying more than list price.
4)    Sellers are driving the car
I know it is a buyers market and it may be hard to accept but when there are multiple offers the sellers have taken control. You as the buyer no longer have the same leverage.  Be nice to the seller. ;-)
Originally Posted Monday, August 1st, 2011 at 12:41PM
Handling Multiple Offers
People frequently ask me how the market is doing and my answer recently is that things are VERY active.  We have been seeing lots of buyer activity, even in these typically slower summer months.  I personally have been involved in quite a few multiple-offer situations this year and they have been both on bank-owned properties (where this situation is most common) and also on regular arm's-length sales.
Recently a listing of mine was active on the market for about 30 days and then received not one, not two, but THREE OFFERS in one day!  There were about 15 showings in the first month but no offers, then the interest peaked one weekend.  We made sure to price the property right from the start, which is the most important factor in our market now.  Due to the multiple-offer situation, we are now submitting an offer to the bank that is 97.5% of the original list price of the home.  That is in contrast the 94.5% market average sale price to list price ratio now!
If a property isn't priced right, it isn't going to sell.  Period.  Here are a few tips for multiple-offer situations:
If you are a seller:
-          Price  it right from the beginning!  Homes get the most attention in the first 14 days that they are on the market, so don't waste that time being overpriced.  Sellers who do often end up chasing the market down and with a lower price in the end then if they started out with a more realistic price from the beginning.
-          Make sure you prepare for showings and that the home looks its very best.  This includes decluttering and making sure the home is clean, as well as the old tricks of opening the blinds, turning on the lights, and even playing soft music – they really work!  The three-offer home I mentioned above had a large dog and a baby, but it always looked meticulous and smelled fresh.  Even if you're priced right, you still need people to like the house.
-          Find a competent agent to work with you who can assist you in pricing well and throughout the sale process. 
If you are a buyer:
-          Don't be afraid to offer more than list price and always bring your highest and best offer.  I was working with buyers on a sale where theirs was one of three offers.  They decided to offer $1000 above the list price and they not only were the best offer but still got a great deal because the home was SO well-priced to begin with.
-          It is important to look with your Realtor at the comparable sales in the area.  If the list price is $250,000 but everything has been selling for $275,000 or more and there are multiple offers, slightly under list probably isn't going to cut it.
-          The terms of the offer can also make a difference.  Try to be flexible on things like timeframes and the amount of money in escrow if you can. 
-          I always advise my buyer clients who are involved in multiple-offer situations to offer the highest amount that they feel comfortable paying for the home.  Buyers and buyers' agents are not allowed to know what the other offers are, so I can tell my clients what the home really SHOULD be selling for based on market info but if it is worth more or less to them personally then that is their call.
Contact us if we can help you buy or sell Sarasota real estate