Get to Know Beth Lancaster
Posted by Marc Rasmussen on Wednesday, November 27, 2013 at 10:55 AM
By Marc Rasmussen / November 27, 2013
Comment
Beth Lancaster has been in Sarasota and practicing real estate since 2000.  Originally hailing from Andover, MA, Beth was a competetive golfer and had a career in marketing prior to moving to Florida.  She puts her primary focus on deeply understanding her clients' needs so that she can get them into the perfect home.  You'll see from her responses below that this is not a job she takes lightly; it is an opportunity to help shape someone's life.  For someone who takes so much of her life getting to know others and their needs, here's your opportunity to get to know Beth a little bit better.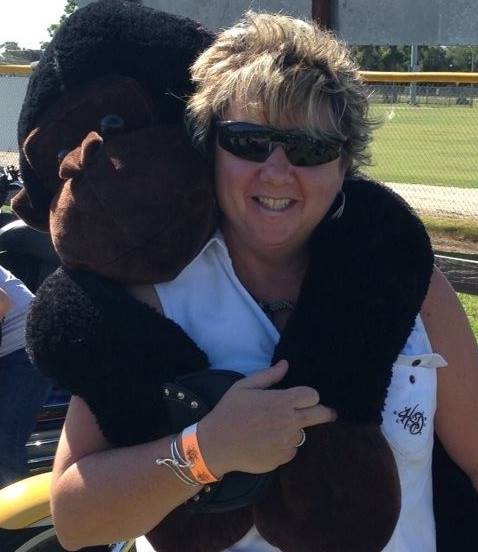 What brought you into real estate? 

My background was in marketing and sales.  When I moved to Sarasota from Boston in 2000 I knew there simply was no product I would rather sell than Pieces of Paradise.  My customers know that my favorite part of the job is the hours following our first day out together.  Once I have a solid picture of their ideal home or winter escape, I LOVE THE HUNT!  I will spend hours scouring inventory and create very specific searches with complete confidence that we'll locate their dream.  It's so gratifying to walk them through THAT door knowing I've played a role in their future memories.
What was the best property you ever sold?

It was certainly not the most expensive property I've ever coordinated, but it was emotionally gratifying. It was the end of November and I had a new divorcee with 5 children, mostly high school age, seeking a home.  She dreaded the thought of her family not having a house to celebrate Christmas in properly.  Her budget was limited and she really needed 4 bedrooms.  We located and negotiated the property so that they could all get moved in on the 23rd of December.  I had purchased a small table-top pre-lit tree and a wreath as I imagined their decorations would be packed away.  The gracious Seller had provided the keys prior to the closing and unbeknownst to their Mom, as she sat signing all the paperwork at the attorney's office, her children had gathered to decorate their new home before Mom returned.  When we pulled into the driveway her son was on the roof stringing lights and the girls had a tree already in place.  The entire scene brought tears to my eyes and reminded me how much I love my job.
What are a couple pointers you give to people moving to Sarasota from another state? 
When I moved to Sarasota I did so for a fresh start and didn't know a soul.  Thus I always look at a move as as an opportunity to explore and adventure, a new chapter waiting to be written.  Embrace it... New friends, new favorites, new energy.  Secondly, never take for granted the Paradise we call home.  The moment you forget to appreciate the blue skies and waters, the endless calendar of potential activities and events or simply aren't in awe of our blazing sunsets, hop on a plane... anywhere else.
If someone has never been to Sarasota, what are 3 things you'd tell them they need to do while they're here?

1.  Run don't walk to Siesta Key, kick off your shoes and walk the one-of-a-kind white quartz sand on the #1 Beach in the Country.  2.  Spend an afternoon experiencing St. Armand's Circle.  There's a reason people from around the world are familiar with this renowned dining and shopping mecca.  And if you enjoy people watching.... this is Nirvana!  3.  At the end of the day, head toward the Gulf about an hour prior to sunset and plant yourself on the beach.  If nothing else, you will find those moments as you sit and marvel at the water pulling the sun down inspiring.  I certainly have.
Tell me something unique about yourself.

If I'm not playing with my dogs, chatting with my 2 African Grey parrots or riding in a charity motorcycle event,  I love to write poetry and find inspiration in the smallest occasions.  Whether it's watching someone surf the tide - "Balancing Act", my niece play with a toy - "Etch-A-Sketch" or watching a wannabe musician determined to play a role in a band- "Don't Look at the Bongo Player".  The titles often take me and the reader in unexpected directions and always include questions requiring personal reflection.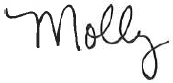 Molly Russo, Sarasota Lifestyle Guru