Get a Different View of Sarasota
Posted by Marc Rasmussen on Wednesday, February 27, 2013 at 11:27 AM
By Marc Rasmussen / February 27, 2013
Comment
Just a short drive east of I-75 off of Clark Road will get you to Sarasota's wonderful Myakka River State Park. The serene park is the perfect escape from the hustle and bustle of the city, offering miles of shady trails that show you a different Sarasota than you see near the water. The park is one of the oldest in largest in the
state of Florida and offers wildlife in spades and activities for outdoorsmen and -women of all kinds: camping, kayaking, canoeing, hiking, bike trails, bird watching, and more.
Though there are many things to do at Myakka, and I'll cover a few more here, I'm going to start with another SARASOTA MUST DO: the canopy walkway. The canopy walkway is a raised structure that allows you to literally walk in the canopy of the trees. Suspended 25 feet above the ground, the views of the wildlife from up there are amazing. You can see nests in the trees, woodpeckers, eagles, hawks, ancient oaks and palms, Spanish moss hanging down and draping everything in deep green. The walkway ends in a tower, 74 feet tall, from which you overlook the treetops, Florida wetlands, and prairies in the distance. I stood up there for nearly an hour the first time I went up; it was sunset and the views were as breathtaking from the canopy tower as they are sitting upon Siesta Key Beach, just a different kind of breathtaking.
Another very interesting and cool thing about the canopy walk: it was created by a professor at Sarasota's own New College of Florida. After years of studying ecosystems in canopies worldwide and several research trips involving students of the College, Dr. Meg Lowman, aka "Canopy Meg" and a group of students from the early 2000s planned the canopy walkway. On your walk up the tower, you can see their names and messages engraved in the wood on the walls from top to bottom. Dr. Lowman also served as Director at Selby Botanical Gardens, and the canopy walkway allows for Selby to carry out research objectives, but also grants access to this beautiful world to the public. The walkway was built by the park and a team of volunteers.
Okay, so now we've covered the MUST DO at Myakka River State Park, but if heights just aren't your thing, or you've already done
the Must Do, we can't forget about the many other things that can be done at Myakka. Birders will be excited to spend a day at this park sanctuary. There are a couple of neat docks that take you right into the heart of the Florida wetlands, so you can see natural habitats of herons and ibises, which build their homes in the shallow lakes and fertile marshes of the parks. As I've already mentioned, you can see hawks soaring from the canopy tower. Additionally, ducks, warblers, egrets, and eagles can be seen throughout the park. During the season (November through April), volunteer bird guides are hanging around the birdwalk to help you spot and identify other feathered friends that call Myakka home.
Fishing is plentiful in Myakka River. Many visitors enjoy fishing from the park's bridges and platforms or wading from the shore. (Don't forget if you're a wader: there can be alligators in these waters!) Tarpon, eel, catfish, bluegills, perch, sailfin Mollys (you knew I had to throw that one in there!), and many other types of fish have been identified in the waters of Myakka River.
Horse trails and nature trails wind around the entirety of the park as well. The horse trail takes you along open prairie lands dotted with marshes and wetlands. For an up-close-and-personal view of the animals and birds in Myakka, bring your horse over and go for a walk through the trails. Deer, turkey, bobcats, armadillo, otters, bald eagles, sandhill cranes, and alligators have all been seen from the 14-mile horse trail. For those who prefer walks on two legs instead of four, the nature walks at Myakka loop around the park for a total of nearly 40 miles of trails.
I've touched on merely a few of the many activities one can do at this wonderful gem of a State Park. For a full description of everything you can do there, check out Myakka's website: www.myakkariver.org. In doing research for this article, I came up with a short list of things I need to try the next several times I go to Myakka: kayak the river, fish from the river docks with my sons, grab a pair of binoculars and spend an afternoon spotting and identifying birds and wildlife. (Note to self: Find a friend that has a horse, borrow horse, ride the horse trail!)
Happy trails, Sarasotans!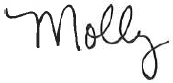 Molly Russo, Sarasota Lifestyle Guru