7 Frequently Asked Questions During The Home Buying Process
Posted by Marc Rasmussen on Thursday, February 25, 2016 at 11:41 AM
By Marc Rasmussen / February 25, 2016
Comment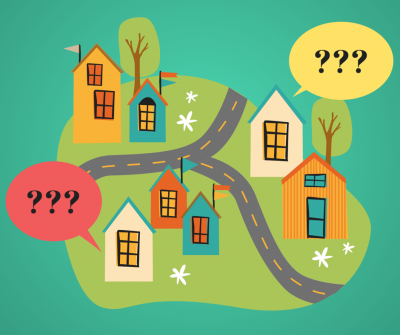 Buying a home, especially your first one, is an exhilarating feeling. You finally have a place that belongs to you with the freedom to make it your own without a landlord breathing down your neck. During the home buying process buyers will experience a range of emotions but this roller coaster ride ultimately leads to new, happy property owners. Along with feeling joy and excitement, buyers can feel intimidated by not knowing what comes next or how to prepare to make it to the closing table. We've put together 7 of our most frequently asked questions by our clients and have them here in this blog post along with the best answers we can give.
1) How do I know what my taxes are going to be?  Property taxes are public information and you can easily look up what the homeowner has paid each year, but keep in mind that what the current owner pays in taxes may not be what you'll pay. In the state of Florida, your real estate taxes are a combination of ad valorem (taxes based on property value) and non-ad valorem assessments (improvement or services associated to a property; waste collection, fire and rescue etc.). The County's Property Appraiser assesses the value of a property and other levying bodies set the millage rates. Determining the ad valorem tax is done by multiply the taxable value (assessed value minus any exemptions) by the millage rate and divide by 1,000.
2) How much house can I buy?  This is a question you will need to have answered by a mortgage lender. After evaluating certain things like your credit score and debt-to-income ratio, your mortgage lender can determine how much you can afford and will give you a pre-approval letter. There is usually no obligation or fee associated with determining what you can afford. Once you have your pre-approval letter, you're in good shape to begin house hunting.
3) How many homes should I see before making an offer?  There really is no number of homes you should see before writing an offer, but there are a few things you can do before heading out to look at property to make sure you're making the best use of your time. Work with your realtor to narrow down the results to homes that truly fit your criteria. Sometimes it even helps to drive by some of the properties to be sure you're a fan of the neighborhood. 
4) What are my closing costs?  In order to close on a property, there are costs associated with transferring ownership. As a buyer you'll be required to pay your portion on taxes for the year, recording fees and any lender expenses associated with your loan. These costs can equal roughly 3%-5% of the total purchase price but can also be negotiated depending on how strong you want your offer to be.
5) Do I need to get a home inspection?  Buyers are given a certain time frame to conduct inspections on a property. Buyers are allowed to waive this option, however most real estate professional will highly recommend you get at least one. Inspections will help you evaluate minor or major issues with the property in hopes this saves the headache and heartache down the road.
6) How long will it take to close on the home?  Cash deals can typically close within 30 days. Financed deals take a bit longer and it is recommended you close within 45-60 days. 
7) What if I decide I don't want to buy when I'm under contract?  Buyers always have the ability to back out of a deal, but backing out without good reason may cause you to lose your earnest money deposit (funds initially put down with the offer). Depending on your contract and any contingencies in place will determine if you can cancel the contract and receive your earnest money deposit back. Your Realtor or real estate attorney can point out an exit strategy if it is needed.