Four Walkable Neighborhoods in Sarasota
Posted by Marc Rasmussen on Wednesday, December 26, 2018 at 9:25 PM
By Marc Rasmussen / December 26, 2018
Comment
We often get requests from buyers who desire a single family home within walking distance to shopping, restaurants, entertainment, quaint shops, and other cultural events. There are a multitude of downtown condos that offer the walkable lifestyle. We have several clients that have purchased around downtown who absolutely love the ability to walk out their front door and catch a cultural event at Five Points Park, grab some food at the popular Whole Foods Market and eat in one of their favorite restaurants Cafe Epicure, Louies Modern, Clasico Cafe and Bar or Selva Grill. Who wouldn't love that?
Walkability Tip - Check out Walkscore.com. You can enter an address or Sarasota neighborhood and it will give you a rank of how walkable the property is.
Below are four Sarasota Neighborhoods that are within walking distance to fun.
Laurel Park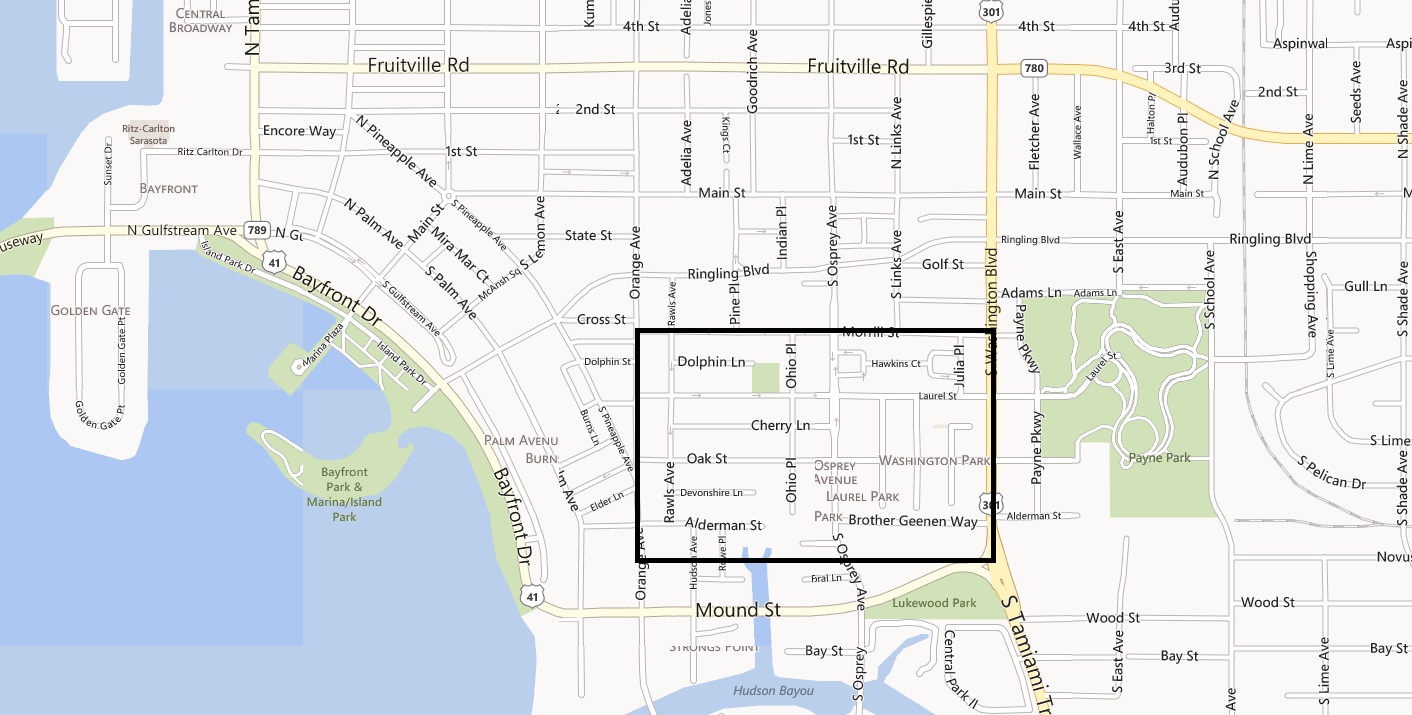 Laurel Park is a quaint Sarasota neighborhood just south of the downtown area. This is a great place to live if you want to walk to all of the amenities that downtown has to offer. It is a great solution for those who do not want to live in a downtown Sarasota condo. Residents of Laurel Park Sarasota can walk to the Farmers Market, Hollywood 20 theaters, Whole Foods grocery, Burns Court Cinema, Selby Gardens, Selby Library and all of the other wonderful shopping and numerous restaurants found in the downtown area. You can get the best of both worlds here with a single family and a yard that is within walking distance of the fun amenities of downtown.
View Laurel Park properties for sale
Southside Village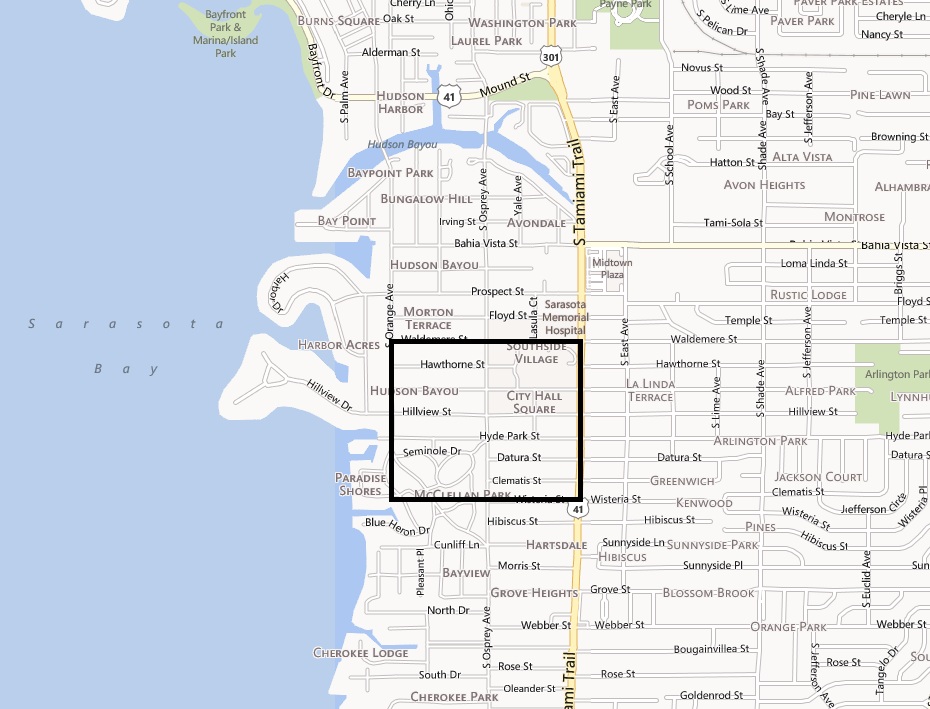 Southside Village is in the west of the trail section of town that is home to some fantastic restaurants and entertainment. Some of them include Libby's, Pacific Rim, and Knicks Tavern and Grill. Mortons Gourmet Market is one of Sarasota's premiere full-service specialty food store that offers a wide variety of products and services. There are a variety of homes around this area that provides owners easy access to all of these wonderful amenities.
View properties for sale around Southside Village
Siesta Key Village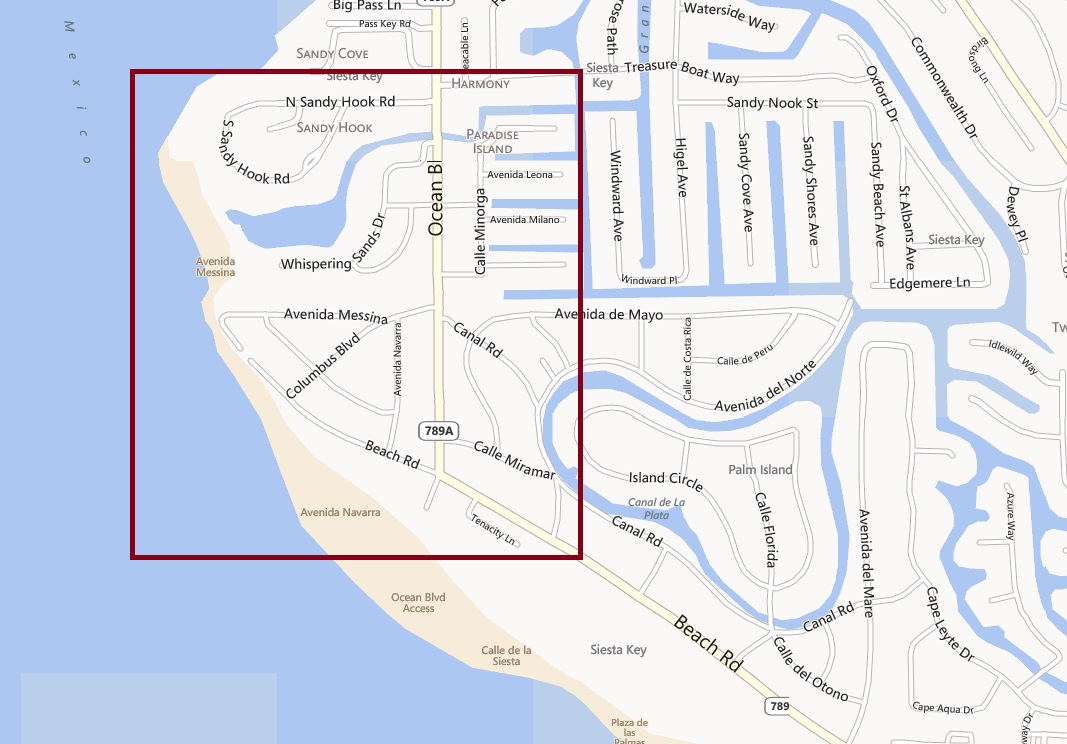 Siesta Key Village is located just footsteps from the world famous and award winning Siesta Key beach. It offers a variety of shopping, restaurants, dining and entertainment. There are several condo communities nearby and some single family homes as well. The great thing about this Sarasota neighborhood is the easy access to all of the amenities of Siesta Key Village but also the fabulous waters of The Gulf of Mexico and the beach. What a fabulous place to live.
View properties for sale around Siesta Key Village
St. Armands Circle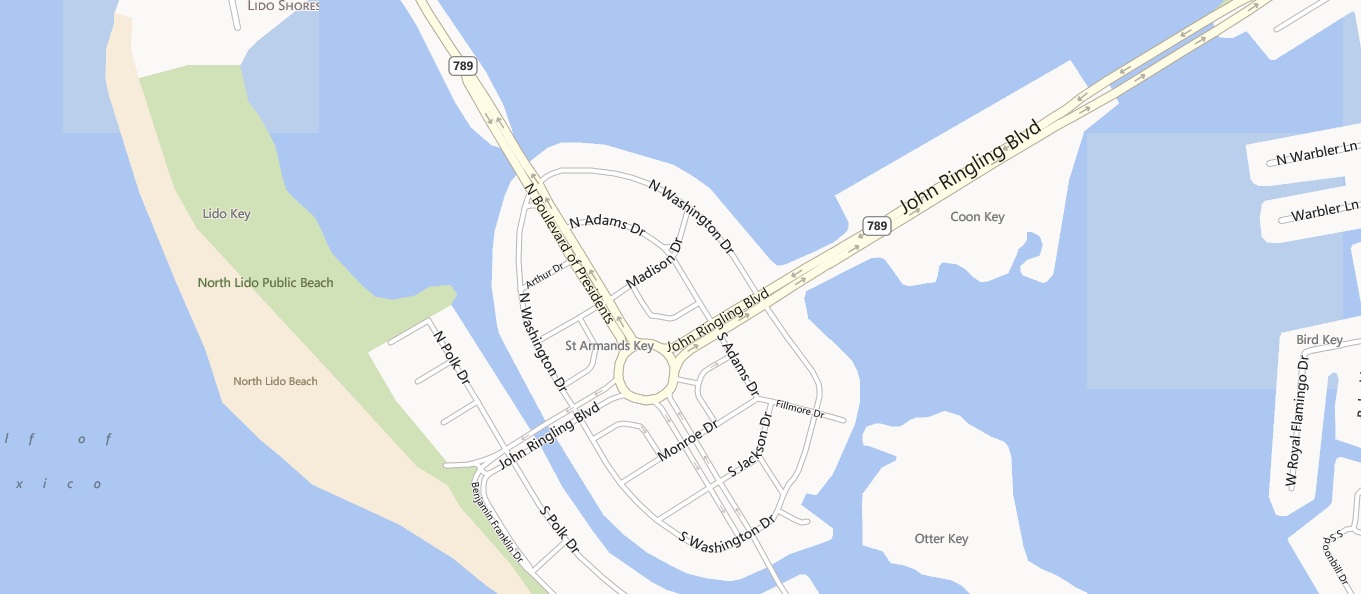 On St. Armands Circle you have luxurious homes, fabulous shopping, a world class beach and numerous restaurants. This is the perfect location for those looking to have almost everything you need within footsteps of your home or condo. The large roundabout circles a tranquil park which hosts numerous public events year-round. The shops, restaurants and businesses on the Circle are upscale - here you can find everything from fine jewelry to a new outfit for Fido (or Fifi.)
View properties for sale around St. Armands Circle.
If we can help you buy or sell a home in Sarasota please call us at 941.822.0708.