Florida lawmakers pass new condo safety legislation a year after Surfside disaster
Posted by Marc Rasmussen on Thursday, May 26, 2022 at 11:44 AM
By Marc Rasmussen / May 26, 2022
Comment
While the investigation into the exact cause of the Surfside condominium collapse continues, documents released by the City of Surfside revealed the warning signs for the beachfront Champlain Towers South condo disaster that ensued.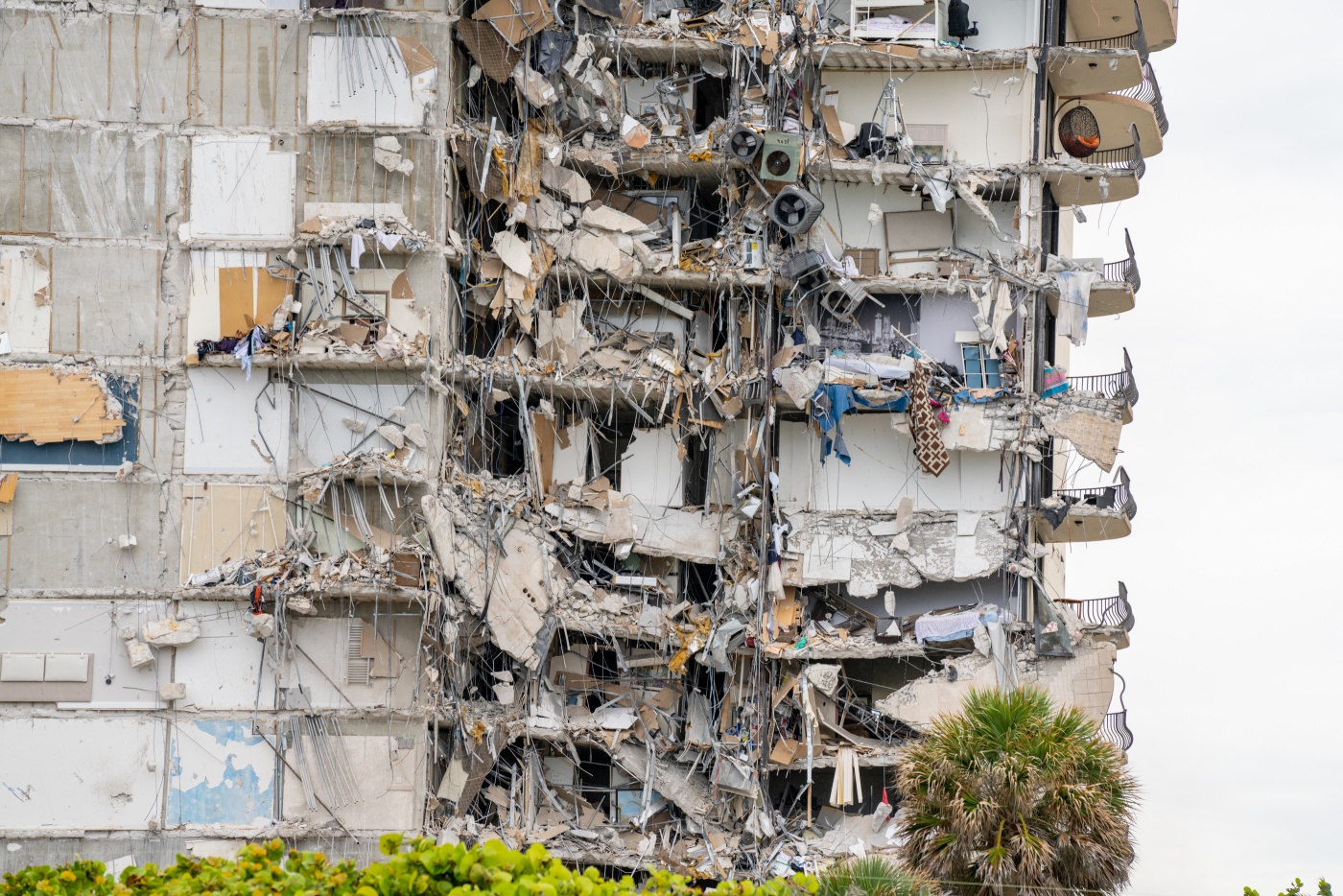 11 months after the tragic collapse of the Surfside condos that killed 98 people in the middle of the night, lawmakers in Florida in both chambers passed new safety legislation that set statewide standards for more frequent inspections and which requires condo boards to set aside money for critical repairs. This new legislation will affect condo projects that are 25 years old and older and any that are over 3 stories will require a structural inspection and structural reserve study and the reserves can no longer be partially funded.
The bill, now headed to Governor Ron DeSantis' desk which is expected to be signed, requires a test to find out if a condo building is structurally sound if an engineer or architect spots signs of deterioration during an initial inspection.
These tests are not inexpensive either. Just a plain reserve study can be $6,000-$8,000 and for a structural integrity reserve study plus inspections by engineers, a study could wind up being tens of thousands. If the condo board then does not follow the report's recommendations for funding and repairs, the board members could be held liable.
As a Realtor, I believe we can expect to see large increases in condo fees and special assessments coming for condo homeowners in older condominium buildings. The new legislation would require buildings that are three stories or higher to receive an inspection after 30 years and calls for an inspection every 10 years after that to make sure they are properly funded for repairs. The rule changes when a building is within 3 miles of a coastline. In that case, the inspections begin once the building reaches 25 years of age.
The bill was designed to protect owners. Starting in 2025, condo associations will be required to collect money for reserves to make structural repairs.
"I can understand that concern that owners would have pay additional moneys when they're already spread so thin," Attorney Alicia Seward said of the new legislation. She represents a dozen condo associations in three Bay Area counties.
She pointed out it will likely be harder for older condo owners on fixed incomes to contribute to reserve funds, but still she added it's important for protecting a major investment.
"Purchasing a condo or any property is a huge investment, spending hundreds of thousands of dollars and you don't want to see that just gone in a day," Seward said.
Toledo said local building officials will keep track of the inspection records.