5 Questions for a Real Estate Attorney
Posted by Marc Rasmussen on Friday, November 15, 2013 at 3:16:32 PM
By Marc Rasmussen / November 15, 2013
Comment
We know you want to know, so we found out!  Here are five questions for real estate attorney and founding member of Band Weintraub, Anne Weintraub.  A go-to for many DWELL Realtors, Weintraub was named one of Tampa Bay's "Top 25 People to Watch in 2013" by the Tampa Bay Business Journal.  She is frequently called upon to discuss real estate law in public forums, and appeared weekly for years on ABC-7 News segment "Real Estate Talk with Anne Weintraub." 
What do you think is the biggest mistake made by buyers?
I think the biggest mistake buyers make is biting off more house than they can chew. It is better to buy within the parameters of what you can afford than the more expensive property you feel you cannot live without. The best bet is to look at your budget and speak with financing representatives prior to going shopping. Like everything else in life, it's all about timing so even if you cannot get your dream house now, you'll probably get it later.  Today, there are fantastic homes that are also affordable.
What is the most common error made on the offer/contract?
The biggest mistake people make on the contract is signing one that allows another party to default, but the innocent party has to spend time and fees defending themselves in litigation they did not create. It is a great idea to consult a real estate attorney who can help you with problematic clauses in the contract BEFORE everyone signs off and you are stuck.
Why did you chose to work in real estate law?

This is irony-I thought it wouldn't be emotional.  Nine years later, I have learned real estate law is very emotional and requires extraordinary precision, accuracy and availability to clients.
What is the most exciting transaction you've been a part of?
The most exciting transactions are the ones that have the most up-front problems. In one case, the parties were all over the world and we had various title problems to clear with very little time to close-I think the property was under contract and closed in 7 days. However, we did it-where there is a problem, there is a solution. Unlike other areas of law, you can fix most real estate issues as long as all parties are rational and communicate well.
What are three things you would like to tell anyone entering into a real estate contract?
Hire a Realtor and attorney who are each experienced in the area where the property is located and are available to you; Try not to get emotional-it also trumps logic and can cause mistakes we do not want to make in real estate; Keep it simple and specific-language in a contract that does not have an event and a resulting consequence results in mistakes. Your goal is to close on the transaction provided it is in your best interest.
Leave a comment with more questions you may have for a real estate attorney.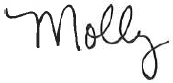 Molly Russo, Sarasota Lifestyle Guru