5 Questions for a Real Estate Attorney: Part 2
Posted by Marc Rasmussen on Thursday, November 21, 2013 at 1:23:39 PM
By Marc Rasmussen / November 21, 2013
Comment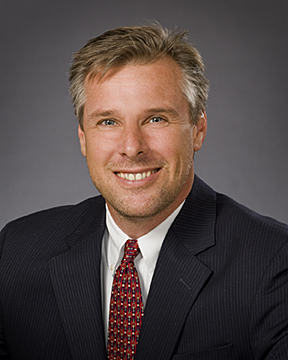 We know the closing process can be very confusing, so we got answers from not just one, but two of our most-trusted closing attorneys.  This week, I got some answers from Evan Berlin, one of the founding partners of Berlin Patten Law Firm, located in downtown Sarasota.  Berlin has over 20 years of experience working in real estate law and is regularly used by DWELL clients.  He attained his law degree from University of Florida School of Law and has been practicing in Florida ever since.  He opened up his own law firm and partnered with Brenda Patten to form Berlin Patten in 2009.  Berlin practices in all areas of real estate law and has assisted DWELL clients with everything from smooth sailing closings to escrow disputes.
In layman's terms, what are you looking for when you undergo title work?
When we order a title search, the goal is to identify and review documents of record, such as deed restrictions, condominium restrictions, easements, setback requirements, liens, mortgages, judgments, and a laundry list of other items that could impact a property. That is why it is so critical to engage a competent closing agent to perform these essential tasks. The title search and examination, if not properly performed, could lead to the purchase of property that has title issues that may make it difficult (or even impossible) to sell in the future. The job of a good title examination is to make sure that does not happen.
What is your favorite thing about working in real estate law?
I love to get the deal accomplished, particularly the challenging ones. Whereas in litigation, there is generally a winner and a loser, in real estate law, if the attorney handles the matter properly and competently, then in most cases everyone walks away satisfied. Our goal is to close each and every deal properly, and in real estate law, the attorney has much more control over that objective than in other areas of the law.
What are the biggest hang-ups to getting a transaction completed? 
I will limit my response to three, as there can be many. The most common issue that we see is a lack of communication by the parties or their lender, which slows things down considerably. Most people do not realize that the closing process is very interactive and it requires the buyer, seller, real estate agents, lender, and
closing agent to be in close contact at all times.  The second most common issue is the buyer's selection of a lender with whom they have no familiarity.  Most buyers simply do not do enough homework about their lender, and particularly their ability to get deals closed on time. They assume that all lenders are created equal. That is simply not the case.  The final issue is the quality of the closing agent. People underestimate how important it is to research the qualifications of their closing agent, only to find that when they go to sell their property, they cannot because their closing agent failed to resolve a litany of title issues. This is most common with respect to REO transactions where the seller is a lender, and selects their own closing agent.
What are 3 things a client can do to make their transaction go smoothly?
The most obvious is selecting a closing agent that has a reputation for being responsive and communicative.  Many times, it is a lack of communication by the closing agent to the parties that can cause deals to be delayed, or even fail altogether. The second would be to make sure that the clients themselves are communicating with their closing agent and providing information that the closing agent needs as quickly as possible. Delayed or incomplete responses by the parties can also cause deals to be delayed or even fail. Finally, if the client is using a lender, the client must stay in close contact with the lender and monitor their progress at all times to make sure they are on track to close on time. Surprisingly, many lenders have less regard for the contract's timeframes than they should!
What should clients expect about their level of interaction with their real estate/title attorney?
As you can see, we feel that communication is the key to closing any transaction successfully. If the parties are working together and communicating with each other, then the level of interaction between the parties and the real estate attorney should and will be significant. That is what we are here for... to answer questions and get deals done.  As the level of interaction increases, so too does the likelihood that issues will be resolved and the closing will occur timely.  Conversely, if the level of interaction is lacking, then those are the transactions that tend to fail. We encourage and promote substantial interaction as we know that leads to a greater likelihood of a successful closing.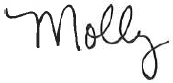 Molly Russo, Sarasota Lifestyle Guru