Five Affordable Neighborhoods in Sarasota
Posted by Marc Rasmussen on Wednesday, July 11, 2018 at 4:13 PM
By Marc Rasmussen / July 11, 2018
Comment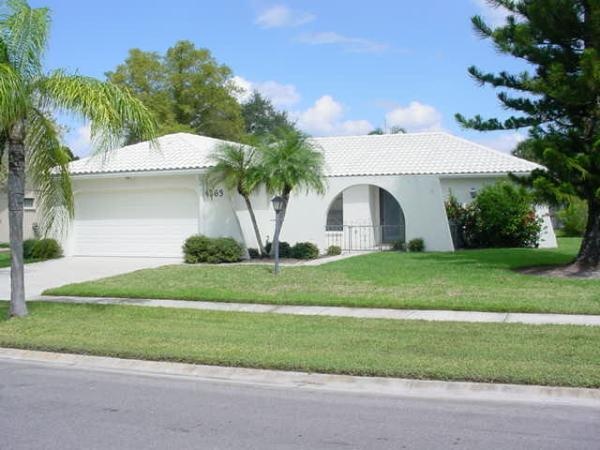 When the average sold price for a single family home in Sarasota is $458,000 and with articles stating this area is the fastest growing luxury market in the U.S., it's hard to imagine there is a supply of affordable homes. Despite all the talk and heating of the market, it is STILL possible to find a home within a decent price point. Here are 5 communities in the Sarasota area that offer affordable housing options.
Five Great Sarasota Neighborhoods to Find Affordable Homes
Tropical Shores: Tucked away in South Sarasota just before heading into Osprey is a waterfront community gem better known as Tropical Shores. The biggest selling point of this neighborhood beside it being affordable is it's proximity to Sarasota Bay and that the community offers it's own waterfront clubhouse with boat ramp and slips. With the exception of the few homes that directly line the Bay, these homes were built between the late 1950s through the early 1980s and has been an affordable option for many boaters. Though these are not new construction, many owners have updated their properties and brought them into the 21st Century. A great community for families looking to be within one of the states best school districts while being a short distance away from the beach, recreational activities, shops, restaurants and every day conveniences. This small community doesn't have a high turn over so if and when a listing pops up, you'll want to pounce.
View All The Homes For Sale in Tropical Shores
Colonials Oaks: If you prefer homes that are a little bit newer than the 1970's yet still affordable then take a drive through Colonial Oaks. This charming community is located off Cattleman Road and just south of Bahia Vista. This is a deed restricted community with mature oak tree, plenty of sidewalks for a leisure stroll in the evening, great neighbors and easy access to downtown Sarasota as well as I-75. Colonial Oaks even offers a community park within the neighborhood with a clubhouse, playground, gym, barbeque grills, picnic tables, basketball and tennis courts. This is a great affordable neighborhood in Sarasota.
View All The Homes For Sale in Colonial Oaks
Kensington Park: Channeling the charm of a simpler time, Kensington Park proves to be a neighborhood that has withstood the test of time. A great price point for first time homebuyers or those looking for a single family home around or under $250,000. A majority of the homes in Kensington park were built in the 1950s-1960s but has experienced its own little renaissance with homeowners and investors rejuvenating properties and making them comfortable for the modern family. A great community just around the corner from Ed Smith Stadium, 3 miles from downtown Sarasota and within easy distance of the up-and-coming University Shopping area. If Kensington Park hasn't been on your radar recently, reacquainted yourself and see if it would make a great spot for you.
View All The Homes For Sale in Kensington Park
Sarasota Springs: A centrally located community, Sarasota Springs has been home to many since the community started coming together back in the 1950s. A non deed restricted neighborhood, many homeowners over the decades have personalized these mid century modern homes to fit the varying home trends so the style and character of each property is pretty different. Whether a property needs vision, has potential or is renovated to show like a model, people enjoy the convenience of Sarasota Springs. Easy access to I-75, restaurants, shops, downtown and the beaches. Nothing is too far out of reach from this community.
View All The Homes For Sale in Sarasota Springs
De Soto Lakes: Located south of the Sarasota/ Manatee county line, De Soto Lakes is an affordable neighborhood within a hot market region. This non deed restricted area offers homes with varying styles, floor plans, lot sizes and more. If you are looking for a property that can accommodate your boat, RV, trailer or outdoor toys, this is the community for you. Besides affordability, De Soto Lakes is just on the outskirts of all the shops and restaurants at University Town Center, Nathan Benderson Park, Whole Foods Market and more.
View All The Homes For Sale in De Soto Lakes
Contact us if you would like a personalized list of affordable homes for sale in Sarasota, Florida.