Favorite Dwellings - Lakewood Ranch
Posted by Marc Rasmussen on Tuesday, August 16, 2016 at 1:47 PM
By Marc Rasmussen / August 16, 2016
Comment
Lakewood Ranch has become the preferred area to settle in. With a number of new communities expanding the Lakewood Ranch territory, plus the masterfully crafted main street with its array of shops and restaurants, it's no wonder so many love calling it home. Our team of agents know quite a bit about the Lakewood Ranch area, as well as all the best features of each planned development, but there are definitely a few communities we favor over the rest. What tops our list? Continuing our new blog series, Favorite Dwellings, we asked a few of our most productive agents to pick a community within Lakewood Ranch and share why this community is their personal favorite. See our agents' selections and responses below.
Planned Community: The Lake Club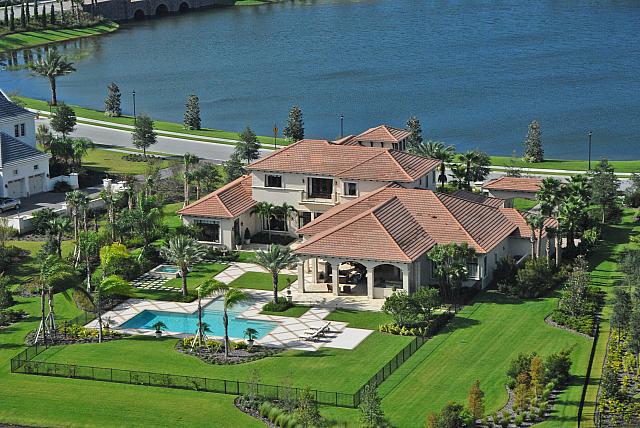 After a recent trip to the Tuscany Region of Italy, I came home to Lakewood Ranch and am instantly reminded of the beauty while driving through The Lake Club. Upon entering the main gates of wood and custom wrought iron, the brick roads, Mediterranean Cypress Trees and even a vineyard greeting you, you ramble over bridges and winding streets to a luxury lifestyle of custom homes. The Lake Club is one of my favorite communities, here in Lakewood Ranch.
With timeless home designs, by 7 luxury custom home builders, ranging in style from Classic French, Italian, West Indies, Colonial, and Mediterranean, all work harmoniously together in this beautiful community.
Lush landscaping, parks, lakes, open spaces and let's not forget the Grand Clubhouse, making The Lake Club a beautiful place to call home. Located close to the downtown Lakewood Ranch Main Street, The Sarasota Polo Club, The Cricket Club, Golf at the Ritz Carlton or Lakewood Ranch Country Club, a short drive to the beaches and downtown Sarasota, or jet away to Italy from the Sarasota International Airport. I think you would agree how beautiful The Lake Club is.
Planned Community: Waterside
I first discovered Lakewood Ranch in 2004. It was just the beginning of its growth and at the time I had no idea what it was going to become but I immediately knew this is a place I wanted me and my family to live and I haven't regretted a day since. I have loved everything about living in Lakewood Ranch from the parks, the biking/walking trails, the school, and the people in this community. The growth has been amazing to watch and now you have everything you could ask for right out your front door. One particular area I am very excited to see is the development of the newest village of Lakewood Ranch, Waterside. Waterside will be located East of I 75 and South of University The community includes 7 lakes, 5,144 new single family homes, townhomes and apartments. At the heart of the community will be a Town Center with Waterfront restaurants and shops served by water taxies powered by electronic motors. There will also be a Pedestrian walkway over I75 connecting Waterside to UTC and Benderson Park. Waterside will be a place for everyone and definitely a top spot to check out when thinking of relocating to Florida.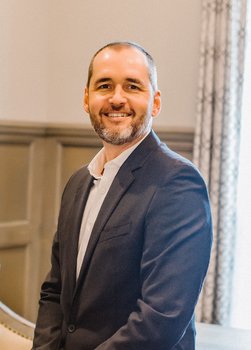 Jason Wood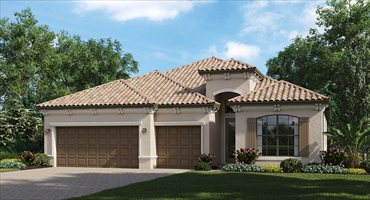 Planned Community: Bridgewater
I'm a huge fan of new construction communities and one of my favorites in Lakewood Ranch, currently, is Bridgewater; a fantastic maintenance free gated community with homes ranging from 2,245-3,828 square feet. The first thing I noticed is the attention to detail with lush landscaping and large lake views. The community is situated near State Road 70 with quick access to I-75, downtown Lakewood Ranch, top rated schools and a variety of shopping and dining at the all new University Town Center. It's unique in that they designed this community to give you more home for the money with an "Everything Included" sales approach. The second and brand new Lakewood Ranch downtown area is slated for ground breaking in mid 2017 and will allow you to be minutes away and from shopping and dining at your convenience. If I was a resident in Bridgewater, I'd eagerly utilize the over 1 mile of paved walking paths and bridges around the protected waters of the Bridgewater community. I highly recommend making plans to visit soon. Bridgewater has opened and started construction in its final phase.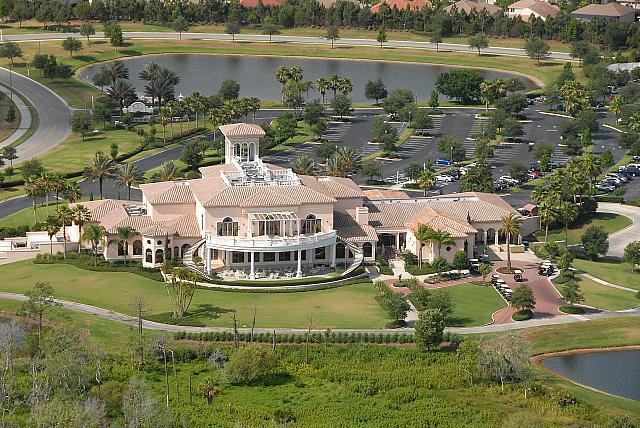 Planned Community: Country Club
Bridging legacy with Modern Lakewood Ranch is what draws me to feature The Country Club and Country Club East as my favorite Lakewood Ranch Communities. The Country Club is the prestigious golf community that is at the heart of Lakewood Ranch and set in a mature and elegant gated community, nestled just north of downtown main street. A 54-hole golf course winds its way through the community of single family homes, miles of nature trails and sidewalks to allow the residents and guest to take in the natural surroundings. Future residents have a plethora of options from condominium units to expansive 8,000 square foot homes, with most of the community being made up of 3,000 square foot homes with an average price in the $700's. Residents have access to an Athletic Center, dining lounge/card rooms, pro-shop, 18 tennis courts, sauna and a prestigious clubhouse which is scene to many weddings and fine events. Contrasting the legacy country club with the modern Country Club East brings you to a world of new age estate homes, master designed 18-hole golf course and a brand new 28,000 square foot clubhouse with resort style pool and social gathering spaces. Found on the east of Lakewood Ranch, nestled along Lorraine Avenue, the Country Club East provides homes behind a gated community that are on average 3,000 sq feet and also in the $700k price range. Both Country Club and Country Club East are zoned for excellent schools being Willis Elementary, Nolan Middle School and Lakewood Ranch High Schools. These communities provide both a legacy and modern options for future home owners to truly live, work and play in lakewood ranch!
Local Agent Contributor:
I'm sure you know the lyrics "let me tell ya 'bout my best friend." If I could sing, and were a talented lyricist, I'd serenade you with all the wonderful things about Esplanade Golf & Country Club in Lakewood Ranch. This all inclusive, resort style, gated community consisting of 1250 homes and detached villas. Rapidly expanding from it's original 400 acre site, they have purchased an additional 200 just to complete the project.
Looking to golf? Esplanade offers 18 holes on a pristine Championship course with golf pro's on site and a fully stocked pro-shop. If tennis if more your speed, you're in for a treat. With a ton of member/guest events, themed mixers, and professional instructors, you're guaranteed to have a good time.
My favorite part is the community's amenities, and this list is long so get ready. Dining options include the snack bar for a sandwich or grilled burger before your tee time or while you are at the pool. The Bahama Bar (enticing, I know!) is a casual setting with its menu consisting of crisp salads, seafood, and panini's. For those nights where you'd like to step it up a notch for a little fine dining, you'll soon have the option to do so once the Country Club is complete. It doesn't stop there; residents can enjoy wine tastings, private dining, chefs market, cooking classes and more! If you're a foodie, this will be the honey to your camembert. Take a breath, because there's more to share. You will also find: resort style lagoon shaped pools, along with a resistance pool, spa's, outdoor BBQ, fire pits, towel service, on site activities director, a fitness facility with personal training, massage therapists, a salon for those mani's & pedi's, a monthly calendar of events to keep you busy, walking trails, formal events lawn, canoe & kayak launch, a bark park for the fur babies, the list goes on. Are you looking for a meet up group for that hobby you've had for years? They have a suggestion box for that!
Esplanade is truly a lifestyle. An oasis of tropical serenity, a golf cart ride away from lunch with your wonderful neighbors-because you will become friends with them all, a day of tranquility in the spa, a power hour of lifting in the fitness room, really, you will have it all. When you finally move in, don't forget to add me to your housewarming guest list!