DWELL Made the Sarasota Herald Tribune
Posted by Marc Rasmussen on Tuesday, February 28, 2012 at 9:57 AM
By Marc Rasmussen / February 28, 2012
Comment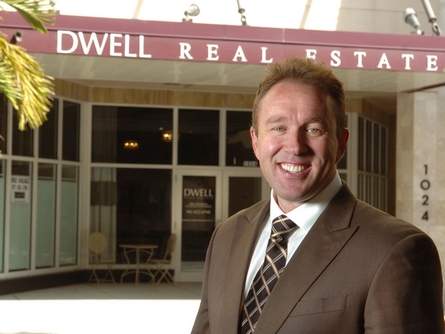 DWELL Real Estate made the newspaper yesterday. You can read it here - DWELL Real Estate.
While some real estate companies shrank and died during the Great Recession, some are sprouting now that the Southwest Florida market is showing signs of stability.

One of the latest companies to get started is Dwell Real Estate, a Sarasota firm launched by former Michael Saunders & Co. agent Marc Rasmussen.

Rasmussen has worked at numerous agencies in the area. He was at Re/Max Properties Group and briefly at Sky Sotheby's before joining Saunders in 2008.

"I was pretty observant at those companies and I'm just tweaking their business models," said Rasmussen, 40.

The most important lessons he has learned are to keep expenses -- especially office expenses -- as low as possible and to maximize the use of technology.

The latter means publishing an up-to-date website that ranks near the top on search engines and keeps people coming back because it provides real-time sales information and market analysis.

"Consumers want information," Rasmussen said. "They want to see what's for sale right now. They don't want to wait for the Sunday paper."

Rasmussen added that buyers want information about particular neighborhoods, and that is something he has been collecting and continually updating during his 12 years in the business.

Type "Rivo," "Ringling" and "real estate" into Google and you will see how effective Rasmussen has been.

His website -- LuxurySarasotaRealestate.com -- is the first to appear. His site tells you that the Rivo on Ringling condo tower is at 1771 Ringling Boulevard, it is a 15-story building with 92 three-bedroom residences ranging from 1,500 square feet to 3,000 square feet, and it is one the more affordable, newer condos in downtown.

The site also allows visitors to compare prices at Rivo to other downtown complexes, including 1350 Main, 100 Central, Kanaya and the Plaza at Five Points.

Laptops and smart phones also allow Rasmussen and the agents who have joined his team to expedite sales.

If a client likes a house, he or she can make an electronic offer from the agent's car -- eliminating drives back to an office. The customer saves time, and the agent can stay in the field longer.

Though Dwell already has seven agents, Rasmussen said he has not tried to recruit anyone. He wants his firm to remain small so bureaucracy does not interfere with customer service.

"I haven't approached anybody," he said. "I just know a lot of people in town."

Sabrina Sullivan is one of them.

A former Michael Saunders short-sale specialist who was recruited by Coldwell Banker late last year, Sullivan said Dwell appealed to her because Rasmussen immediately understood what she wanted to do and did not have to wait for seven layers of management to sign off on her plan.

Sullivan said she has long wanted to proactively market her short-sale listings. But she could not do exactly what she wanted at Michael Saunders because short sales did not mesh well with that company's high-end image. At Coldwell Banker, she was able to work with a national lender and get her short-sale message out to distressed borrowers. Her broker was behind the plan, but the giant corporation was not able move fast enough, she said.

"Once I realized I had slammed into the corporate wall again, I didn't like it," Sullivan said. "I heard Marc had left Michael Saunders and had gone out on his own. He told me he wasn't hiring. But once he heard my idea, he asked how fast I could start."

With Rasmussen's Internet marketing savvy, Sullivan will be able to blast emails about her short-sale listings three or four times a week. "When buyer hits come in, those leads can be assigned to Dwell's buy-side agents who can show the properties as soon as buyers fly in," she said. "That allows us to react to the needs of clients in electronic time."

Rasmussen says his agents -- including Sullivan -- have excelled at getting listings in different areas. Karin Swanson is especially strong in neighborhoods west of Tamiami Trail, Rasmussen said. Alison Werner concentrates on downtown condos. Sharon Straw has a foothold in Siesta Key. Shayla Twit goes all the way down to Osprey, while Jamey and Jim Hirschman are strongest in Lakewood Ranch.

"Listings are still the life blood of the business," Rasmussen said.

But it is technology that allows him gives him the confidence to compete with the biggest companies in the business.