Hip Downtown St. Pete Condos
Posted by Marc Rasmussen on Tuesday, December 13, 2016 at 4:29 PM
By Marc Rasmussen / December 13, 2016
Comment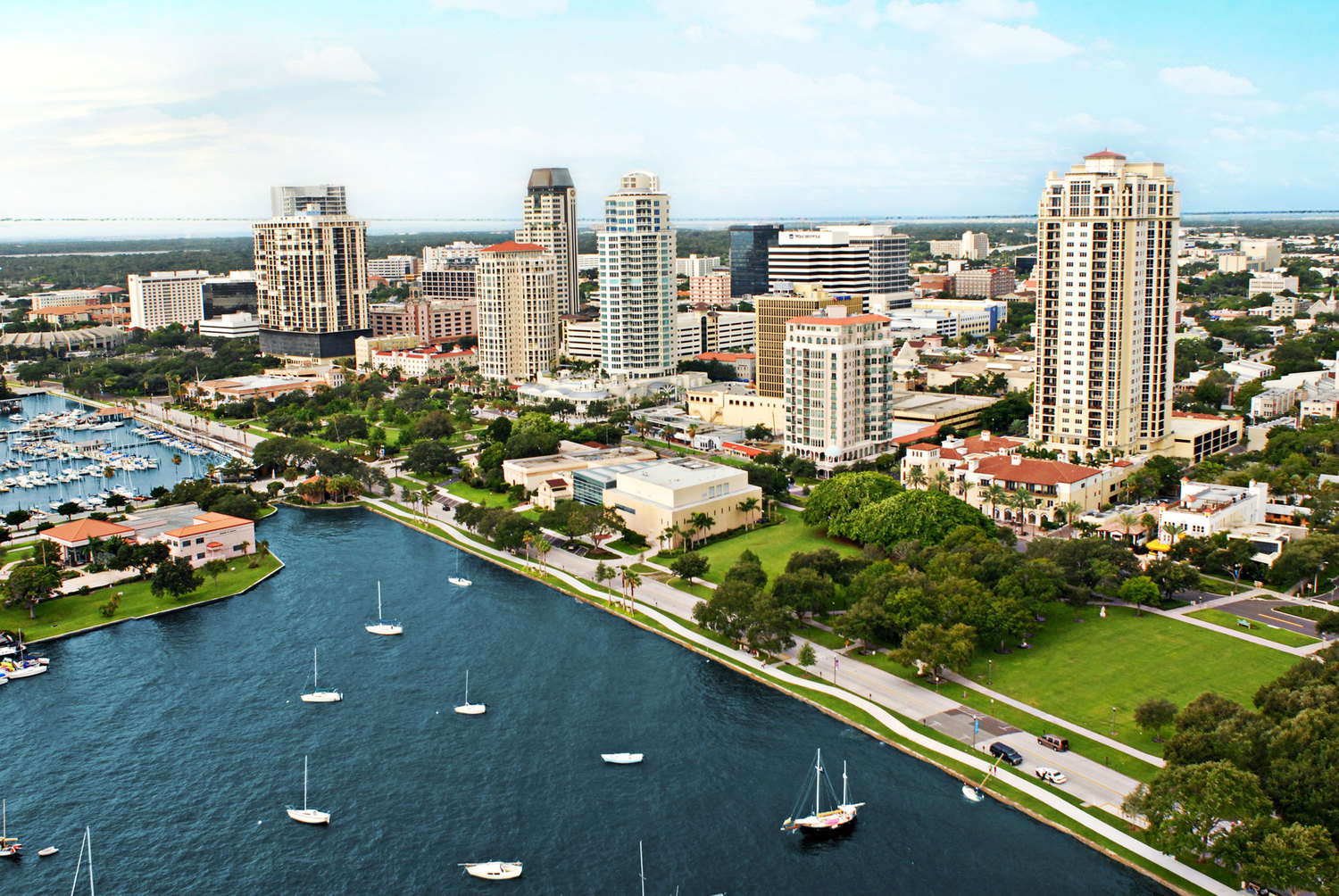 For several years now, we have been fortunate to work with many people looking to purchase a vacation home in Sarasota, Florida. We do vacation properties very well. Our agents have sold homes and condos all over Sarasota, Bradenton, Lakewood Ranch, the barrier islands and Venice. One market that buyers consider in addition to Sarasota is St. Petersburg, Florida. Afterall, it is only about 45 minutes north of us and offers wonderful lifestyles as well. So, we decided to open up an office downtown, hired two great agents so far and built a resource to view properties for sale - St. Petersburg real estate.
Contents
Downtown St. Petersburg Condos 
Below are a variety of downtown St. Pete condo buildings. For more detailed information please check out our Downtown St. Petersburg Condo For Sale page.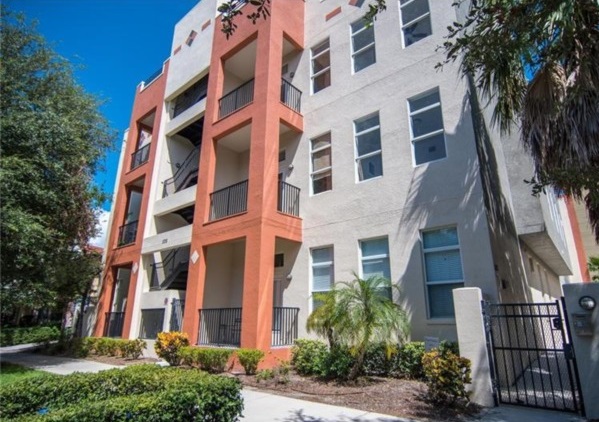 Arlington Lofts
Historic Price Range - $56,500 - $255,000 
Located in the ever-sunny St. Petersburg, Florida, the Arlington Lofts have features that make it the ideal match for anyone! Each loft has an open floor plan consisting of over 1,000 square feet of space, plenty of room for those who like to spread out and live comfortably. Each condo comes with two bathrooms and two bedrooms, giving one the feeling of urban living. Tall windows allow light to pour inside the interior, creating a comfortable atmosphere to relax in or, for the more social type, entertaining guests. Optimal comfort is provided with up-to-date appliances and for the animal-loving condo owners, pets that are up to 35 pounds are allowed to live on the property too. 
---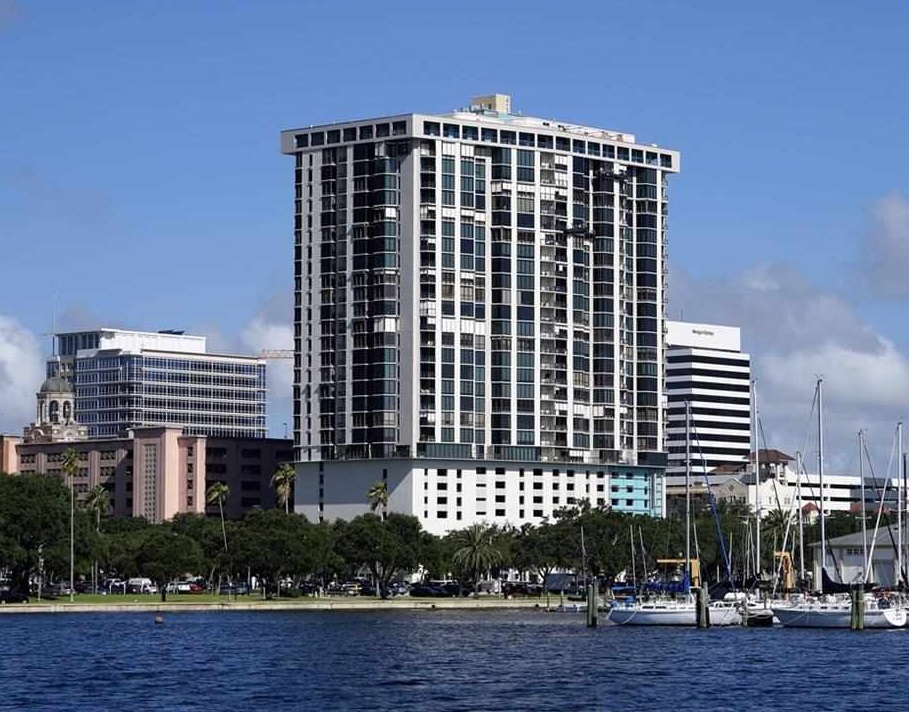 Bayfront Tower
Historic Price Range - $165,000 - $1,900,000
Located in the heart of downtown St. Petersburg, Bayfront Tower ranks among the most desirable residential developments in the area. The 29-story, tropical-themed condo complex offers its residents convenient access to all the popular St. Petersburg attractions including recreation, shopping, restaurants and the arts. 
A recent $10 million renovation project has made Bayfront Tower even more appealing to potential buyers and sellers. Completed over 40 years ago, Bayfront Tower has been updated with a new roof, boilers, fans and emergency generators. Upgraded fire alarms and an expanded automatic sprinkler system have brought the building up to current safety code requirements.
---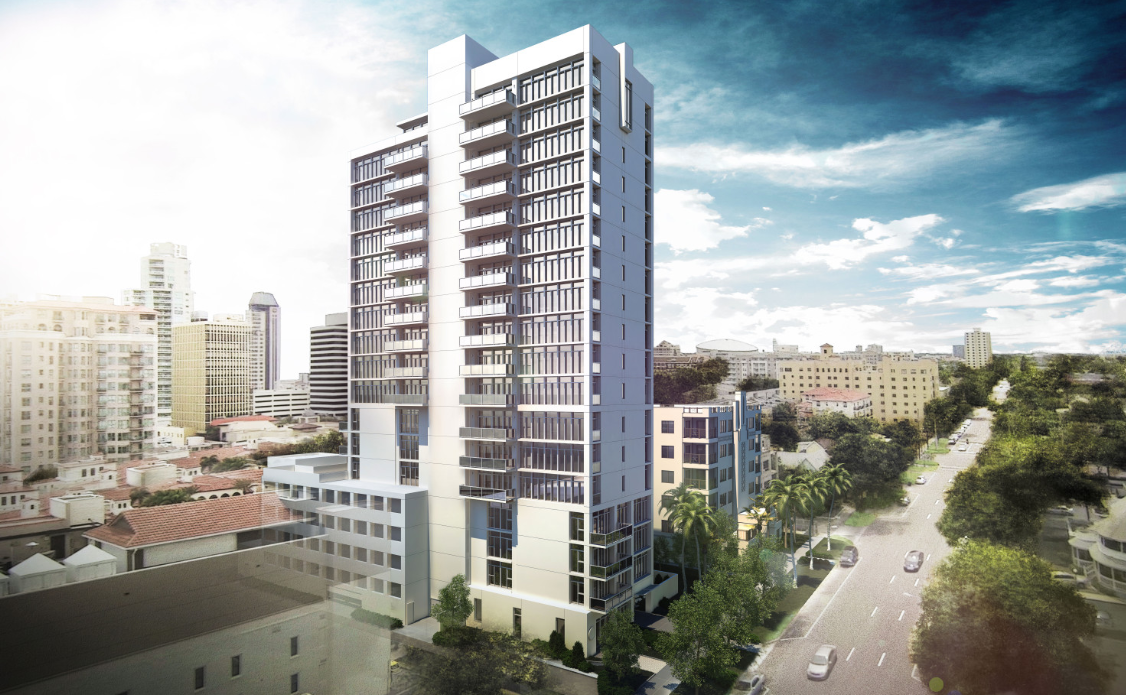 Bliss
Historic Price Range - Not built yet
Bliss condos features floor to ceiling windows allowing you to enjoy a spectacular view of the city or water from all residences. Your new home offers complete privacy in the midst of the one of the most sought after areas of St. Petersburg. 
The condos feature spacious open floor plans with no common walls allowing you to enjoy even more privacy. Wood floors in all living areas provides an elegant look. Master bedrooms include large walk-in closets, floor to ceiling windows, and a master bath with all the amenities. Glass showers with seats and designer tubs for soaking as well as separate vanity areas are a few of the desirable features. 
---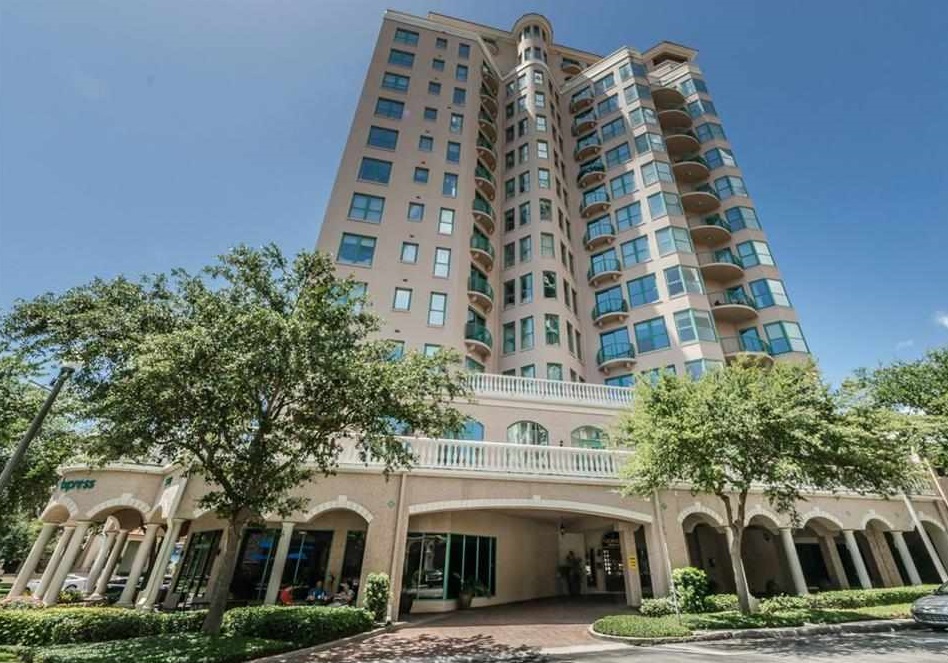 Cloisters of Beach Drive
Historic Price Range - $649,000 - $1,058,000
The Cloisters of Beach Drive introduce a new standard for luxurious living in downtown St. Pete. Enjoy panoramic vistas of Tampa Bay, gorgeous blue skies and the vibrant cityscape of St. Petersburg. Located in the heart of downtown, The Cloisters of Beach Drive are the first of a bold new vision for contemporary urban living at its best. With 32 luxury condominium residences, The Cloisters provide a cozy, intimate feel yet offer unrivaled amenities for a property its size.
Each condo is lavishly appointed and brilliantly designed with superior materials and craftsmanship. Floor to ceiling windows provide stunning views of the bay and the city. Each unit has its own balcony offering exceptional views of the cityscape.
---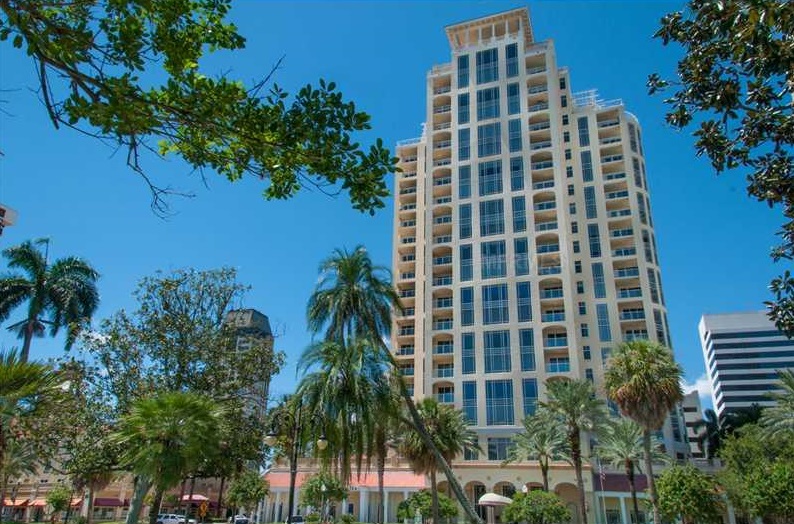 Florencia
Historic Price Range - $650,000 - $3,175,000
Florencia is a residential tower that has a pleasant location in the middle of downtown St. Petersburg in Florida. It's a high-rise building that's the epitome of modern charm and class. If you want to make a home on the waterfront in this sparkling Tampa Bay region city, Florencia may be a strong choice for you. The tower has 49 residential units in all. It has 21 floors as well. 
Life at Florencia is chock-full of luxuries for its residents. Residents of the tower can take full advantage of round-the-clock concierge assistance. They can also take advantage of desirable features including extensive meeting facilities, rapid elevators, a wellness spa, a heated swimming pool, a television center, a library, a gym, an exercise center, saunas and steam rooms. Florencia even has its very own billiards room for residents who just want to take it easy for a while and have a little fun. People who want to throw parties at Florencia can easily do so as well. The complex has a kitchen designated for residents who are planning upcoming gatherings.
---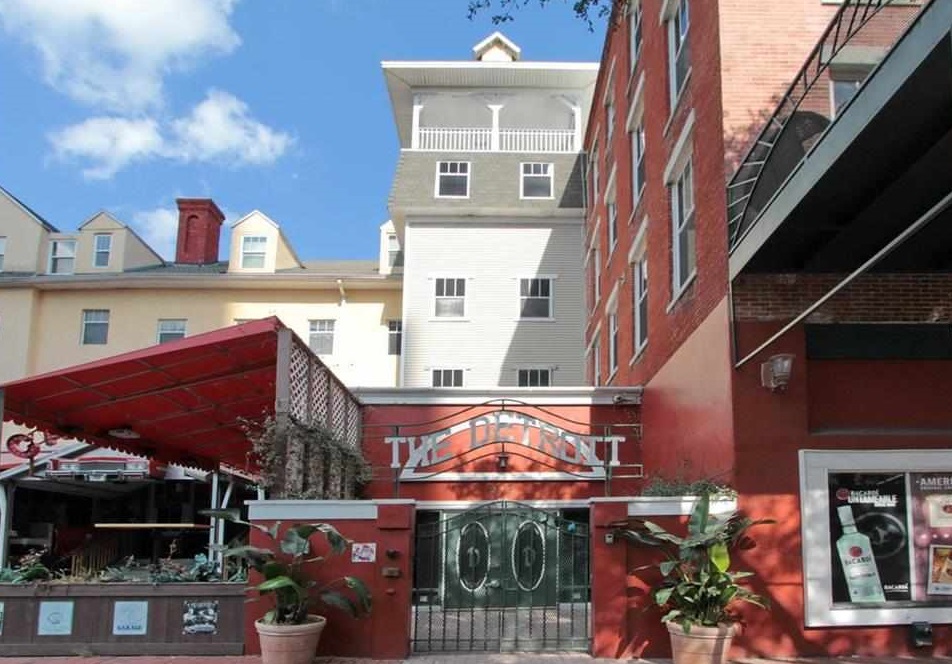 Hotel Detroit
Historic Price Range - $154,000 - $750,000
Hotel Detroit is the name of the condo building, just to clear that up. It could be called "Party Central" as well. It looks down on a space with a big stage for bands and a rather large crowd called Jannus Landing. You could see it as a free ticket if you like this type of activity right outside your small terrace. 
Two blocks from the waterfront, and more importantly, ceviche tapas, this condo is in the ultimate walking paradise. Many dining establishments surround the area for non-cooking nights, or whole months, and the St. Petersburg Saturday Morning Market is about two blocks away in a park on the water. Fresh produce is important because some of it can be eaten raw, to reassure the non-cookers. 
---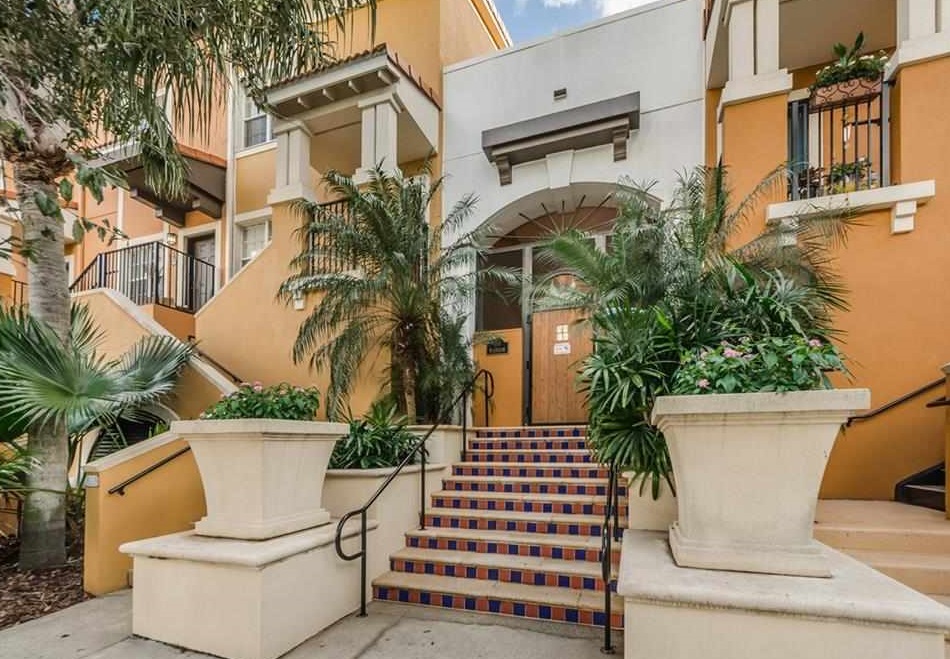 Madison
Historic Price Range - $150,000 - $372,000 (last 2 years)
St. Petersburg, Florida is one of the most interesting cities in which to live. The downtown area is particularly remarkable with the vast number of things to do and see as well as the convenience. Are you looking to relocate? Madison at St. Pete may be just right. You can enjoy a lifestyle like no other. 
Choosing this condo community allows you to live in a resort style setting affordably. The Madison offers a choice of one, two or three bedrooms. Spacious condos with split bedroom floor plans and plenty of closets provides residents with the comfort and space needed. This is a gated community so safety and security is not an issue. Some of the units have a balcony so you can sit back, relax, and enjoy your view of the city or the water. 
---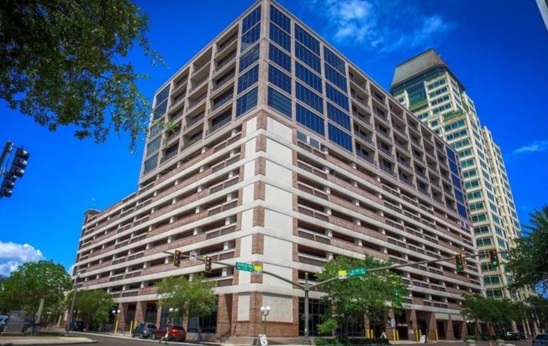 McNulty Lofts
Historic Price Range - $185,000 - $810,000
McNulty Lofts is the name of a sleek and streamlined residential complex located in the heart of beautiful and vibrant downtown St. Petersburg, Florida. People who wish to enjoy convenient, modern and breezy condominium lifestyles in the Gulf Coast city may want to learn more about this exciting option. The 2nd Street building is merely minutes away from all that downtown St. Petersburg has to offer residents and visitors. If you want to be a short stroll away from a variety of coffee shops, dining establishments, supermarkets and movie theaters, McNulty Lofts can make all of your wishes come true. The complex also boasts a fantastic location for culture buffs. That's because it's just steps away from a handful of fascinating local museums. 
The building consists of a total of 85 condominiums. It's 165 feet tall and has charming and memorable brick accent walls. It also has visible spiral ductwork. Residents of McNulty Lofts can relish the comforts of ceilings that are 11'4" in height. They can also enjoy wood cabinets, sturdy granite countertops, durable concrete floors and large windows that go from the ceiling down to the floor.
---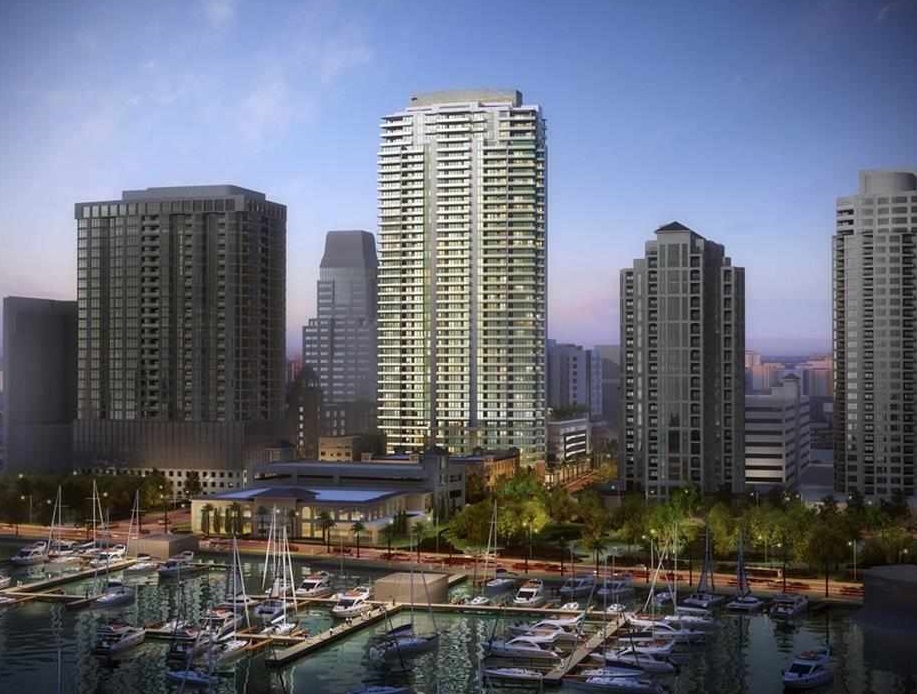 One St. Petersburg
Historic Price Range - Not built
One St. Petersburg has really upped the ante on finding the perfect place to live. Residents can buy condos or just stay in the hotel in this coveted location. They can also shop and dine while there, saving effort and time; no fussing with a car. One of the best parts, however, is the east-side view of the Gulf. 
The 253 condos are very white and lightly neutral in decor hues. An open concept lets the conversation flow and keeps the space brightly lit. It is almost like being outside, except with privacy, since glass walls are the "barriers" between you and the outdoors. 
Opaque walls divide outdoor terraces so you don't have to be involved in your neighbor's activities. 
---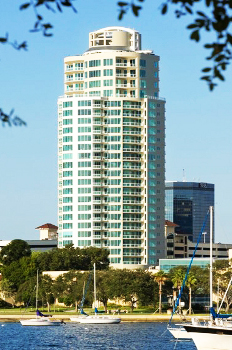 Ovation
Historic Price Range - $1,195,000 - $6,900,000
If you're looking for a stylish address in downtown St. Petersburg, then look no further than Ovation. This upscale condominium community offers a convenient location and the finest amenities for those seeking the energy of downtown and the peaceful relaxation of a finely appointed home. 
People who live at Ovation rave about the building's location, which provides easy access to the many wonderful restaurants and shopping venues downtown St. Petersburg has to offer. Ovation is near all the best entertainment and cultural offerings. Museums, waterfront parks, and marinas are just steps away from the front door. From fine dining to walks along the edge of the bay, you'll find everything you could ever hope for here!
---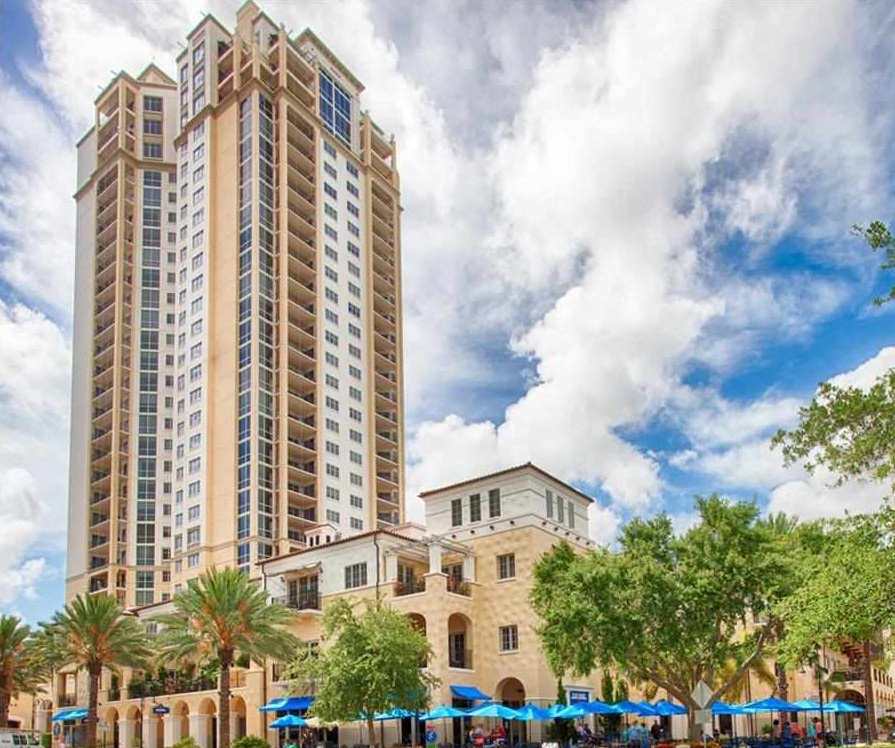 Parkshore Plaza
Historic Price Range - $549,000 - $2,800,000 (last 2 years)
Condo living is becoming more popular for young professionals, retirees, and families. They are taking advantage of the abundant amenities, benefits, and convenience living in the city provides. Many condo buildings such as Parkshore Plaza offer a number of advantages from workout facilities to recreational rooms. Nearby amenities and opportunities in downtown St. Petersburg lessen commute time and you can walk rather than driving and searching for a parking space. 
Parkshore Plaza is in the heart of downtown St. Petersburg, Florida on Beach Drive. This is a luxury condo community with 117 residences. The third floor has several amenities such as a billiard room, card rooms, a library, a fitness center with a steam room, a catering kitchen and more. A pool with a spa as well as an outdoor fireplace and a grilling area are a few more of the amenities that are available for residents. 
---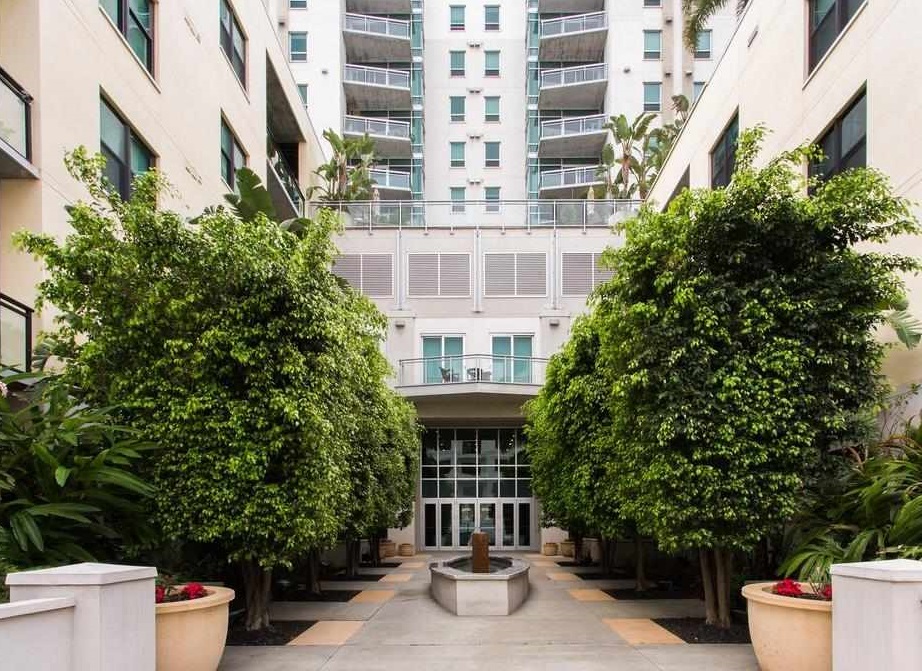 Sage
Historic Price Range - $258,000 - $480,000 (last 2 years)
The Sage is an elegant upscale condominium complex in downtown St. Petersburg. With outstanding amenities and unparalleled luxury, The Sage provides its residents with lovely and comfortable homes to return to after a day of work or play in downtown St. Petersburg. 
According to walkscore.com, The Sage condos have a walk score of 89 making it "very walkable." It also has a bike score of 91, which puts it in the category of "biker's paradise." Known for "Affordable Urban Luxury," The Sage offers amenities sure to make you want to start packing your bags. The fifth floor of the building houses a club room perfect for a party, shower, or just hanging out with friends and family. The heated pool is inviting with its warm waters and views of downtown.
---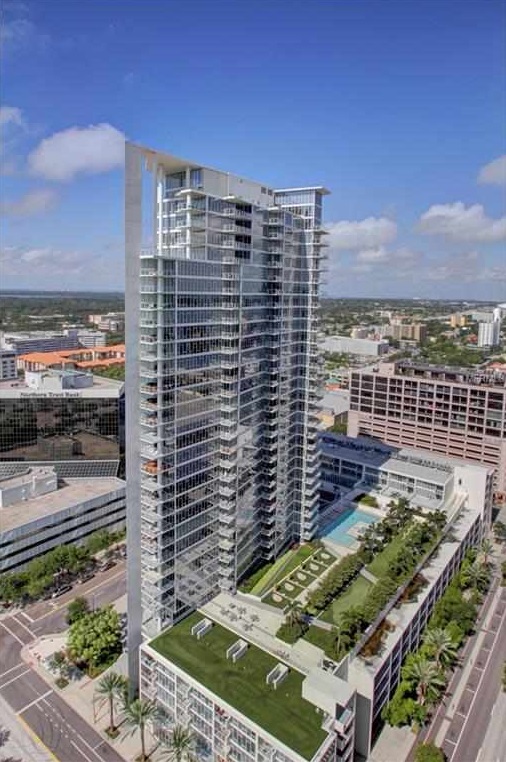 Signature
Historic Price Range - $325,000 - $1,835,000 (last 2 years)
Signature condos is the place for downtown St. Petersburg residents who want the best of all worlds. Whether it's dinner and a movie, a stroll to the farmer's market on a sunny Saturday afternoon, or trip to Tampa Bay, you'll be close to everything when you live at Signature. 
Residents of Signature benefit from wonderful amenities including the 6th floor sky garden boasting a list of extras that will make you know you've picked the right place to live. Get your workout in at the state-of-the-art fully equipped fitness center or swim some laps in the infinity edge pool. You can even practice your short game on the putting green. Maybe you would prefer lounging away your day in one of the private cabanas while taking in the panoramic views of the bay. The street level Urban Plaza features a relaxing reflecting pool, six story waterfall, and shaded eating areas. 
---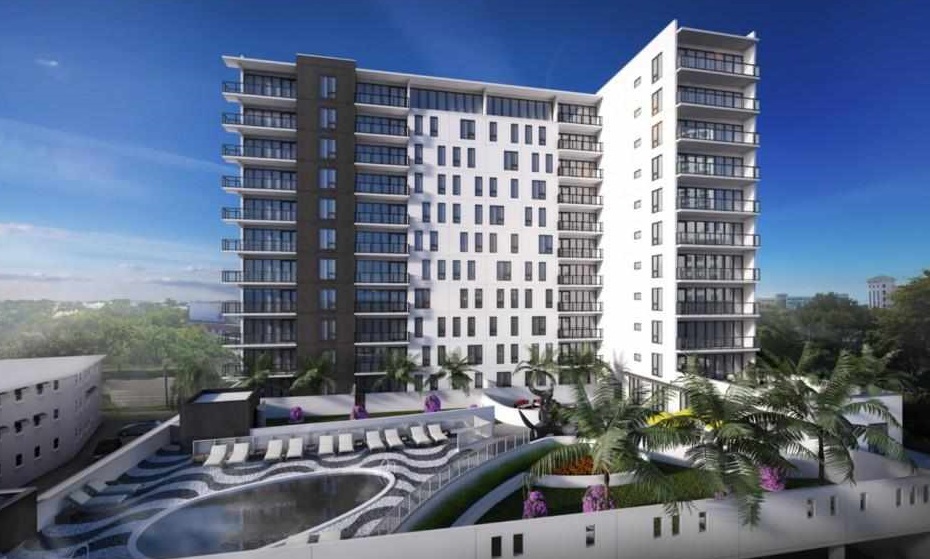 The Salvador
Historic Price Range - not built
The Salvador provides an excellent option for those seeking the coastal Florida lifestyle and the low-maintenance convenience of condo living. Construction on this upscale condominium tower in beautiful downtown St. Petersburg is underway and will be completed soon. With just 74 residences, The Salvador condos offers exclusivity near all the shopping, dining, and entertainment options you could desire.
Amenities offered at The Salvador include a third-floor deck with 11,000 square feet of fun and relaxation. Frolic in the saltwater pool or unwind in the spa while you enjoy the peaceful sculpture garden. The dog walk comes fully equipped with cleaning stations and plenty of space for you and your best friend to get some fresh air and exercise. Speaking of exercise, there's also a dedicated outdoor space for yoga. Meet up with friends at the end of the day with some food and conversation in the outdoor dining area, complete with a gas range and comfortable furniture.
---
What to Expect from $200,000 - $400,000 in Downtown St. Pete
Below are some recent downtown St. Pete condo sales to give you an idea of what to expect for a budget of $200,000 - $400,000. If you want to view sold, pending or active properties of other locations in Pinellas county, property types or price ranges visit our advanced St. Petersburg property search.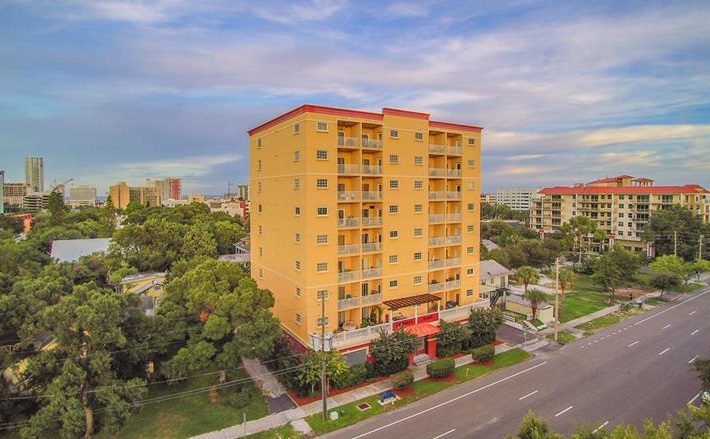 316 8th St S, #604, St. Petersburg, FL 33701
This 2 bedroom, 2 bathroom, 2007 built, 1,104 square foot condo in Casablanca Towers sold November 30, 2016 for $227,000. This 6th floor end unit condominium is located only 2 blocks east of Tropicana Field and 2 blocks south of what will be the new Chihuly Art Exhibit on the 700 block of Central Avenue, scheduled to open Fall of 2016. There are many restaurants, bars, and health/fitness clubs within a few blocks of the building. And just a couple blocks away is I-175 so you can make a quick run to the interstate if you have to commute. You will be able to take in the breathtaking sunsets from your west-facing private balcony or watch Tampa Bay from the common breezeway at the front entrance of the unit. With lofty 9 foot ceilings inside you can fully appreciate the spacious design of this unit. The split floor plan provides a large, open floor plan in the kitchen and living space, and to the right are the bedrooms and bathrooms. This unit also has reserved, covered, secure parking under the building.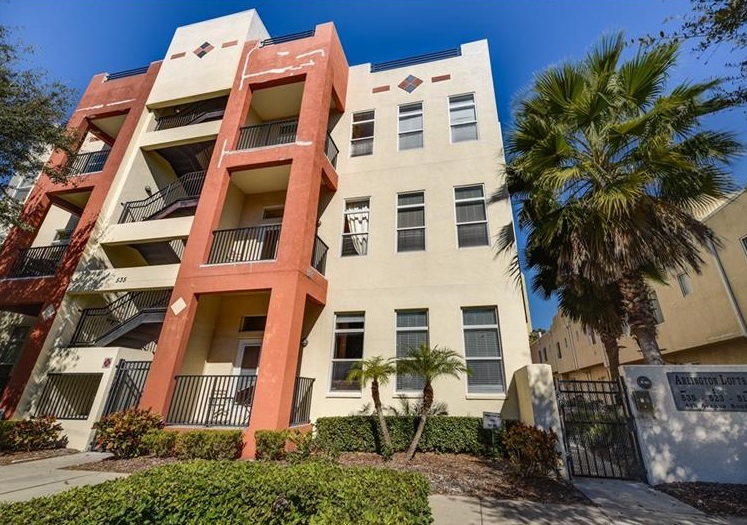 535 4th Ave S, #10, St. Petersburg, FL 33701
This 2 bedroom, 2 bathroom, 2006 built, 1,290 square foot condo in Arlington Loft condos sold July 11, 2016 for $255,000. Stunning, completely remodeled, spacious open loft floor plan downtown condo with two bedrooms and two bathrooms, featuring bamboo wood flooring in the common areas, and a balcony that has views of downtown St Pete! The maser bath has been updated with a glamorous walk-in marble shower, his and her salad bowl sinks, gorgeous tile flooring, and many stylish touches throughout. The kitchen has stunning granite countertops, wood cabinetry, tile backsplash and an open setting with an island for cooking or entertaining. Washer and dryer in unit, secure access through gates, gated parking, and community pool, all nestled in a highly desirable area with all the best sports, dining, and entertainment downtown has to offer!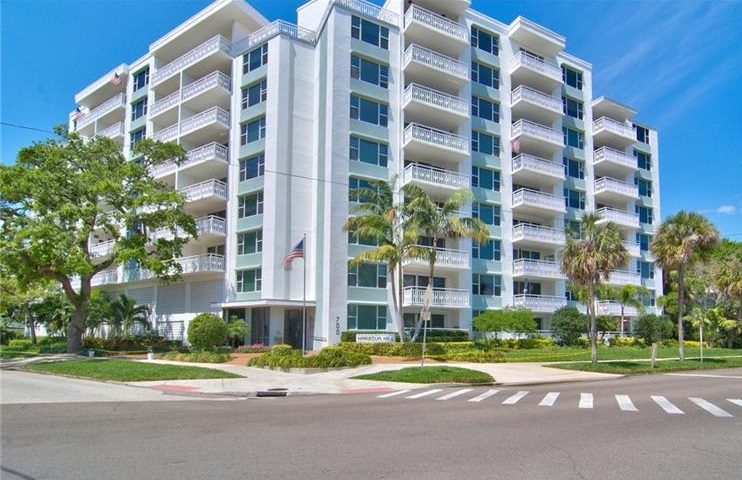 700 Beach Dr NE, #607,  St. Petersburg, FL 33701
This 2 bedroom, 2 bathroom, 1971 built, 1,300 square foot condo in Harbour Hill sold July 20, 2016 for $350,000. At last... affordable living on ever popular "Beach Drive"! Harbour Hills is located only 2 short blocks north of Restaurants, shopping and borders the ever popular Vinoy Hotel. Enjoy the skyline view of the city and lovely Tampa Bay views from your balcony and great room. This is the best buy in a 2 bedroom, 2 bath condo offering 1300 sq ft of living area on the market today. New windows. Complete HVAC system installed in 2013 with 10 year warranty. Stainless appliances just a few years old with extended warranty. Secure parking for one car underbuilding. Extremely well maintained building with club room on the 9th floor offering sun bathing, socializing and spectacular views! You will love the care free life style in this 55+ building. The downtown area offers concerts, art shows, fine dining, music events, tennis, dancing, biking & stolling along our parkways!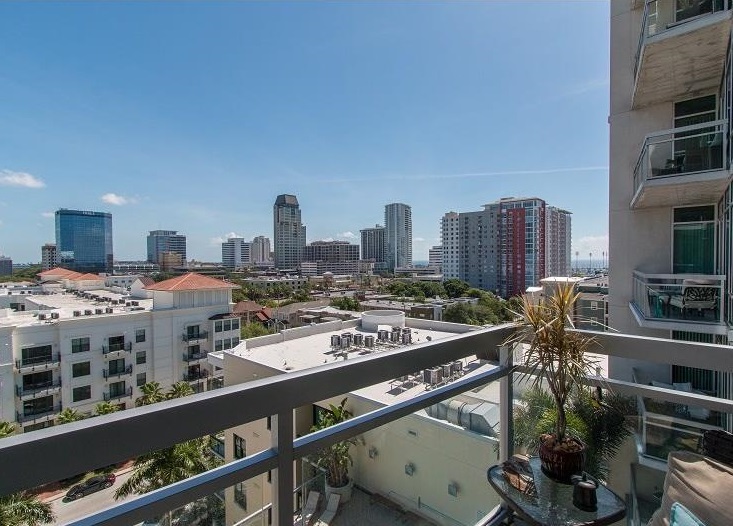 400 4th Ave S, #801,  St. Petersburg, FL 33701
This 2 bedroom, 2 bathroom, 2007 built, 1,260 square foot condo in Sage sold September 30, 2016 for $400,000. Elegant, contemporary living with in Downtown St. Petersburg with a Tampa Bay view only found in units on the 8th floor and above. This gorgeous condo home features beautiful wood floors, granite counter tops, private balcony, large bedrooms and a view of the bay, pool and downtown St. Petersburg. Walk to shopping, great restaurants, museums, dancing, events, parks, marina, and waterfront. Amenities include heated pool, fitness center, grilling area, club room, on duty concierge in the evenings and holidays, Verizon FiOS, and more. Easy access to major highways, airports, and beaches.
---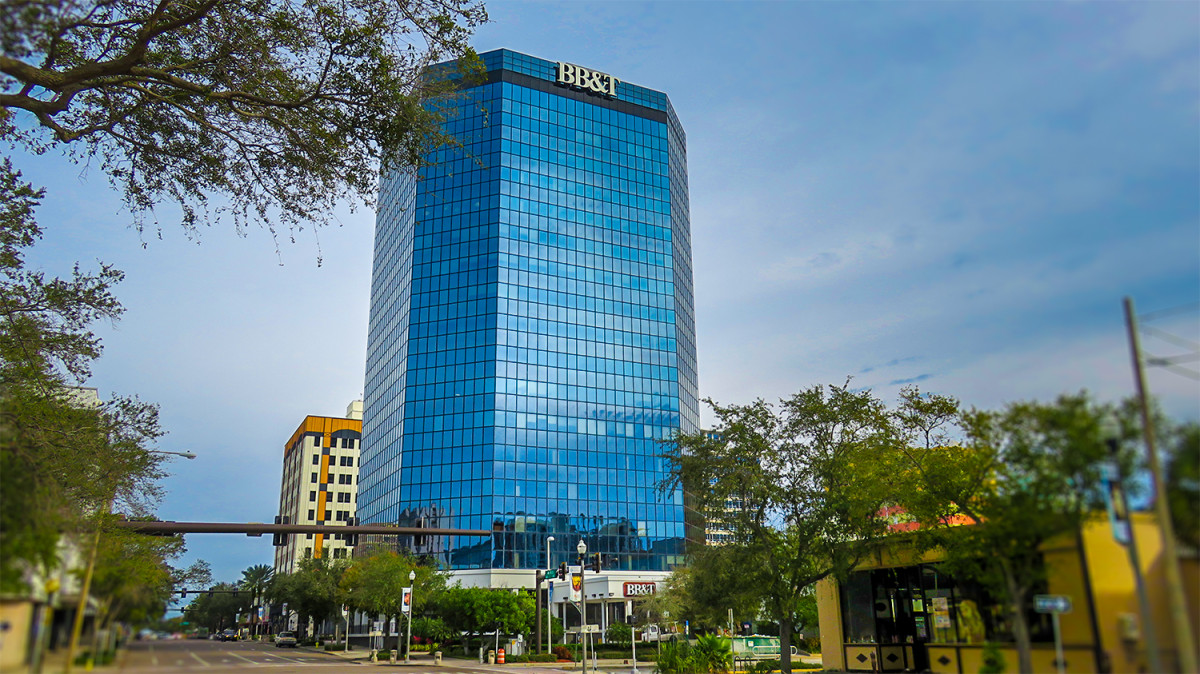 DWELL Real Estate's Downtown St. Petersburg Office
In September 2016, we opened a branch office in the BBT building in downtown St. Petersburg. Buyers looking for a winter getaway or retirement spot often times look in both St. Pete and Sarasota. Now, you can hire one real estate firm to help you in both location. Please contact us if we can help you buy or sell real estate in St. Petersburg, Sarasota, Bradenton, Lakewood Ranch, Venice, Siesta Key, Longboat Key, Lido Key, Bird Key, Casey Key or Anna Maria Island.
---
St. Petersburg Realtors
Need help finding an amazing home or condo in St. Petersburg? It helps to hire an amazing agent. Fortunately, we have two!
Julie Lane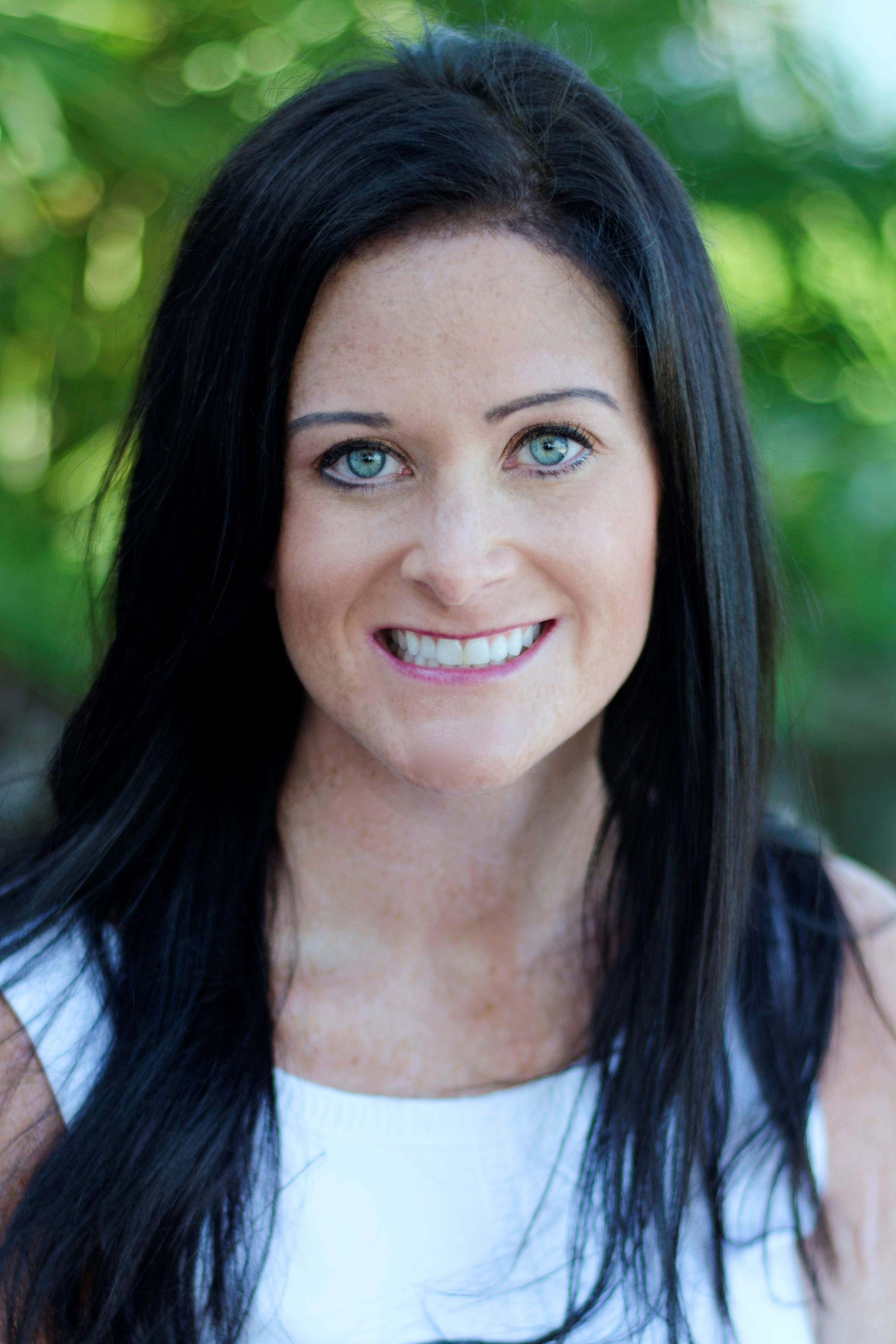 Julie has been involved with Real Estate and construction her entire life. Being the daughter of a builder, exposed her to the interlocking of the industry from a young age. Her prior career in Economic Development taught her the importance of the public and private sectors working together to strengthen the infrastructure of the community. 
Julie found her own "home" within Real Estate. Her passion for the industry and her clients doesn't go unnoticed.  Julie's clients has described her as thorough, honest, and hardworking. She is best known for her persistence and reliability. For Julie, paying special attention to the specific needs of each individual client is her top priority. 
A native of Iowa, Julie cherishes her upbringing and gives credit of her work ethic to being raised in the midwest. But like many transplants NEVER wants to go back to those winters! From living on the beaches of St. Pete to now residing downtown, she can provide you with first hand knowledge of the areas throughout  Pinellas and Hillsborough. Give her a call today for all of your Real Estate needs! 
Lisa Beaumont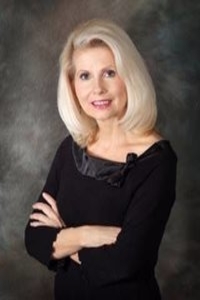 Lisa Beaumont is a real estate veteran with a career spanning more than 20 years. A combination of talent, focus on customer satisfaction and knowledge of the industry make Lisa an easy choice for any real estate need.
Lisa offers her clients an honest passion for service that makes working with all aspects of the process look simple. Mortgages, title companies, home inspectors all seem less challenging with her expertise to guide you through the process.
From residential homes, condos, new construction or raw land for investment or for personal use, Lisa can make your real estate transaction a pleasure from start to finish.
---
Where is Downtown St. Pete?
---
Things to do in Downtown St. Pete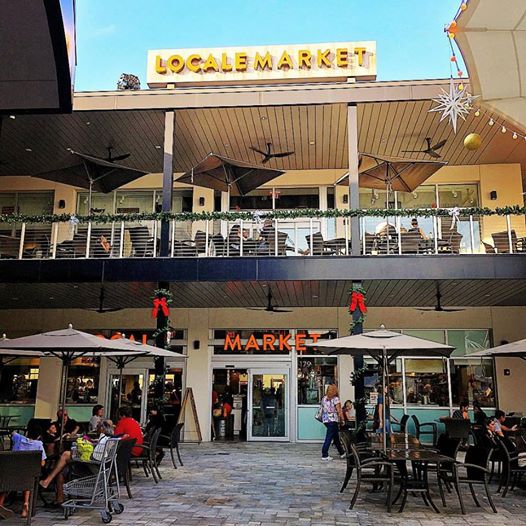 There are a variety of fun things to do in downtown St. Petersburg. Not many downtown's offer stunning water views, an airport, museums, hip restaurants & bars, shopping, parks and other entertainment.
Museums
Chihuly Collection - View Magnificent works of art and breathtaking installations by world-renowned artist Dale Chihuly.
Dali Musuem - Visit the stunning Dali Museum on the picturesque downtown St. Pete waterfront to get a glimpse of renowned artist Salvador Dali.
Morean Arts Center - One of Florida's premiere art experiences featuring some of the area's top contemporary art exhibitions. 
Musuem of Fine Arts - This encyclopedic collection features important works by Cezanne, Monet, Morisot, Gauguin, Renoir, Rodin, Bourdelle, Hassam and O'Keeffe. African, Asian and pre-Columbian art, photographs and special exhibitions. 
Attractions
Al Lang Stadium - Located right downtown and a great place to watch Tampa Bay Rowdies soccer.
American Stage Theatre Company - Experience live performances at St. Petersburg downtown professional theatre where audiences are invited to lean in and experience powerful stories. 
Sunken Gardens - Discover the beauty of a 100-year-old botanical paradise with cascading waterfalls, beautiful gardens, more than 50,000 tropical plants and flowers.
Vertical Ventures - Florida's largest indoor rock climbing gmy featuring 40' walls, fitness center, yoga and fitness classes.
For more details about things to do in downtown St. Pete visit www.discoverdowntown.com.