Downtown Sarasota's Happy Hour Hot Spots
Posted by Marc Rasmussen on Wednesday, September 5, 2012 at 11:11 AM
By Marc Rasmussen / September 5, 2012
Comment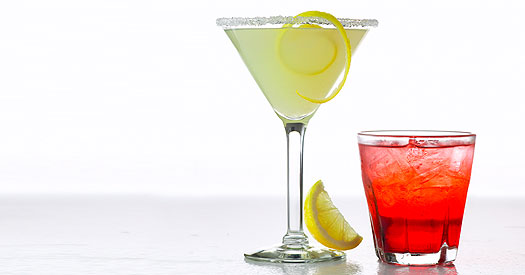 If you are visiting to get to know the area before making a move and enjoy frequenting happy hour spots, definitely scope out downtown during this time. It is quite lively and if you chat with the person in the next bar stool over, you'll likely find that Sarasota is full of friendly transplants who LOVE it here and who are happy to give you tips on what else to check out during your trip.
Here are a few places to explore. Enjoy!
Patrick's
1481 Main Street
The Vibe – Patrick's is definitely a place to see and be seen! Venture there during a weekday lunchtime and the place is full of professionals who work downtown. The happy hour crowd is similar but you'll also see some retirees who walk from their homes in the downtown condos like 1350 Main and 100 Central. The décor is upscale casual and the service is always friendly & fabulous.
DWELL's Top Picks

$3 house wine (yes, $3, and the pours are generous!)
Stella Artois on draft, $3.75 during HH
$6 flatbreads – the Thai Chicken, hold the chicken, is my personal fave – These are plenty to eat for dinner and are absolutely delicious.
Hyde Park Prime Steakhouse
35 S. Lemon Avenue
The Vibe – Swanky & sophisticated. Hyde Park is known for their creative HH cocktails, all made with nice ingredients like St. Germaine (you will not find any apple schnapps, etc. in this bar!) and fresh herbs & juices. Aside from the standard bar seats, there are also a few sofas, side chairs, and high tops, making it feel more like a cushy lounge than a steakhouse. Any day of the week, every seat in the house is full during happy hour, so be warned: get there on the early side!
DWELL's Top Picks

PureMartini – Ketel One with blue cheese olives – you'll see these all around the bar in the hands of the dapper gents who make up much of the happy hour folk
Blood Orange Cosmo
Rockefeller Flatbread – carmelized onion, spinach, boursin, mozzarella, provolone, oh my!
hydeparkrestaurants.com
Mattison's City Grille
1 N. Lemon Avenue
The Vibe – Mattison's is an outdoor bar & restaurant that is pure Sarasota. There is live jazzy rock music every night and you will definitely see people dancing (often in vacay-wear like Hawaiian shirts)! This is one of the friendliest bars in Sarasota, especially since the high-tops seat about six people so you really have to mix & mingle a bit. If you are in town and you really want to get a feel for Sarasota, Mattison's is a must-do!
DWELL's Top Pick

Blue Moon on tap is the best way to go!
mattisons.com
Café Epicure/Jolly
1298 N. Palm Avenue
The Vibe – Young & chic. The bar itself is beautiful to look at, with many bottles arranged in front of a back-lit wall, and so are the people. The after-work atmosphere is classy, stylish, and full of downtown professionals, mainly of the suited variety. Nearly everyone who works there is Italian-accented, adding to the sexy feel of the space. But Epicure is definitely more than just a pretty face! Every cocktail is made with fresh ingredients (it isn't uncommon to see the men & ladies behind the bar with fresh berries, mint, etc. and a muddler) and if you leave the bartender to his own devices, you will end up with something fantastic every time.
DWELL's Top Picks

Watermelon Martini
Bartender's pick – I've trusted them and been rewarded with Hendrick's Gin, muddled with lime & cucumber & other tasty sips
Pizza Jessica – It isn't less during happy hour but it's worth every penny, I swear!