Don't Hire Two Realtors
Posted by Marc Rasmussen on Friday, April 19, 2013 at 5:50 AM
By Marc Rasmussen / April 19, 2013
9 Comments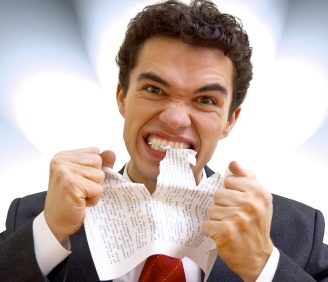 If you really want to annoy a Realtor ask them to help find you a home and then buy the home through a different Realtor. Like many agents I have been burned this way in the past but not so much anymore.
I was recently contacted by someone asking for help in buying a home. One of the questions I ask everyone is, "Are you represented by a Realtor?" This person said, "Yes, I have been working with a close friend." Not everyone knows how real estate works so I explained to this person how the real estate process works and how that they need only hire one good Realtor to represent them.
Mid Florida MLS
All Realtors who pay their MLS fees have access to the Mid Florida MLS which contains all properties for sale. This is a big database of properties listed by any real estate broker. Aside from a few exceptions all properties are listed in the MLS.
This means that all Realtors have access to the same properties. If a buyer tells Realtor 1 that they want to know what is for sale on Bird Key they will provide you with the same homes that Realtor 2 will come up with. So there is no need to hire more than one Realtor.
No One Wants To Work For Free
How would you like it if you went to work everyday for a company and they decided not to pay you? When you ask a Realtor to do some work for you they are doing it for free. Realtors are not paid salaries. We are only compensated when we facilitate a transaction. If you hire more than one Realtor to do work for you then someone is not going to get paid for their time and effort. It is kind of like you going to work and not getting paid. That would stink wouldn't it?
Hire a Good Realtor
I can understand talking to more than one agent if the first agent you spoke with does not know the market or is doing a poor job. Often times there is just a break down of communication. Perhaps the Realtor is not sending you the right homes because they failed to ask you the right questions. Sometimes, buyers need to be brought down to reality and some Realtors have a hard time doing that. I recently had someone ask me to find them a condo on Siesta Key beach with a dramatic water view for $250,000. I told them right away that those properties are far more expensive and did not waste their time thinking that it might be possible.
If you are looking to buy a property all you need to do is hire one good Realtor. One that is professional, knowledgeable and hard working. Experience does matter.
Some people think that that if they hire more than one Realtor that it will motivated the agents even more to find them a home. I think the opposite happens. You end up getting a half hearted effort from two agents because one of them is going to end up working for free.
Give DWELL Real Estate a call if we can help you buy or sell in the Sarasota area.