Day Trippin' Part 3: St. Petersburg
Posted by Marc Rasmussen on Wednesday, July 10, 2013 at 12:41:23 PM
By Marc Rasmussen / July 10, 2013
Comment
The third installment of my Day Trippin' series is about my favorite sister-city, St. Pete.  Just a 40-50 minute drive north and a $1.25 to get over the Sunshine Skyway Bridge and you are in this vibrant city.  My favorite thing to do in St. Pete is stroll up and down the main street Central Avenue, pop into all the cute little shops and antique stores, and finish the day off at the Central Avenue Oyster Bar.  Yum.  If you are looking for a little more excitement than I typically have strolling the city, here are a few things you can do on your Day Trip to St. Petersburg:
Sunken Gardens – Located in the center of the bustling city is the 100-year-old Sunken Gardens.  The four-acre botanical gardens is home to some 50,000 exotic plants, many of them the oldest in the area.  Also inside the Gardens are a beautiful waterfall, an aviary, a butterfly garden, an orchid arbor, live garden demonstrations, and several recreational classes held in the peacefulness of the botanical surroundings.  Yoga and hula hoop classes are each done several times throughout the week. 
Great Explorations – Just next door to Sunken Gardens is the kid-heaven Great Explorations.  This children's museum is chock-full of touchable exhibits including the Critter Cave where you can get a sneak peek into the life of reptiles and arachnids, Reefscape which is a beautiful fabric arts display representing Florida's coral ecosystem, and a Touch Tunnel where the visitor goes through a 100-foot-long tunnel in complete darkness and must use touch to get out.  Stay tuned, because Great Explorations is in the midst of adding a new construction zone with over 22,000 Lego bricks!  
The Dali Museum – After being housed in an old marina warehouse since 1982, the Salvador Dali Museum was built a home for itself bay-front in St. Pete and opened in its new location in January 2011.  The grand glass entry and beautiful skylights throughout the building offer visitors to the museum not only a wonderful display of art but an incredible architectural experience to compliment the works of the surrealist.  Of Dali's 18 masterwork paintings, the St. Pete museum owns 7 whose towering presence allows for visitors to get a close look at some of the most amazing pieces in his collection.  Also in the museum: 96 oil paintings, over 100 watercolors and drawings, and over 1,300 graphics, photographs, and other objets d'arts.
Second Saturday Art Walk – Every second Saturday of the month, studios and galleries all over the city open up their doors to allow visitors in to view their collections for free.  Approximately 30 galleries in total are open during this time, and when supplemented by a wonderful lunch in downtown St. Pete, you easily have an activity worth the short drive.  I know the second Saturday of July is upon us, and I am loath to report that the Art Walk only takes place during season.  According to their website there are "only 152 days left until Art Walk!" 
Fishing at the Skyway – The old Skyway bridge, which has since been turned into two very long piers, is a great place to fish.  The colossal "new" Sunshine Skyway Bridge looms nearby, and let's just be honest, that bridge next to the glittering water is simple stunning.  Why you'd settle for fishing off some pier in a canal when you're only 40 minutes from that is beyond me, and alas, a lot of us don't have boats.  Grouper, mullet, and sheepshead are all plentiful in these waters.  If the bridge scene doesn't appeal to you, there are chartered deep-sea fishing cruises that go out daily and over 260 miles of shore in St. Petersburg for you to get your fishing jollies.
Tampa Bay Rays Game – Not many cities boast that you can cool off at an afternoon baseball game, since most cities watch their baseball fans sweat and burn for 3 straight hours—not here!  The Tampa Bay Rays play at Tropicana Field, which is air-conditioned and indoors.  The Rays are having a great season this year, and as of today (July 10, 2013), they have won six straight games and are in 2nd place in the American League East, after the Boston Red Sox.   So come out for a day at the ballpark and watch our hometown boys bring in the wins, because they are having a great season.
 Happy travels!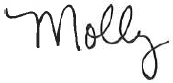 Molly Russo, Sarasota Lifestyle Guru