Day Trippin' Part 2: Orlando Area
Posted by Marc Rasmussen on Wednesday, June 19, 2013 at 1:29:22 PM
By Marc Rasmussen / June 19, 2013
Comment
Okay, so everyone knows about the Disney World Resort and its affiliate parks of Magic Kingdom, Epcot, Hollywood Studios, Animal Kingdom, and the two water parks Blizzard Beach and Typhoon Lagoon.  Sure, you can shop and eat in Downtown Disney, too.  But let's face it, you all know about those already, so I'm not going to talk further about them.  (Plus, I suppose it would be prudent to admit I'm a Disney-hater and look for a million better ways to spend my money then at
Disney.)  What I want to touch on, however, are Orlando-area attractions that you might NOT know about already, because maybe, just maybe, some of you are like me and you just plain don't want to go to Disney World. 
If you just want to day-trip from Sarasota to Orlando and not spend a fortune and a week of your life, here are a few fun places to visit:
Dinosaur World – Okay, so I'm cheating a little bit here.  This is actually in Plant City, so it's on the way to Orlando, but it looks like so much fun I didn't want to leave it out.  Driving to Orlando on I-4, you can actually see a few giant dinosaurs peering at you from over the tops of trees on the westbound side of the road.   Alas, the dino whose head you can see roadside is but one of over 150 life-size dinosaurs that are on the property at Dinosaur World!  Among our prehistoric friends, there are other things to do, including: a fossil dig, a prehistoric museum, a boneyard, an animatronic dinosaur alive exhibit, and a playground/picnic area.  Without a doubt, this will be my next Day Trip with my boys.
Lego Land – I got the chance to visit this little amusement park over the weekend for the first time.  As a parent, I must confess I found it overpriced and overrated.  My children, however, had a total blast.  Keep your eye out for Buy-An-Adult-Ticket-Get-A-Kid-Ticket free deals, because that's the only way this park ends up being affordable and reasonable (because both child and adult tickets are in the $70 range!).  For the younger kid crowd, this place is great.  Not only can they see all the awesome things one can do with Legos (build a Death Star replica, for example, or mini-skylines of some of the most famous cities in the world), but there are rides for them to go on as well, and plenty of places to play with Legos and build their own amazing creations. 
Orlando Science Center – This 4-story museum offers hundreds of exhibits, an observatory, and a planetarium.  Currently, the museum is featuring an exhibit on The Blue Man Group, and is showing Jurassic Park in 3D.  Your kids and grandkids will enjoy checking out Adventures with Clifford the Big Red Dog, where they get transported to the world of the children's book classic.  Another cool thing about the Science Center is that there are Science Stations located throughout the entire museum.  Science stations are a sort of exhibit-live program combo to bring whatever experience to life, allowing visitors to really get into the science experiment or demonstration.
Ripley's Believe It or Not Odditorium – 16 galleries and over 10,000 square feet of oddities are on display at Orlando's Ripley's Believe It or Not Odditorium.  If you ever were a fan of the TV show Ripley's Believe It or Not (the show is based on the museum, not the other way around) or if you enjoy more current versions of the same such as The Science Channel's Oddities, or even if you just enjoy skimming the most recent version of the Guinness Book of World Records, then this museum is worth checking out.  Here you can see an actual human shrunken head, wax figures of world-record-holding people like the World's Tallest Man and Lizard Man, animal oddities such as a two-headed calf, and many more displays that you won't believe. 
Believe it or not, there are many fun things to do in the Orlando area that aren't Disney that are worth checking out.  Or, since I know many of you will probably only be in Orlando while at Disney, at least stop by one of the neat local museums on a rainy day while you're there. :)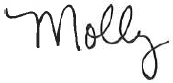 Molly Russo, Sarasota Lifestyle Guru
PS-Gratuitous shot of my kids fighting Darth Maul at Lego Land.  Sorry, you know I had to.  :)