Day Trippin' Part 1: Tampa
Posted by Marc Rasmussen on Wednesday, June 12, 2013 at 3:21:08 PM
By Marc Rasmussen / June 12, 2013
Comment
Off-season is a great season for exploring the southwest coast of Florida for those of us who leave here year-round, because the tourists are either back home or they can't take the heat that we Floridians can take!  Sarasota is situated nearby to so many wonderful attractions in our neighboring cities of Tampa, St. Petersburg, Naples/Ft. Myers, and Orlando.  So it's time to get out there and explore the wonderful things within a couple of hours of home.  Here are some places you can day-trip to in Tampa.
Busch Gardens/Adventure Island – Sure, you probably know about these two already, but would I have any credibility if I didn't include them?  One of my favorite places to day-trip, Busch Gardens is a day full of fun for any age.  I am in my late-20s, and I go for the rides and the roller coasters.  I took my son to there when he was a year and half old and I was pregnant with his little brother (so no rides for me that trip!), and we went for the animals, the train ride, and the aviary.  I have friends that go for the beer and others that go for the food.  This theme park, which predates Disney World if you can believe it, has one of the largest zoos in the country with over 2,000 exotic animals on site.  And once you've worn yourself out trekking around the simulated
Serengeti, head on over to its sister water park, Adventure Island.  With corkscrew slides, waterfalls, a lazy river, and a wave pool, there is a way for every member of your family to cool off after a day in the Florida sun.
Lowry Park Zoo – Lowry Park Zoo was named the #1 best zoo in America for children in Parents Magazine, thanks in part to their abundance of education programs and the hands-on opportunities available at the park.  There are lots of stations where visitors to the park can feed exotic animals (and here is a picture of my little man feeding a giraffe), guests can physically get in a pen with goats and llamas to feed and pet them, there are loads of shows for everyone to learn more about the animals they are seeing, and there are even a few tame rides to add some excitement to your afternoon.  This is a great place to go with your kids or grandkids, but can certainly provide a group of zoo-loving adults with a day of fun too.
MOSI – Tampa's Museum of Science & Industry has no lack of exciting areas to explore.  With 400,000 square feet of permanent display, guests of MOSI can do everything from high wire bike rides to watching the nighttime sky show at the planetarium to seeing a show in Florida's only IMAX dome theater.  There is an expansive Kids in Charge section which is the largest children's science center in the country.  Another display is a weather disaster simulator inside Disasterville—a section covering over 10,000 square feet.  The section focuses on the science behind tornados, hurricanes, and wildfires.  Enhance the excitement by taking a ride on the zip line or walking on the wild side on the Sky Trail Rope Course.  Of course, there are a lot of sections that I haven't touched upon, so take a day trip and head up to MOSI for an afternoon of family fun.
The Florida Aquarium – This massive aquarium located waterside in Tampa may actually need more than a day to get entirely through.  It is just huge.  There are shark exhibits, face-to-face encounters with penguins, a coral reef exhibit large enough that visitors to the aquarium can swim in it, and over 20,000 aquatic animals to see.  Did I mention the outdoor water attraction for kids?  When parents need a moment to sit and relax, kids can splash around in the fountains outside.  For adults, head out on the Aquarium's chartered dolphin tour, a 90-minute cruise where guests see up to approximately 500 wild dolphins in their natural habitat.  The aquarium is located in the Channel District of downtown Tampa, so once you
finish your day, you are only minutes from some of the best food in the city, but luckily the Tampa Aquarium also offers a very large food court with a good selection of food and pretty reasonable prices in the event you choose to dine there.
This weekend, I'm going on a day trip to Winter Haven's LEGO LAND with my two boys.  The next installment of Day Trippin' is going to cover this and more from the Orlando area, which to the rest of the country is an expensive vacation, but to Sarasotans, it's just a Day Trip away!  Stay tuned!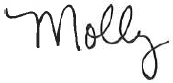 Molly Russo, Sarasota Lifestyle Guru