Constructing An Outdoor Living Space? What You Need to Know
Posted by Marc Rasmussen on Friday, June 15, 2018 at 10:44 AM
By Marc Rasmussen / June 15, 2018
Comment
Constructing An Outdoor Living Space? What You Need to Know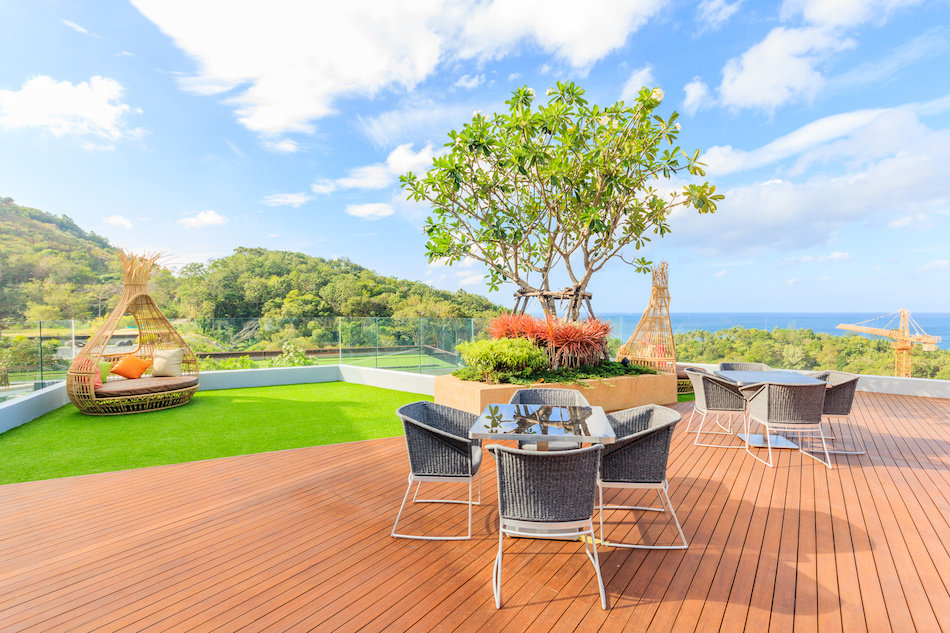 Outdoor living spaces are popular and they're getting more popular all the time. Homeowners like outdoor living spaces because they're perfect for entertaining and spending time with family. Other homeowners like outdoor living spaces because they help improve property value. These tips will help homeowners to make an outdoor living space that they'll love for years to come.
Keep It Comfortable With Shade
Even if a homeowner loves to spend time in the sun, shade is still beneficial for long hours spent lounging around outside. Many homeowners prefer to keep part of their outdoor living space in shade, reserving only some areas for sun exposure. There are many ways to produce shade in an outdoor living space. Some of the most common ways that homeowners produce shade for their outdoor living space includes:
Canvas cover on pillars in "tent" fashion.
Pergola with vines from a mature plant to shade the the space beneath.
Presence of tall trees nearby.
Moveable screens.
When looking for ways to shade an outdoor living space, homeowners should consider portability, adjustability and attractiveness. The best shades will have all of these qualities in one.
Privacy Matters
Privacy is very important because it helps people relax. There are many ways to make your outdoor living space more private. Some people use privacy fences made from an attractive wood that must be periodically re-stained. Others use tall plants like potted cypress trees. These trees can be used to create a wall of green that makes the outdoor living space more private and more beautiful at the same time.
There Are Many Ways to Decorate
There are many ways to decorate an outdoor living space. Some choose to incorporate color with annual flowers planted in boxes. Others drape their living space with attractive scarves or curtains which can in turn help with privacy. Using a variety of decorative features is a good way to create variety and visual interest. Chinese lanterns, candles and attractive wooden furniture can all make an outdoor living space more beautiful.
Give Yourself a Place to Lounge
Outdoor furniture is a must in any outdoor living space. The most important variables to consider when choosing outdoor furniture are the number of people who typically need to sit outside at any given time and the weatherproof qualities of the various materials the outdoor furniture is made from. Some types of furniture will need to be periodically repainted or restained. In particular, wooden furniture and metal furniture will need regular maintenance.
You'll Need a Place To Cook
Many homeowners building an outdoor living space seek a place for cooking. Typically, this will involve installation of a gas stove or grill. In order to install this type of appliance the proper way, a gas line must be run from the Palmer Ranch house to the cooking appliance. In order to have this gas line properly installed, a reputable plumber must be contacted. To help ensure that everything is performed to code, homeowners must check the plumber's license and the reputation of each professional he or she contacts for the job.
Contact Your Contractor
The best way to have an outdoor living space installed is work with a reputable contractor rather than to attempt a DIY project. If you're a homeowner who would like to install an outdoor living space in your backyard, contact a licensed contractor today.