Congratulations to our Broker, Marc Rasmussen!
Posted by Marc Rasmussen on Wednesday, February 20, 2013 at 1:23:30 PM
By Marc Rasmussen / February 20, 2013
Comment

Since Marc is so quick to post exciting things all of his agents are doing, their accomplishments, and their praising testimonials, I thought it was about time someone did it for him.  Congratulations to DWELL broker/owner Marc Rasmussen for becoming a Certified Luxury Home Marketing Specialist and a member of the prestigious Million Dollar Guild!
Marc went down to Miami to a conference at the Institute for Luxury Home Marketing, which exists to help real estate professionals provide high quality service to buyers and sellers of the luxury market.  The 2-day intensive-study course covered topics such as trends and amenities in today's luxury market and creating marketing plans for multi-million dollar property, meaning that DWELL is even better equipped now to serve million dollar buyers and sellers.  Laurie Moore-Moore, President of the Institute and author of Rich Buyer, Rich Seller!  The Real Estate Agents' Guide to Marketing Luxury Homes, said that "Marc Rasmussen is an example of a broker who works to hone the special skills and competencies necessary to provide exceptional service in the fine homes and estates marketplace."   Now there's a ringing endorsement!
The designation Certified Luxury Home Marketing Specialist (or CLHMS designation) is given to agents and brokers who have documented performance in the Top 10% of their market, and have successfully demonstrated their expertise in the luxury home and estate market.  Marc has been selling real estate since 2000 and opened his brokerage DWELL Real Estate in 2011.  He truly made waves this past year in the Sarasota real estate market, seeing as his brand-new firm sold a whopping $36,000,000+ in their first full year of existence, and has multiple agents who have sold million-dollar-plus properties.   Marc himself is a member of the prestigious Million Dollar Guild, a special designation of the CLHMS, which recognizes performance that includes at least two single-family property closings at $1,000,000 and above per year. 
Marc is a go-to person when the news needs a real estate market update; he's the professional from whom professionals go to seek advice.  (Did I mention he's just a lovely boss?)   Now he adds to that list the CLHMS designation.  Congratulations on your hard work, Marc!
And just because I've got your attention: if you are a luxury home buyer or seller, please get in touch with us here at DWELL, 941.822.0708, to help with any of your needs.  We're especially suited to assist you and work every day to better our qualifications to serve the luxury Sarasota market!
Cheers,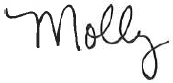 Molly Russo, Sarasota Lifestyle Guru