Avoid These 6 Seller Mistakes
Posted by Marc Rasmussen on Wednesday, November 14, 2012 at 7:04 AM
By Marc Rasmussen / November 14, 2012
Comment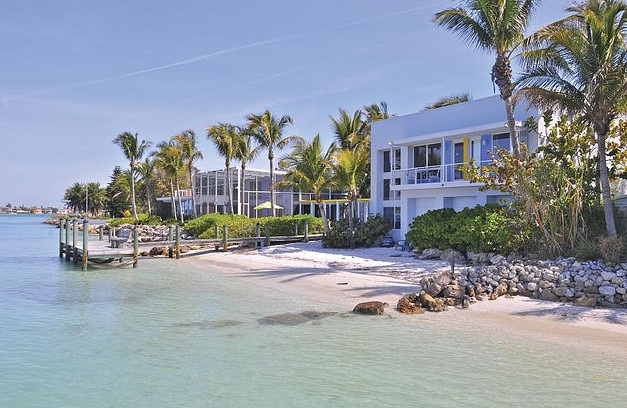 Even though it is easier to sell a home in Sarasota these days it is still important to avoid some common pitfalls. Afterall, doing it the right way can put thousands of additional dollars in your pocket. Before you call your Realtor to list your property make sure you read about these 6 mistakes that are commonly made by sellers.
1) Listing Too Soon
Sellers will often list their home too soon because they are either impatient or a procrastinator. The carpet isn't replaced or cleaned. The nooks and crannies of the house are still dirty and in need of a deep cleaning. The roof gutters are clogged up. Some of the walls need to be painted or are in the process of being painted.
I showed a condo on Siesta Key the other day that was in the middle of being painted. It was only going to take a couple of days to finish. In my opinion it would have been better for the sellers to wait and put their best foot forward. Presentation is everything so make sure you get all of the odds and ends done before listing.
2) Overimproving for the Neighborhood
You have seen this before. You drive through a neighborhood where all of the homes are valued from $200,000 to $300,000 and then you see some a larger, newer home that probablys costs $400,000 or more. That is usually not a good place to be.
Overimproving happens with additions, upgrades or a $100,000 swimming pool that make the home stick out from among its competitors so much that it's an anomaly, instead of a nice addition to the community. Be careful, to not overdue for the neighborhood.
3) Overpricing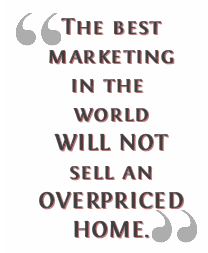 Remember, that the best marketing in the world will not sell an overpriced home. Don't start the pricign decision with how much you want to net. The usually always end in failure. Sellers can ask whatever they want for the property but the market determines what it is truly worth. Buyers don't care what sellers want to net. They will comparison shop and pick the best value in the market.
4) Be Smart About Who You Hire
Not all real estate agents are the same and it doesn't cost more to use the better ones. In reality it could cost you more to use a poor Realtor through a lower sales price, longer marketing times and lots of transaction headaches.
Make sure you hire a Realtor with a proven track record. You might want to be nice and hand over your largest asset to your recently licensed nephew but it might not be the best idea. If you do just make sure he has a good mentor.
5) Covering Up Defects
It is just not a good idea to hide defects in your home. There is a good chance the home inspector will find them anyway. You don't want to get sued so disclose as much as you know about your home.
6) Getting Emotional
This is a toughie. It is pretty hard not to get emotional about your largest asset. Once you decide to sell your property, it's no longer a home, but a commodity. It needs to be prepared as a commodity, marketed as a commodity, and priced as a commodity. It doesn't matter what you "want," only what the market can bear on pricing. People are going to come in to kick the tires. They are buying a home, not a toaster. It is a big decision and a big commitment.
Avoiding these mistakes is not complicated but it still may not be easy. Don't rush the listing process, make sure your home is ready, do your homework on the market, hire a real professional, pick a realistic asking price and don't get emotional about it. Following these steps can make the difference between selling within 30 days at top dollar and lanquishing on the market forever.
If you need help with the sale of your home give us a call at 941.822.0708.