Going stir crazy from the cold?
Posted by Marc Rasmussen on Wednesday, March 6, 2013 at 12:15:39 PM
By Marc Rasmussen / March 6, 2013
Comment
With all the freezing cold weather this week (don't laugh at me, snowbirds!  It's cold out there!) I'm going pretty stir crazy being bundled up in my house every evening, and I bet some of you are too.  (Supposedly, we're looking at better weather for the weekend, thank goodness!  But just in case, I need some things to do that keep me out of this chilly, windy weather!)  Luckily, we live in a place with so much to do!  So, if you're looking to get out of your house this weekend but don't necessary want to battle the gale-force winds to walk the bridge, go fishing, or take your boat out, here are some happenings in the area!
Go see Les Miserables at the Van Wezel Performing Arts Center.  It's the 25th anniversary of this legendary musical, and of course the tour is making a stop in the cultural epicenter of Florida (in my humble opinion), Sarasota.  The Boublil and Schonberg musical has been redone for its 25th year, with new staging and reimagined scenery.  The redesigned production has been acclaimed by critics and fans, and is breaking box office records wherever it goes.  Shows started yesterday and continue on through Sunday, March 10th, with two shows on each Saturday and Sunday.  Time's a-wastin'--get your tickets now to see Les Mis, because it will surely sell out this weekend.

Check out performances by both the Conservatory AND Reparatory Theatres at the Asolo.  I love seeing plays at the Asolo because of its intimate size—there literally is not a bad seat in the house—and this weekend, there is a number of shows from which to choose!  You Can't Take It with You has been playing since January at the Asolo Reparatory Theatre.  Maybe you've seen it already, but if you haven't, why not go this weekend?  I'm going tonight (see you there!), and there is another performance on Friday night as well.  Performances of The Heidi Chronicles are also playing at present, with shows tomorrow (Thursday, March 7) and Saturday (March 9) at 8:00pm.  Also going on at the Asolo, it's the last weekend for you to see the Conservatory present Diana Son's Stop Kiss.  Don't miss your last chance to check it out; performances are happening every night through Saturday in the Cook Theatre at 8:00pm, and the last performance is Sunday at 2:00pm.
Meet the City Commission candidates at the HuB on Friday night.  All six of the Sarasota City Commission candidates are confirmed to make an appearance at the Young Advocates for Sarasota meeting on Friday, March 8th at 6:30.  The casual forum will be held on the 3rd floor of the HuB.  With the election just around the corner on March 12th (don't forget to vote if you are eligible!), this is your chance to listen to the candidates' views, ask them questions, and really get to know
them before you make your final choice.
Hear the Four Freshmen at the Sarasota Jazz Festival Saturday night.  The closing day of the Sarasota Jazz Festival brings performance from Grammy-nominated jazz musicians and vocalists the Four Freshman at The Players Theatre on Saturday, March 9.  Yet another place where the is not a bad seat in the whole place! 
If you love jazz, come out and see these vocalists perform pop and jazz standards from the Great American Songbook.

Have a fancy night out in Venice at the Venice Symphony.  Cellist Sasha von Dassow will be performing with the Venice Symphony this Friday and Saturday.  He will be performing Edward Elgar's Concerto for Cello and Orchestra, Op. 35, in addition to the classical works of Beethover, Brahms, and others.  Von Dassow has previously played in performances all over the Tampa Bay area, and has been featured with Sarasota's own Sarasota Pops.

Go ice skating.  Yes, you heard me right.  I didn't know we had an ice skating rink either—until I was strolling the
mall a couple of weeks ago with a friend, and apparently we do!  So, if you are feeling whiney and complain-y about the "freezing cold" weather we're having down here at the moment (like, say, yours truly is), then come visit some REAL cold.  The rink is located in Westfield Sarasota Square Mall, by the JC Penney's.  It's open from 3pm – 8pm on most days, so take some time to stop by and remember what it's like to REALLY be cold, and have fun while you do it!  (Because skating to remind yourself that it's winter in the rest of the country sure is better than scraping off your car or shoveling your driveway!)  And trust me, when you get done and walk out the doors into the parking lot and the 70+ degree "chilly" weather, it will feel nice and toasty again!
Stay warm out there!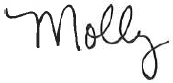 Molly Russo, Sarasota Lifestyle Guru