Projects That Will Help Sell Your Home
Posted by Marc Rasmussen on Wednesday, December 17, 2014 at 2:48 PM
By Marc Rasmussen / December 17, 2014
Comment
If you are like most home-sellers, you want to get as much money as possible for your home in as little time as possible. We work with many buyers and am well-versed on the items that they notice and their reactions and I would like to share my experience with any potential sellers who are reading.
Many things that we would classify as hot-button negatives for the majority of potential buyers are actually easy for you to remedy yourself with little cost and a minimal investment of time, especially compared to the return you will likely see. Here are the top projects we would recommend for maximum ROI starting with landscaping & exterior projects. We are not suggesting that each and every one of these is necesary for every home, but rather trying to provide a list to pick and choose from. Happy Home-Depot-ing!
Landscaping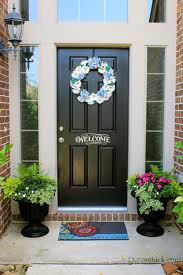 Yes, we're sure you have heard this one before. Probably because it matters. Small landscaping projects can make a big impact and are generally worth the investment of time (an hour or two) and money ($50-$100). A lawn and garden that are well-maintained give your property the appearance that someone who lives there cares and area also welcoming to potential purchasers.
If you don't already have one, purchase a planter – some nice-looking ones are as inexpensive as $20! – and a few pretty green and flowering plants to go inside it. Place it near your front door with a new welcome mat. You can find one at Target for about $12 and it is actually cute!
Mow the grass regularly! Whether you are occupying the home or not, this is a must.
If you don't have any bushes or flowers, take an afternoon and put in a few in a noticeable spot. Again, this is a relatively small investment of time and money and it increases the attractiveness of your property significantly. Hibiscus or plumbaygo are a great choice for this area as they flower often and require minimal maintenance.
Finally, if there is any garbage or debris around your yard, get rid of it prior to any photos or showings. Nothing says "I've neglected this home" more than trash and abandoned items in the yard!
Exterior
Patch and paint any settlement cracks. Many homes in Florida have these and they can give the appearance of lack of maintenance. We are not suggesting you cover up an actual settlement issue, just repairing stair-step cracks and similar that are the result of the normal settlement that is typical to see in this area.
Knock off nests of any kind. Pay special attention to your front porch. We've seen tons of homes that were ruined for the buyers before we even got inside because they looked up while we were in the entryway and saw mud daubers, large spider webs with dead bugs, etc. Ick! These things happen, but if they can be eliminated prior to showings it is definitely advisable.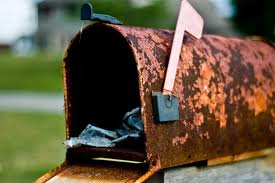 Is your mailbox rusty, old-looking, or covered in personality? This isn't a must, but a nice, shiny, clean, new one will give a better first impression.