A DWELL'ish Kind Of Evening
Posted by Marc Rasmussen on Wednesday, July 30, 2014 at 11:44:24 AM
By Marc Rasmussen / July 30, 2014
Comment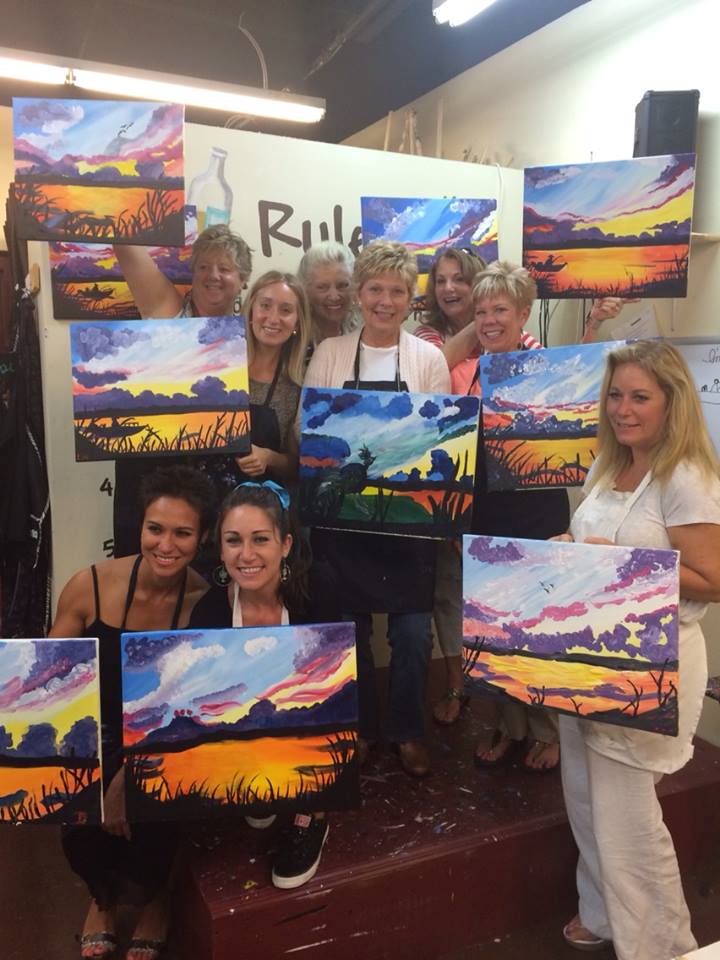 Let's talk about one of my favorite topics: food. You go into this amazing restaurant. Every single detail, down to the folded linen on the handcrafted table, that sits beside a gorgeous wine glass invites you in. The lights are dimmed just enough.  You are greeted by a server, who is as passionate about food as you are, and just as excited to take a walk with you through the menu. You just know, they are going to paint you a splendid picture (pun intended). But first, let's order a full bodied glass of cabernet. Swish. Sniff. Taste and continue. Now let's take a stroll. Every menu item leaves you salivating. Each item's description is like its own personal fairy tale - I'm trying to make this quick, I promise. While trying to pick the perfect entree for that moment, you are also planning which to have on the next visit.  Because, there will be a next visit. Finally, after much deliberation, you choose the Cobia Crudo. The layers of flavor & perfection, the creativity, it all leaves your taste buds dancing and thanking you. Wiggling in your chair out of excitement and satisfaction over each delectable morsel is acceptable, by the way. Fast forward. You end the night, perhaps with something sweet, maybe a dessert wine, then you head home.  Now, the point I was trying to make before I got carried away with the culinary wind: From start to finish, with every perfect detail in between-you are left walking away saying "La Dolce Vita."
I say all of that to say this. This team of DWELL'ers is like my favorite dining experience.  Fabulous and consistent. Each agent, like a perfect menu item, distinct in their own way. (Food is my favorite thing, so I almost always use it in comparison to something.) The perfect blend of sweet and spicy. Bold and meek. Put all of that together and you have one exquisite team. True Story. Everyone looks out for one another. We celebrate success, and problem solve in loss.
I will speak for the whole DWELL team, and say we love our job, but man do we love those few moments in between where we take off our work hat in exchange for the play one. Having a good time just comes naturally with this group!!  We made our way to Painting With a Twist a few days ago. Perhaps you frequent our website often, and you read the last blog I wrote about this addicting establishment. Naturally I had to get the team in on this place. The instructor we had was Connie (see prior blog). One word. Riot. Connie does not know ONE stranger. Everyone that walked into that room, was greeted by this force of happiness and immediately welcomed. We laughed, painted, bounced around for 2.5 hours and walked out with a painting of a sunset. I could not have asked for a better night!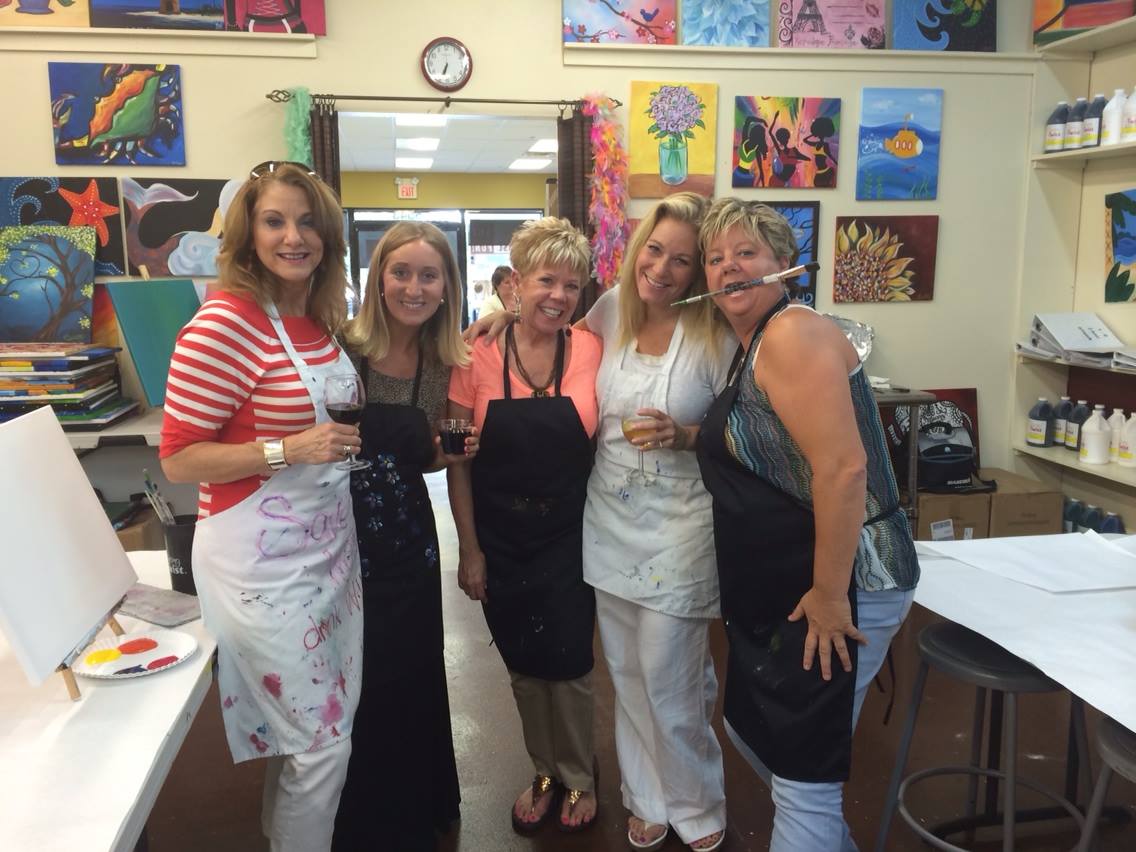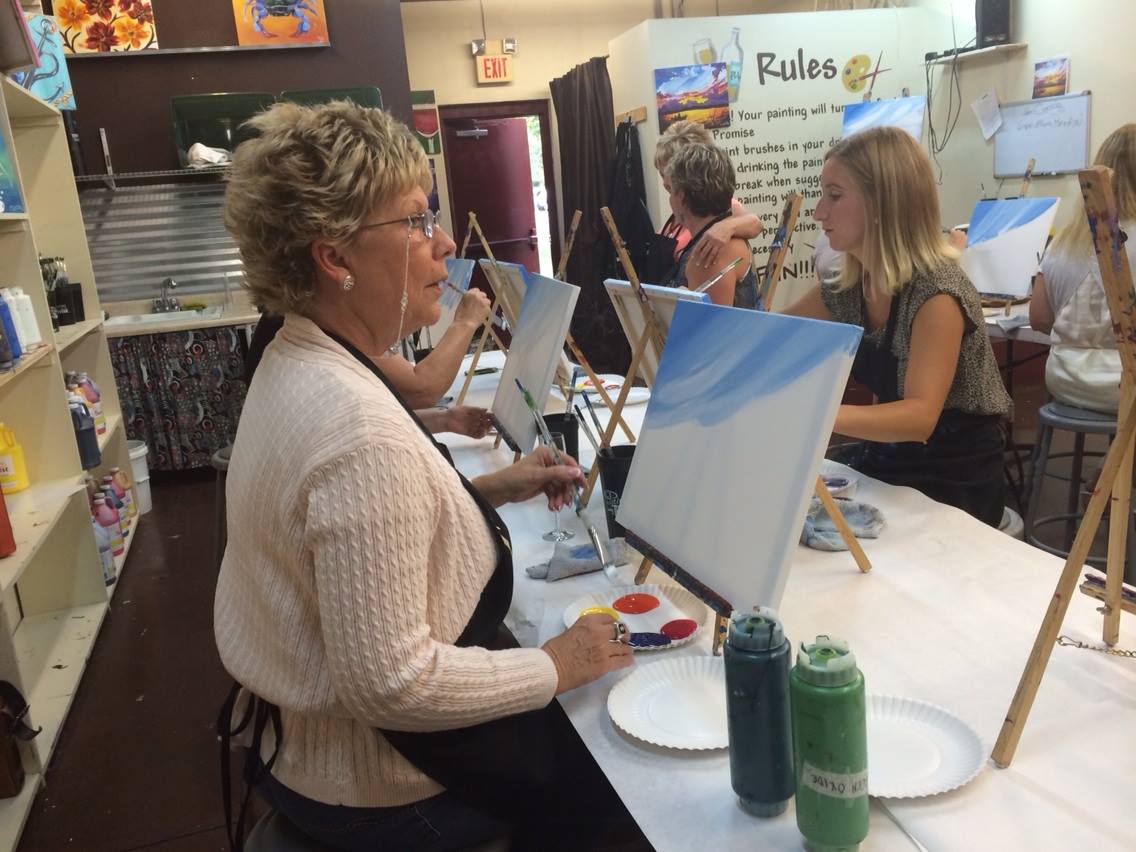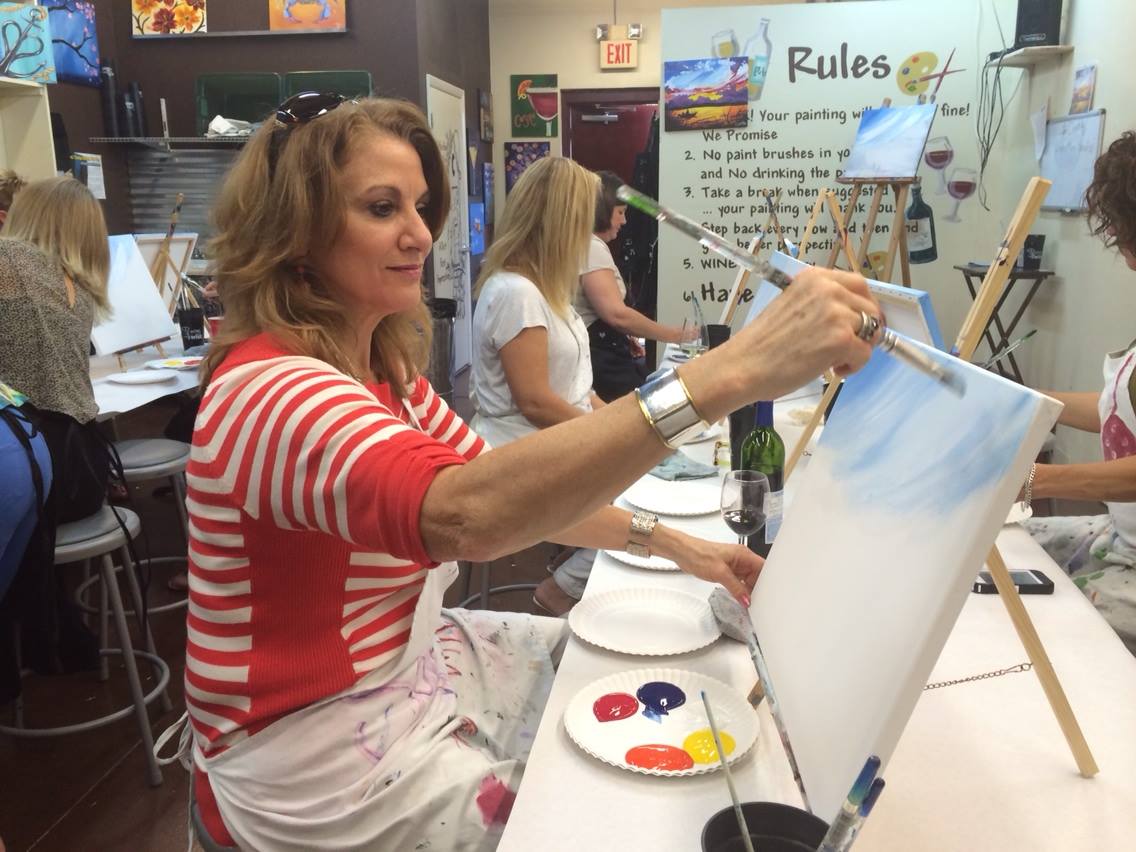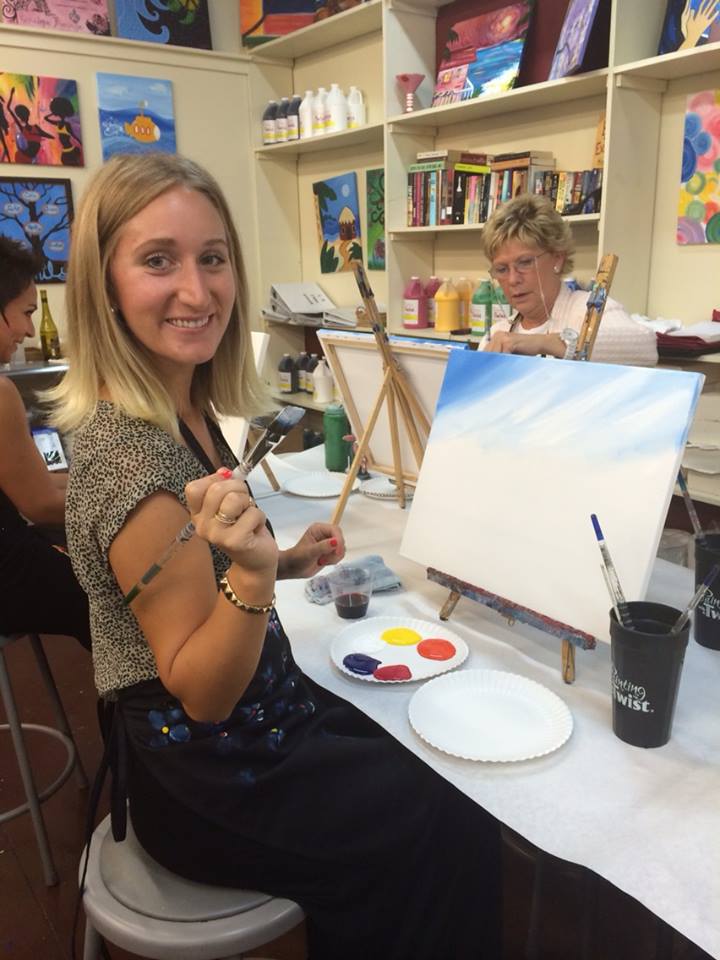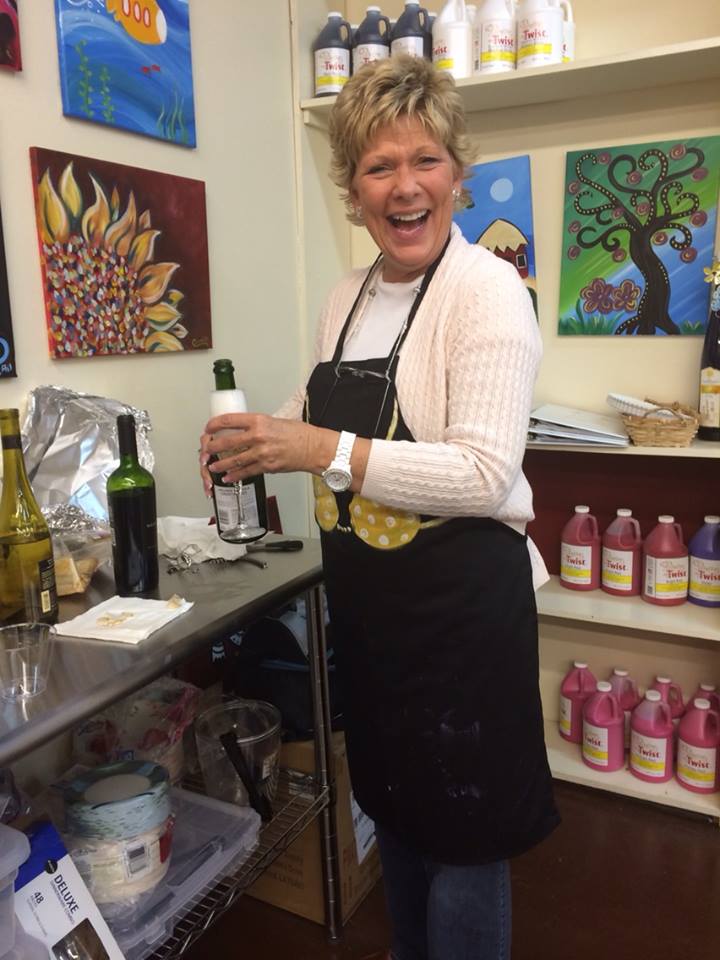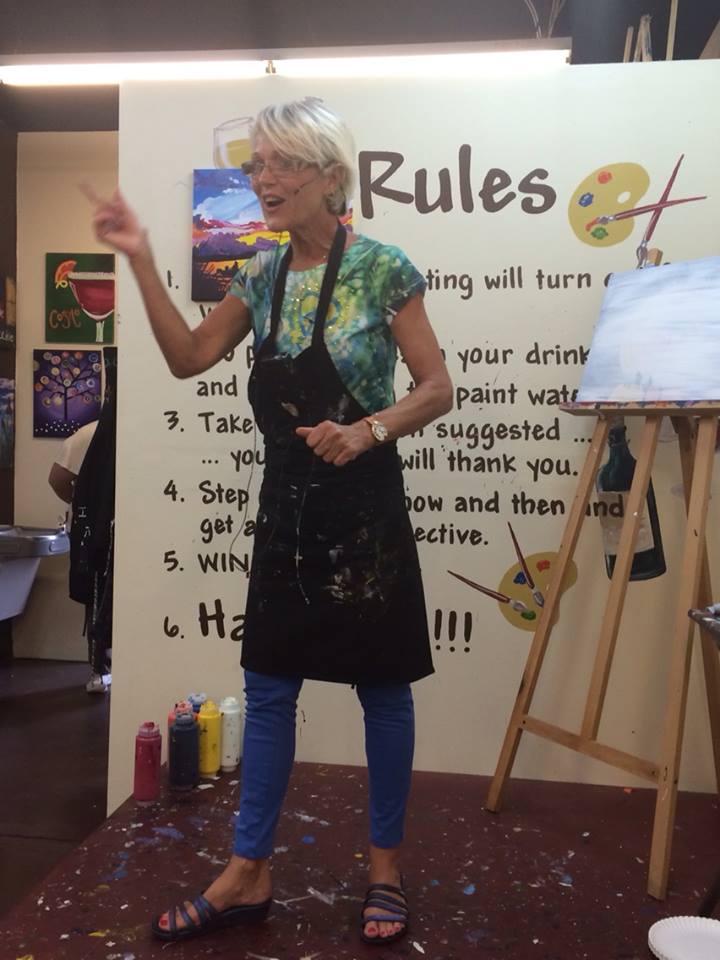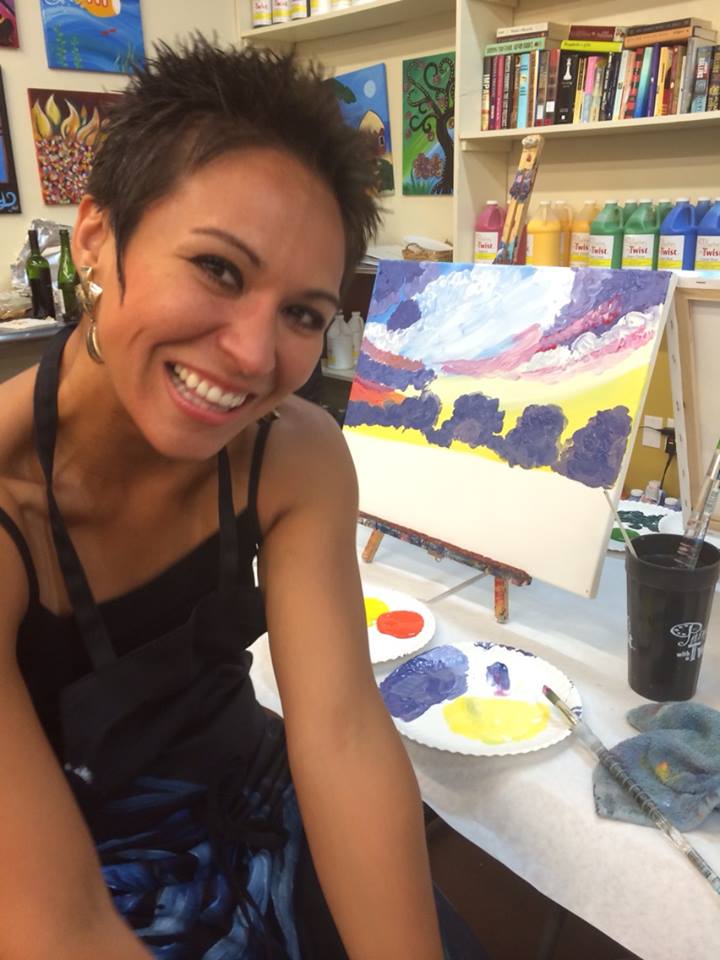 I do get a little on the cheesy side, when I write about the near and dear to my heart stuff.  So pardon my camembert in this little nugget.  I just love my team!
Thanks for stopping by!