9 Reasons Why People Buy a Second Home in Sarasota, Florida
Posted by Marc Rasmussen on Thursday, September 12, 2019 at 3:23 PM
By Marc Rasmussen / September 12, 2019
Comment
Are you considering a second home purchase? Take a look at what Sarasota, Florida can offer you. Here are 9 reasons why people purchase a winter or 2nd residence in Sarasota.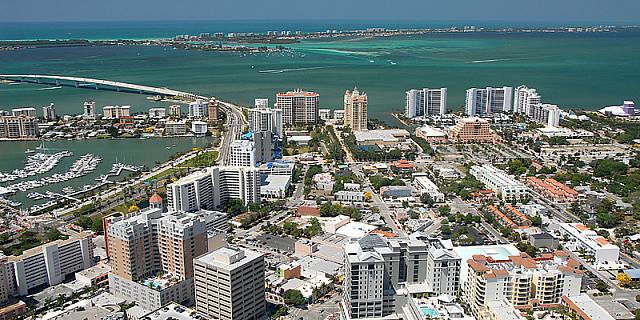 White sandy beaches. Visitors and residents love the area beaches. Take a walk along Siesta Key beach and you will understand why this is such a popular destination.
Rich arts and cultural community. Sarasota offers opera, theatre, art galleries, symphony, John and Mable Ringling musuem and live music performances.
Numerous golf courses. Sarasota offers golf some of the most beautiful and challenging golf courses.
Fine and casual dining. This area offers a vast array of dining options. With all of the casual eateries and innovative fine dining establishments, you may never have to get the kitchen of your second home dirty.
Weather. The winter months offer dry, gorgeous weather. There is no shoveling snow down here.
Fishing. Go offshore for some large grouper or stay in the Sarasota bay to catch a snook. There are plenty of great fishing spots.
Stunning real estate. Sarasota offers a vast array of amazing homes and condos. Here you can find an equestrian estate, beachfront or downtown penthouse, golf course villa, cozy starter home or a large home with fabulous bay views.
Shopping. There are many unique shops in the area to keep even the most picky shoppers satisfied.
Family oriented. Many of Florida's beach areas have the reputation for being party cities, but this isn't one of them. Sarasota is a community made up of families, young preofessionals, retirees, and affluent visitors.
Tips to Buying a Vacation Home in Sarasota
Looking for paradise?
If you are on this website then you are probably looking to relocate to Sarasota, Florida or buy a vacation property here. Many of our clients come from all over the world. Not only do we have clients from all over the United States but we have helped buyers from Canada, Europe, South Africa and even Russia. If you are in the market for a vacation home fill out our Dream Home Finder form and we will email you all properties that match your criteria.
Buyer tips for the Sarasota vacation home buyer:
1) Establish a budget
The very first thing you need to do is establish a budget for your vacation home investment. If you have cash make sure you have a pretty good idea of how much you are willing to part with. If you need a mortgage make sure you get that arranged prior to looking at property. Lending has changed dramatically from 5 years ago. The last thing you want to do is go look at a bunch of Sarasota beach condos up to $800,000 when you really can only afford one that costs $400,000. Email me to receive the names of a few great lenders in Sarasota.
2) What is your lifestyle and property requirements?
Do you love the beach? Would you rather spend your days on the golf course? Or do you just love hanging out in downtown Sarasota with your spouse eating a nice meal at an outdoor cafe? If you do buy a vacation home in Sarasota the good news is that the beach, golf, dining, shopping, arts, culture and other entertainment are not far from each other. For example, you can own a Lido Key condo on the beach yet be very close to golf, tennis, outdoor dining, shopping, arts, culture and all of the other fun things to do in Sarasota.
Make a list of priorities. Do you need to be able to walk to the beach? Then Siesta Key, Longboat Key, Casey Key, Bird Key and Lido Key should be at the top of your list. Do you want to live the metropolitan lifestyle where you can walk to basic necessities and enjoy all of the downtown Sarasota restaurants and shopping? Do you love hitting the golf ball around every day? If so you may want to explore Lakewood Ranch. Figure out what you need to be near. Some people don't care about relaxing on the beach and would rather have a brand new home overlooking a fabulous golf course. If this sounds like you then you should explore one of the many Sarasota golf communities available.
You also need to figure out what type of property would suit you best. If you are a family of 6 obviously a 1 bedroom/1 bathroom condo on the beach is not going to work for you. You should have an idea of the following:
Would a house or condo work?
How many bedrooms do I need?
How many bathrooms do I need?
Approximate size needed?
Do you prefer newer properties?
Do you require a view?
Swimming pool?
Open floor plan?
Amenities needed?
Any other needs and wants?
3) Narrow down your list of cities

If you want a place in Florida but are not sure of the city then you should really come down here and plan to spend a few days in each area that you are considering. So many people want to start looking at property before they know anything about the city. You should really do it the other way around and figure out if you like Sarasota first and then look at property. I've had potential buyers look at homes for sale in Sarasota only to find out later that they preferred another area of Florida.
Keep in mind that you are buying more than just a home or a condo. You are buying a lifestyle. You can probably find a fabulous new home in North Port that is less than 1/2 the cost of one you will find in Sarasota but what if you don't like the area? It may be the greatest place in the world or you may completely hate it. You won't know that until you go visit it. Make a list of the potential areas of Florida that you are considering.
4) Find a good Realtor
This is a very important and useful step. An experienced Realtor can save you tons of time. You can spend countless hours learning the market without a Realtor or you can find a good one and pick his or her brain extensively. A good Realtor generally has years pf experience and knows the market far better than you do. Utilize their knowledge. Now that you have a budget and established the lifestyle you want to lead you should relay this information to your Realtor. They will be able to pinpoint the best area/condos/neighborhoods that match both your lifestyle and criteria.
There is a very good chance your criteria went like this:
Condo
On the beach
Newer construction
Unobstructed water view
2 bedrooms
2 bathrooms
Budget = $500,000
Anyone familiar with the Sarasota real estate market will tell you that the above criteria is unrealistic. You are not going to find a newer beachfront condo with 2 bedrooms, 2 bathrooms and a fabulous water view for $500,000. This is where the knowledge of your Realtor comes in handy. Within 5 seconds your expert real estate agent would have told you that you are on a wild goose chase and not to waste time looking for that. Had you not communicated with an expert you may have spent several hours scouring through Sarasota real estate websites looking for properties that match this criteria.
5) Do your homework
Since you have consulted with a Realtor it is time to start learning the market. You can dive head first into this and absorb as information as possible or you can take it easy and rely on your agent to provide the necessary information like what is for sale, what has recently sold or gone under contract, market statistics etc. It is good to have a basic understanding of the real estate market before you start looking at properties. At the very minimum you should look at the properties your agent sent you that best match your lifestyle and budget. At this point you may need to fine tune your requirements.
6) Be Flexible and Fine Tune Your Requirements
It may be a complete wake up call once your Realtor sends you the best properties for sale that most resembles your criteria and lifestyle. Here is the view many people envision in their head when they consider buying a vacation home or condo in Florida: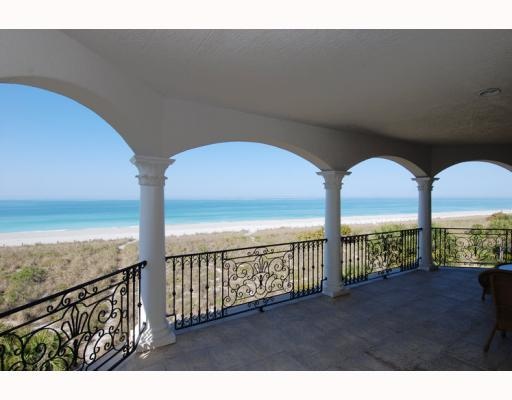 However, their budget may only be $400,000. You can get on the beach for $400,000. However, you will not get the above view for that price. The above picture was taken from a Sarasota beach home I sold in 2009 for $2,500,000.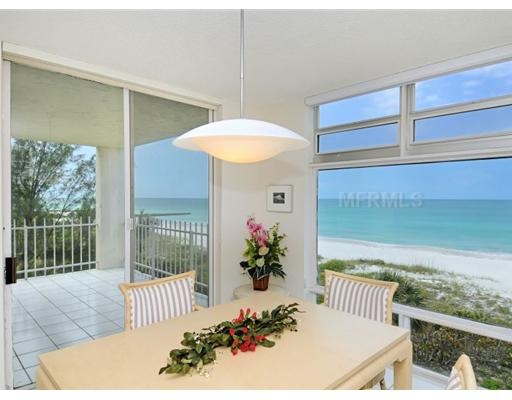 The above picture is a condo I sold in Seagate Longboat Key. It was a 2 bedroom, 2 bathroom condo directly on the beach over looking the Gulf of Mexico. It sold for $642,000. Many want to have the above view and beach location for $300,000 but it does not exist in Sarasota.

You may be required to fine tune your criteria and/or budget. Some clients set a low budget hoping to spend less money but ultimately raise their budget to get what they want while others scale back their expectations to match their budgets. It is not uncommon and happens quite often.
Securing Your Vacation Home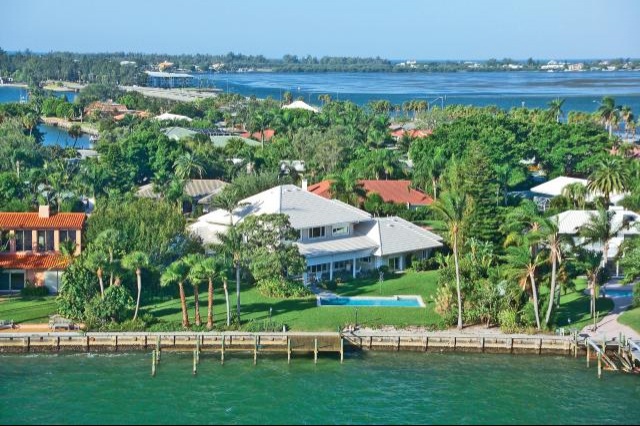 Most people understand, at least to some extent, how to take care of and protect their homes. There is, after all, a huge range of home security advice out there for homeowners, and a good deal of home security is actually based in common sense. However, what many people – even those with a good deal of common sense – do not always consider, is how to take care of a vacation home. If you have a vacation home, you have probably looked into some of the basic principles of upkeep and security; however, there may be some ways of securing your home that you are unaware of, which could be hugely beneficial.

One good example of a home security tool that not many people consider is security camera systems. Though most people don't realize it, a number of professional security companies actually offer installation of these systems in homes. Of course, many people see this as a bit excessive, and think that it's more normal for security cameras to be reserved for offices and other similar settings. However, if you are attempting to secure a house that you do not regularly live in, a security camera system is a great idea. With one of these systems, you will be able to record any harmful or undesired activity in or around your vacation home.

Another thing that you will want to consider when securing your vacation home is an alarm system that is hooked up to your cellular network. In the past, alarm systems did not have this capability, and while they were still effective in identifying and deterring threats, homeowners had less control over them. These days, however, you can set your system up in a way that allows you to activate and monitor it from your cell phone, giving you remote access to your home's security. This is particularly helpful for a vacation home, in that you can control security from a distance, and activate or deactivate your system whenever necessary.

Of course, ultimately decisions regarding the security of your properties are entirely up to you, and the level of protection that you obtain depends on your independent needs and desires. However, particularly if you are hoping to secure a property at which you do not permanently reside, some of the features listed above can be quite helpful. A vacation home is a serious investment, and you should go to great lengths to make sure that it stays safe from intrusion or vandalism.
We represent a lot of vacation home buyers and can help you. Fill out our Vacation Home Finder form and we will email you all properties that meet your lifestyle and budget.