7 Date Night Restaurants in Sarasota
Posted by Marc Rasmussen on Thursday, January 2, 2014 at 10:32:44 AM
By Marc Rasmussen / January 2, 2014
Comment
Whether you're a new couple with a budding romance or you're celebrating an anniversary together, Sarasota has plenty of romantic date night options for you to choose from. You might choose to walk hand in hand on the beach or enjoy a romantic sunset. Maybe you're a little more adventurous and want to spend the day parasailing or going on a scenic sunset cruise. Regardless, you'll want to wind down after your fun day together and spend the evening at one of these great Sarasota restaurants.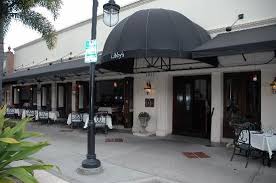 Libby's

If you're looking for a place to eat that's the perfect combination of upscale and casual, you'll want to head over to Libby's—hand in hand, of course. Libby's is a cafe and bar, but don't let the bar fool you, its romantic ambiance and sumptuous menu options will sweep both of you off of your feet. Libby's is also a great choice for those with dietary restrictions, offering gluten-free and vegetarian dishes as well.

Clasico

Whether you're meeting someone new for a first date or you simply want to bring your sweetheart somewhere contemporary and hip, Clasico is a great choice. Relax in its comfy lounge area or enjoy gazing into each other's eyes over a cocktail at the bar. Enjoy a taco or two together or one of many delicious steak and seafood entrees.

Social on First

With its sleek, modern indoor atmosphere and its zen-like outdoor courtyard and bar, Social on First is the perfect place for you to sit back, relax, and flirt a little bit too. The menu is the ideal combination of urban sophistication and all-American comfort food. Choose an appetizer to share, such as tasty calamari with vegetables, but be sure to leave room for one of many mouthwatering entrees and of course, a cocktail or two. 

Mozaic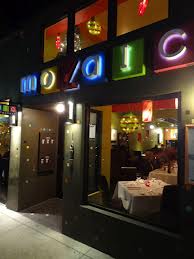 The chefs at Moziac view food as art, but you don't need to be the artistic type to see the beauty in their dishes. You might joke with each other that everything's just too pretty to eat, but with eclectic menu options like Chilled Lemongrass Soup and Veal Shank Tagine, you'll find it all too delicious to resist. Be sure to leave room for dessert and end your date on an extra sweet note!


 Shore Diner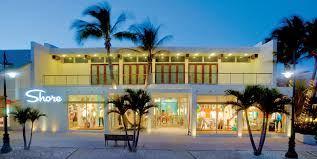 The Shore Diner is the obvious choice after a day together at the beach. With its cool, breezy ambiance, it's no surprise that the restaurant was inspired by mid-century beach cafes in Southern California. Enjoy a fancy seafood dish or something simple, like a yummy burger with all of the fixings. The entire restaurant is open-air, so the two of you can sit back and gaze upwards   at the stars together. What could be more romantic than that?


 The Cottage

Located in the heart of Siesta Village, The Cottage has a laid-back beach atmosphere, but don't let that fool you. Their menu is a unique blend of gourmet and exotic food options, including Korean and Peruvian dishes. Hold each other close while listening to reggae music and basking in The Cottage's sunny Florida surroundings.

Treviso

You might be planning a proposal or maybe you just want to do something extra special for your anniversary. Either way, Treviso provides you with the perfect backdrop. Surrounded by black marble and adorned with a spiral staircase, you'll both feel like luxury here. Since it's located inside the Ringling Museum of Art, you can begin your date with a stroll through the museum and top it off with a savory gourmet dinner.