6 Ways to Spend your Stimulus Money to Improve Your Home
Posted by Marc Rasmussen on Thursday, September 17, 2020 at 2:55 PM
By Marc Rasmussen / September 17, 2020
Comment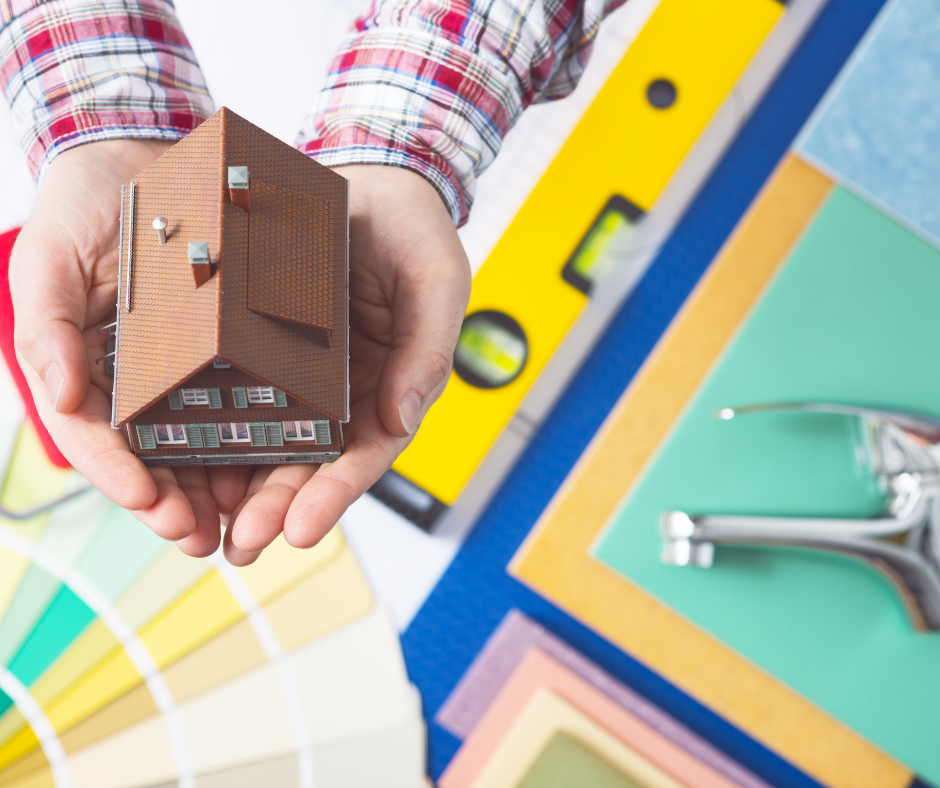 Many American's found themselves spending far more time at home this past Spring thanks to COVID-19 and all this extra time at home may have you daydreaming aboutways to improve your home. Don't deny yourself, or your home, the opportunity to spruce things up. If your $1,200 Government stimulus credit wasn't used for everyday essentials like groceries, bills or a mortgage payment, consider putting that money back into your home. What kind of improvements should you make with your stimulus cash? Here are 6 improvements we recommend you should spend it on.
Fixes and Repairs: Not nearly as fun or appealing as buying new home decor but a necessity none the less, especially if you're considering selling your home in the near future. The last thing you want when you're under contract and working through the inspection period is to held accountable for repairs. So use your stimulus money to get some tools and supplies or hire a handyman to fix any broken fixtures or repair items that are not operating the way they are intended to. It's good general maintenance for your home and puts you in a great spot when you're ready to sell.
Clean and Declutter: Consider this down time your prime time to do a true Spring Cleaning. Channel your inner Marie Kondo to purge your home of junk and belongings that no longer serve you in a positive or functional way. Buy storage bins and organizational kits to keep your home tidy and put together. Spend your stimulus credit on cleaning supplies to make your space sparkle and shine or take the leap and hire local professionals to steam clean your carpets and tile or clean out your dryer vent. You'll be helping companies and individuals in your community and keeping that stimulus money circulating in the economy.
Fresh Neutral Paint: If you're looking for a transformation on a stimulus credit budget, fresh paint will do the trick. Selecting a new interior color can do wonders when it's done right. Analyze the size of the room and the lighting to determine if you need a darker color to condense the space or a lighter color to brighten and open up the floor plan. Keeping the paint neutral will also play well with potential buyers if you plan to sell your home. Use your stimulus funds to buy fresh gallons of paint plus painting supplies and start your painting project.
Update the Outdated: If you're home wasn't built within the last 5 years, you probably have noticed there are some fixtures and appointments that just aren't trendy anymore and make your space feel a bit outdated. Sink your stimulus cash into a new dining room chandelier or replace the powder room vanity to something a bit more timeless. It'll be a refreshing change and make the space a bit more visually appealing and not time warped.
Accessorize with Home Decor: Never underestimate the power of a well accessorized home. Window curtains, throw pillows, picture frames and the likes can highlight a rooms best features while giving your space a real feeling of home. Your stimulus credit can go towards fun trinkets to give the room character or invest in decor that will add ambiance or tie into a theme like Mid-Century Modern or contemporary farmhouse. From HomeGoods to PotteryBarn or even you local boutiques, consignments and thrift stores can put that stimulus money to good use.
Outdoor Curb Appeal: Not all your projects have to be done to the inside of your home. The exterior can use just as much love and be a great improvement to your property. $1,200 can go a long way getting plants, soil, lawn furniture to spruce your curb appeal. When COVID-19 forced the population to shelter in place, it really made having a great outdoor space a top priority for lots of people. So get out in the sunshine, put your hands in the dirt and create a new and enjoyable outdoor space to enjoy season after season.