5 Things to Consider When Selecting a Home
Posted by Marc Rasmussen on Monday, May 30, 2011 at 8:42:58 AM
By Marc Rasmussen / May 30, 2011
Comment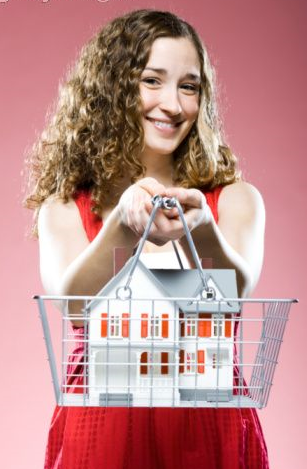 So, you have decided that you are ready to buy a home? Congratulations? Buying a home is one of the most exciting times in anyone's life. In order to make sure you are making a sound purchase that will serve you well for years to come, however, there are many things you need to take into consideration while searching for a home. To that end, here is a look at five things to consider when purchasing a home that many buyers tend to overlook.
Commute
Whether you plan to drive to work each day or use public transportation, it is a good idea to check out what the commuting situation will be like. Don't drop by in the middle of the day to watch the traffic flow, however, as this will not give you an accurate picture of what your actual commute will be like. Rather, make the drive during the actual times you will be commuting to and from work. This way, you will have a clear idea of how long it will take to make the drive each day.
Zoning Regulations
If you think there is any chance that you might want to add on to the home at a later date, even if it is something as simple as a balcony or patio, you need to be clear on the zoning regulations for the neighborhood where you are considering buying. The last thing you want is to purchase a home with grand plans in mind, only to discover that you can never make those plans a reality.
Neighborhood Amenities
As you search through potential homes, it is also important to consider the neighborhood in which it is located. While some neighborhoods are filled with restaurants, stores, specialized services and amenities, others do not have much to offer. Therefore, you need to consider the lifestyle needs of you and your family when determining whether or not the neighborhood is right for you. Remember, it doesn't matter how perfect the home is if the amenities you require are located too far away to enjoy them.
Schools
Whether you have children now or not, it is always a good idea to look into the quality of the schools that serve the neighborhood where the home is located. While it is possible that the districts could change over the years, this generally doesn't happen very often. It is well worth your time to research this information to ensure your children will have a bright future.
Resale Potential
While most people don't purchase a home with the intentions of selling it right away, it is always a good idea to consider the resale potential of the home. If the home is located in a neighborhood that is in the midst of a downward trend, you will be setting yourself up to lose money in the future if you decide to sell your home. Whenever possible, it is always best to purchase a home in a neighborhood where the market prices are going up.
About the author: Crystal Tost is a residential Realtor in Calgary, AB | RE/MAX Realty Professionals|403.264.7653 |www.calgarylistings.com