4 questions for a pro: Realtor Marc Rasmussen
Posted by Marc Rasmussen on Saturday, March 9, 2013 at 6:37 AM
By Marc Rasmussen / March 9, 2013
1 Comment
Chris Angermann was nice enough to interview me for the Sarasota Herald Tribune and refer to me as a pro. ;-)
At 41, Marc Rasmussen is one of the younger real estate company owners in town. He started in the business in 2000, worked for RE/MAX, Sotheby's and Michael Saunders & Co., learning the trade during the run-up to the housing boom and subsequent bust. In late 2011, he started his own firm, Dwell Real Estate.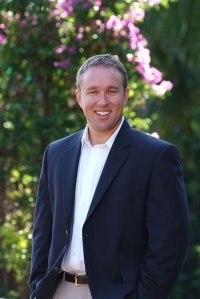 He is sometimes referred to as "Mr. Internet" because of his extensive website and online presence — he has a popular blog about the industry, posting at least once a week since 2007. His company has 11 agents who cover Sarasota and Manatee counties and the barrier islands from Anna Maria to Casey Key. Correspondent Chris Angermann interviewed him at Dwell's office in downtown Sarasota.

Q: How important are Internet sales in your business?
A: We do a ton of Web marketing, and it's good for us. We get a lot of traffic from our website. But we also cultivate repeat business. In real estate, referrals and repeat customers are very lucrative. Our focus is on giving a good experience to buyers and sellers. If you do a good job with your clients, they'll come back to you. With repeat and word-of-mouth clients, it's much easier than trying to find new people. You don't have to sell yourself, you don't have to cultivate the relationship from scratch; they already know you.
Q: What's your secret to doing a good job with your clients?
A: We have a system of how we handle things, and we have great market knowledge. Our agents show a lot of property and really understand what's out there. If you came to us and said, "I want to buy a house and here are my requirements," we would pretty much know within a few minutes the best spots to take you. We'd probably have five neighborhoods or condo buildings in mind and could say, "These are the best options for you."
We do a lot of vacation condos on the beach and homes for people who are relocating or retiring to places like Lakewood Ranch. Many of our buyers are sensing that it's a good time to buy, even though they may not be ready to retire, and want to get into the market at today's prices. So they're purchasing a home or condo now because they know they'll use it; and when they do retire, they'll have gotten a good deal.
Q: What's your take on the current market?
A: I think there are some similarities to when things got hot from 2003 to 2005. The difference is that now people can afford what they're buying; back then, many were buying properties on speculation that they couldn't afford. It got to the point where small houses for first-time homeowners were $350,000, and the costs outstripped everyone's income, and that just couldn't last. Many of our purchases now are cash, and the people that are getting mortgages are putting a good chunk of money down, which means we have a healthy real estate market again.
We still get buyers that call us and say, "We want something that's a steal," and I tell them up front that it's pretty much a seller's market now. Not in an extreme way, but the leverage is to the seller. I recently sold a condo on Longboat Key, and it had two offers. We had to up our bid substantially to get it.
Q: What's in store for the future of your business?
A: We'll grow slowly. It is good to be small at this point, because we can provide that extra little oomph that buyers and sellers like. I want our brand to be very good, to become known for providing excellent service. But that takes time.
If you look at who does really well in this market, who is successful year after year, it's always the same people. They've been doing it for a long time and have stuck to the basics. We can get all fancy with the Internet, Web marketing and new technologies, but it still boils down to relationships and doing a good job.