3 Reasons Why it's a Great Time to Sell Your Home
Posted by Marc Rasmussen on Tuesday, August 25, 2015 at 4:00 PM
By Marc Rasmussen / August 25, 2015
Comment
The current real estate climate has been HOT and buyers are on the prowl looking for property. Clear the way and make room for property owners ready to sell! If selling your home has been a lingering thought or you've been contemplating the best time to sell, here are 3 reasons why, now, is the oh so good time to be selling!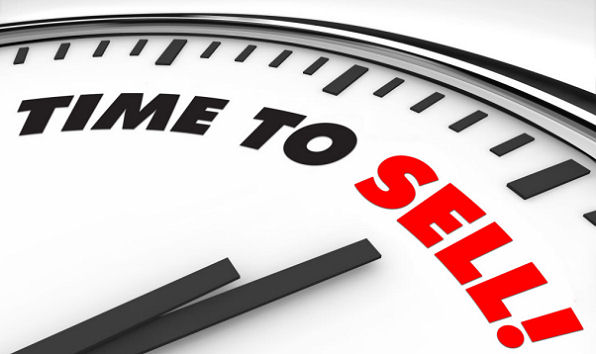 1) Increased Demand from Buyers
Consumer confidence is back and there is no reigning in the flock of buyers that have flooded the market looking to buy. Interest rates are at historical lows and the abundance of buyer assistance programs has put many purchasers in a frenzy to find a home. Property prices are on the rise, and so are rental rates; making home-ownership look far more appealing than ever before. We are seeing a number of different types of buyers: Millennials new to the market, boomerang buyers prepared to purchase again after hard times from the economic recession and baby-boomers ready to retire and make the sunshine state their primary residence. These groups of buyers and more are writing offers and competing to be homeowners.


2) Low Inventory = Less Competition
Simply put, there just isn't enough inventory. In July, Sarasota County had 3,373 available properties for sale and Manatee County had 2,616. When you break this data down into month of inventory, there currently is only 3.3 and 3.9, respectively, months of inventory available before the current inventory is depleted. Experts define a market as neutral between Buyers and Sellers when there is 6 months of inventory available. Right now, these numbers tip the pendulum in the Sellers favor. Fewer properties create less competition meaning listings are generally on the market for a shorter period of time, especially properties in decent, move in ready condition. Distressed homes such as REOs/ Bank Owned and Short Sales have been dwindling from the market and those that are left are not necessary the bargain buys they used to be.
3) Rapidly Rising Home Prices
Over the last year, numbers have been on an upward trajectory. Median sales price is up nearly 10% from last year and the number of closed sales is up nearly 20%. Many properties have either sold above list price or extremely close to it. Sale to list price ratio stood at 96% in July which is the closest it's been in years. From July 2014 to July 2015, the average list price for a property has increased 13.1% from $642,000 to $726,000. The recovering market, high buyer demand and low inventory have assisted with the increase in property values and now is the time for homeowners to capitalize on the trend and sell.
If you're ready to list your home, contact us today for a home value consultation and to help get your property sold!
Data and Information provided by Florida Realtors and Trendgraphix