20 Things You Didn't Know about Sarasota
Posted by Marc Rasmussen on Monday, September 10, 2018 at 10:41 PM
By Marc Rasmussen / September 10, 2018
25 Comments
Here are 20 interesting things you probably didn't know about the Sarasota, Florida area. This list came from 1065ctq.com.
1. The founding of the town of Sarasota was conceived in Scotland by officials of the Florida Mortgage and Investment Company, Ltd., which purchased approximately 50,000 acres in this region, from Hamilton Disston. the town plat was drawn in Edinburgh, and the first sales from it were made in Scotland and England in the late summer and fall of 1885.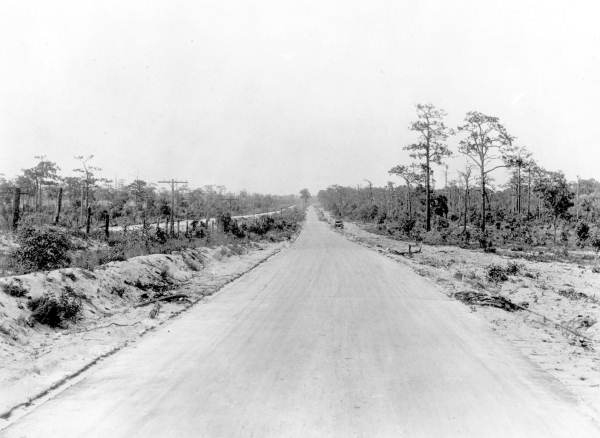 2. Do you remember when U.S. 41 ran up and down Sarasota's Main Street?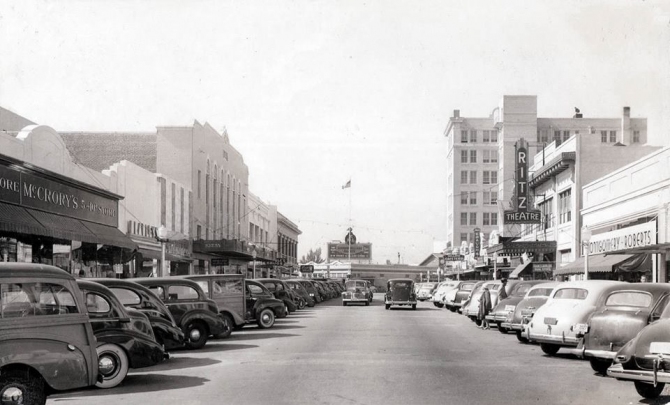 Did you know there use to be a casino on Lido? The Lido Casino was built in 1940, and demolished 1969.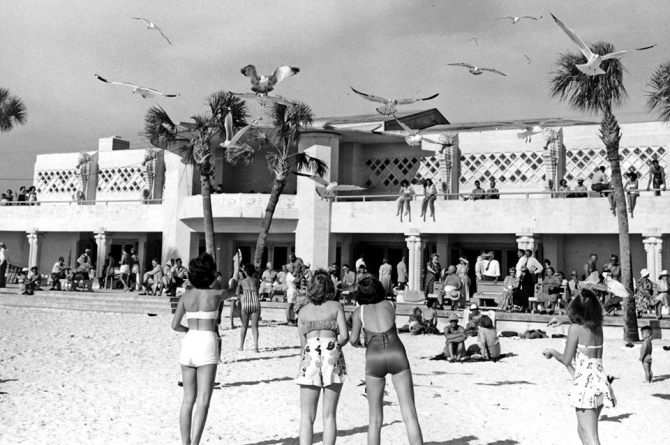 3. A large cavernous building built on the corner of Fruitville Road and US301 in Sarasota the mid 1920?s was originally home to an automobile agency. The building was then an American Legion Post (and rumored gambling hall) before being turned into Old Heidelberg Castle, a restaurant which sometimes had a 20? trampoline in the middle of it. The German food and nightly dancing to the "Oompah" band continued into the 1990's. Eventually it succumbed to the reality of modern Southwest Florida commerce, and was demolished. The land is now a Walgreen's Drug Store.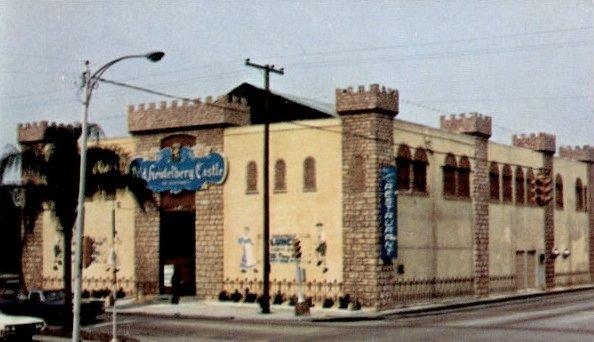 4. At the intersection of Main St and Palm, there was not only once stood The Sarasota Hotel, but also a drinking fountain for local livestock.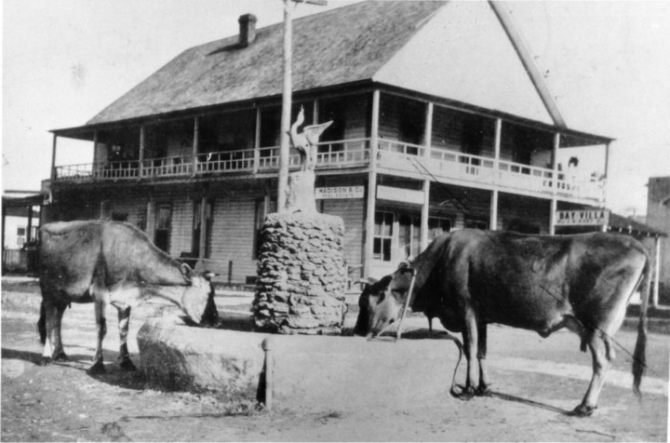 The area still serves a great place for drinking of a different kind.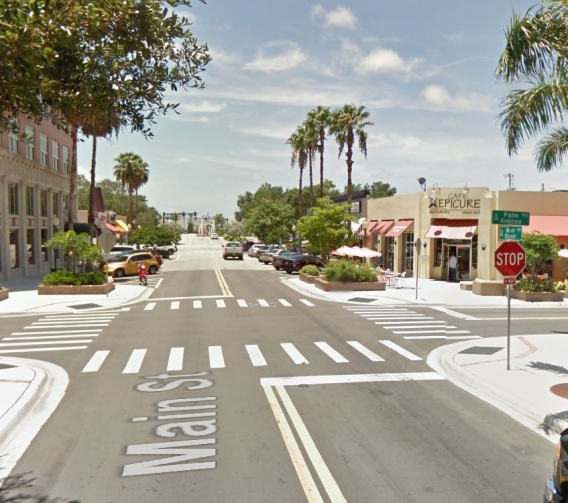 5. On September 13, 1919, the 100 French freighter Bay Ronto was caught in a hurricane, 36 miles west of what is now the Venice airport. 48 crew members escaped in lifeboats as the Bay Ronto took on water and eventually broke up, sinking upside down in 110ft of water. To this day the Bay Ronto is a popular diving wreck, but has recently been home to packs of bull sharks.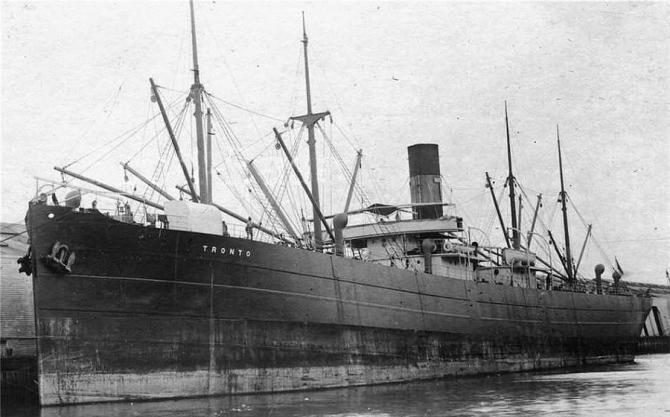 6. Does anyone remember the South Trail Theater on 41, south of Clark Rd? We're told the adult theater catered to Southwest Florida's seniors.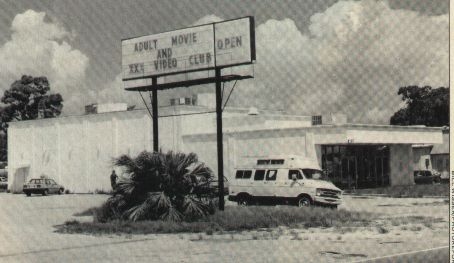 The theater was most famous for the controversial arrest of Pee Wee Herman's Paul Rueben's.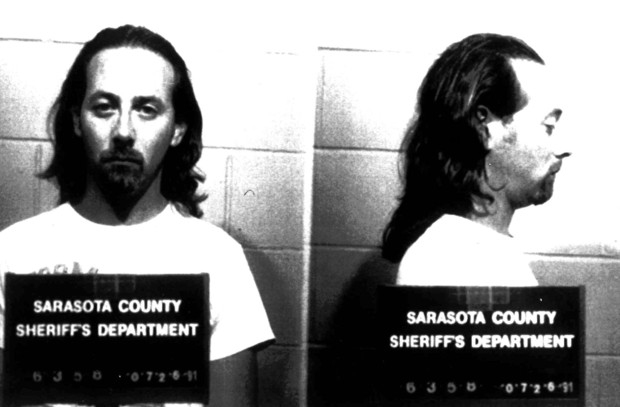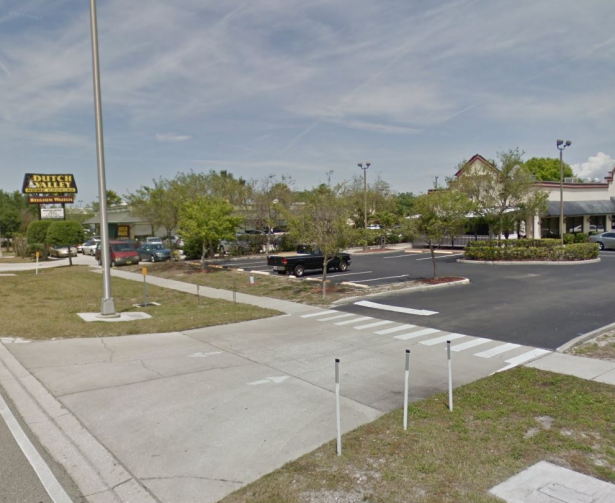 7. Punta Gorda Fun Fact: Really the sign says it all.
Bahia Del Espiritu Santo 1513
First White Man Dies in America
On this day May 24, ships were sent to seek to mainland colony site and to sound and chart the newly found "Bay of the Holy Spirit" (Charlotte Harbor). For three weeks explorations continued seldom by land. There were at lease three meetings with the Caloosas: once they offered "guanin" (low gold) and skins for trade and promised more. But in other meetings fighting erupted and "several indians" and one Spaniard were killed. Thus the first white man died in America - victim of Indian arrows, and the place of his death was called "Matanca" (Pine Island).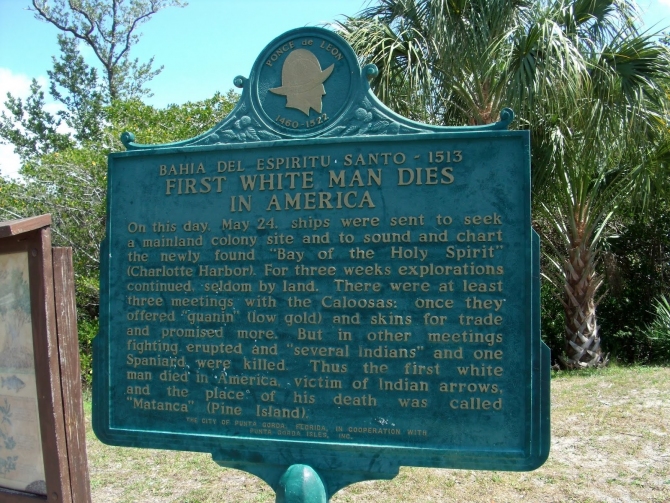 8. Snow in Sarasota? Did you know Sarasota's first settlers traveled from Europe through the port of New York, then by train to what is now Sarasota. They planted their first crops to begin sustaining their food store, but were quickly thwarted. On January 9, 1886 there was a snowstorm in Sarasota which caused widespread damage, causing most of the original settlers to abandon the area before it began... for fear of starvation. Those who stayed and toughed it out became the forefathers of the Suncoast. I wonder if that is Siesta Key.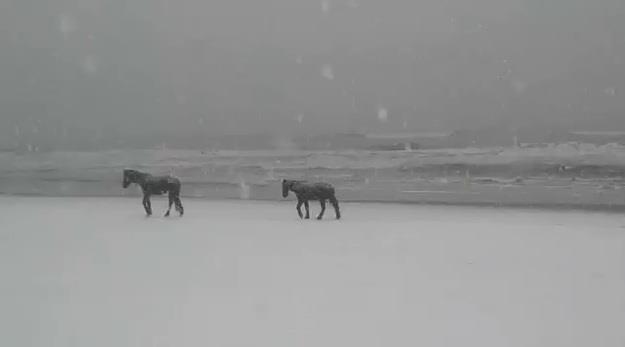 9. On February 21, 1956, a young man making a name for himself played multiple performances at the Edwards Theater for .76 cents. On some visit Elvis ate at The Waffle Stop near downtown Sarasota.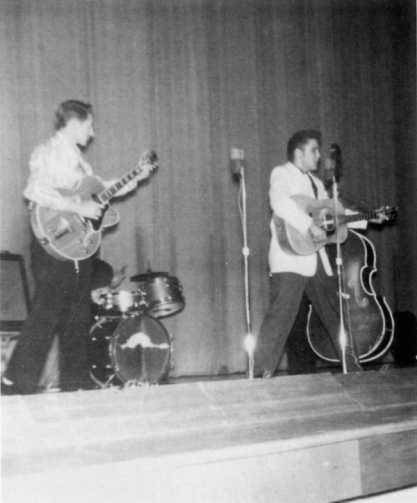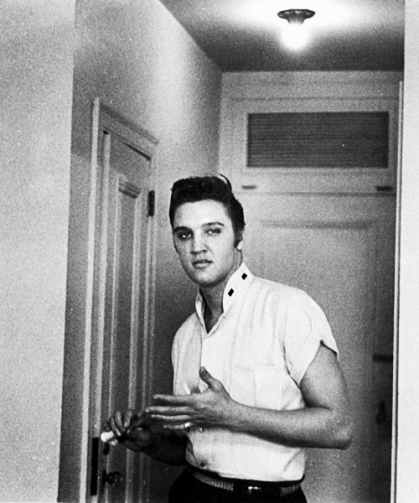 10. The Edwards Theater is now known as the Sarasota Opera House, and is still located at 61 North Pineapple Avenue in Sarasota.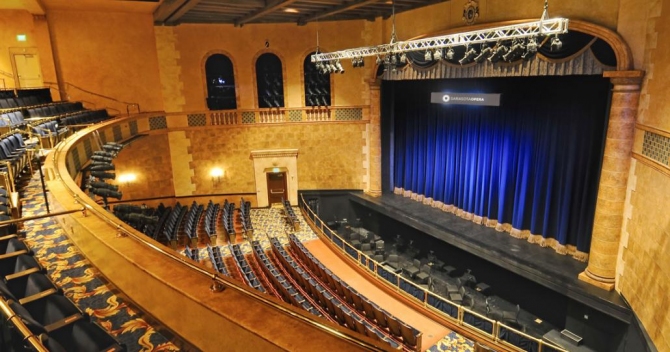 11. Did you know that in addition to 12,000 year old Paleo-Indian skeletons, the bones of a saber tooth tiger have been found in underwater caverns at Warm Mineral Springs in North Port.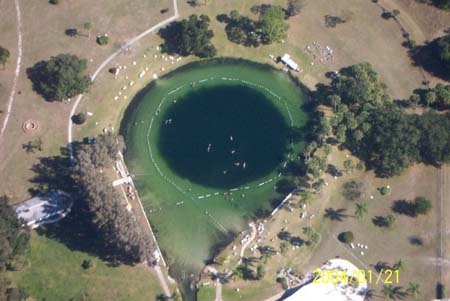 12. A generation old legend tells the story of a Nazi U-Boat that several times came through Boca Grande Pass during WWII, and ran up into the mouth of Charlotte Harbor. Though no proof exists, there's ample Military record of U-boats traversing the Gulf Coast, and sinking up to 56 vessels in Florida waters.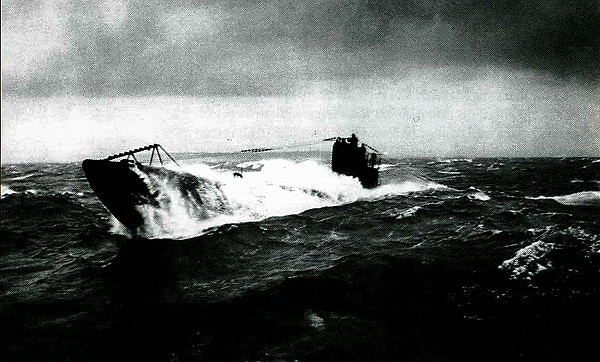 There was once a WWII U-boat lookout, both at the Boca Grande lighthouse and at the Lido Casino in Sarasota. Additionally, military records show the sinking of one Nazi U-boat, the U-166 (pictured), in waters south of the panhandle.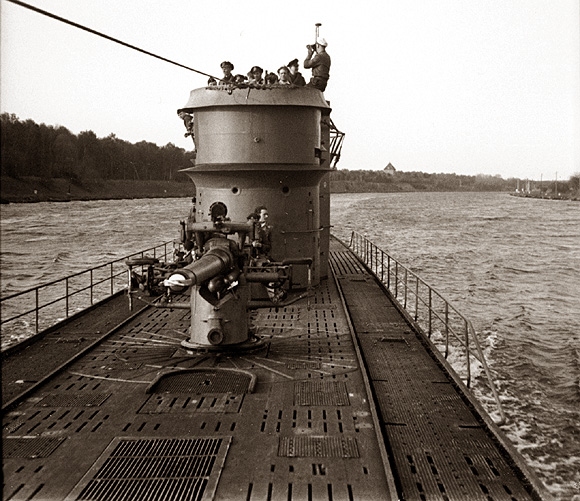 It's widely accepted that U-boats patrolled rivers throughout the world during WWII, and even just recently, one was found at the bottom of the Labrador River in Canada. Could there be a U-boat still on the Suncoast? (the wreck of the U-166 Oct 2003)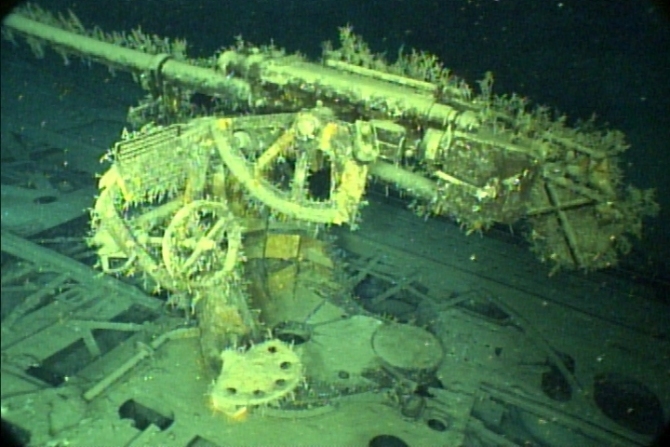 13. Sarasota Fun Fact: Within a 20-mile radius in Sarasota, there are more Zagat-rated restaurants than anywhere else in Florida.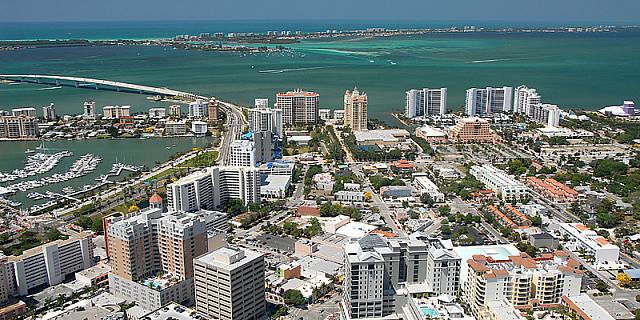 14. Did you know what is now the community of Lake Sarasota, East of I75, near Proctor, was once home to Sunshine Springs & Garden complete with Swan boats, water-skiing elephants, and a beach.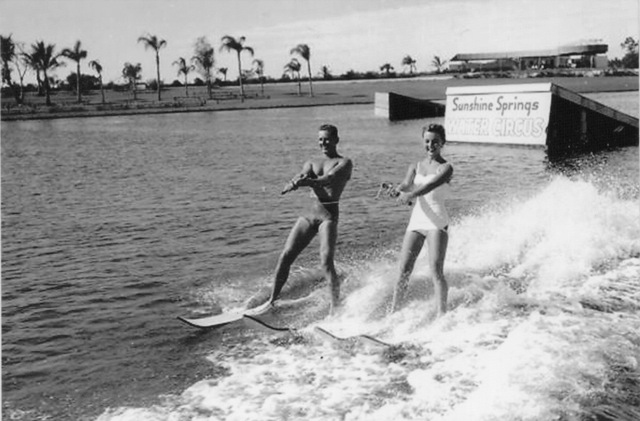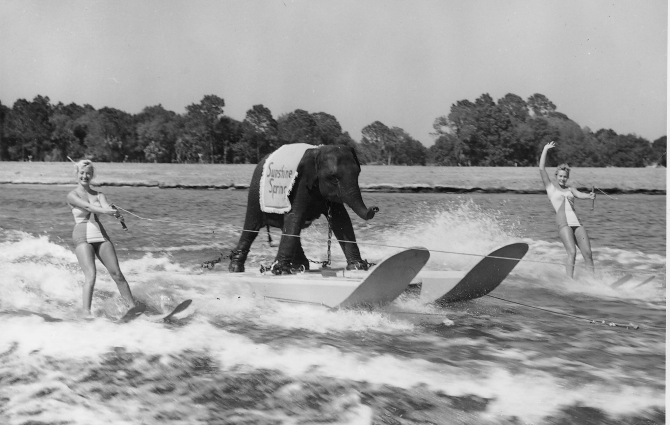 In addition to a housing community, the lake is now home to Oak Park Elementary School.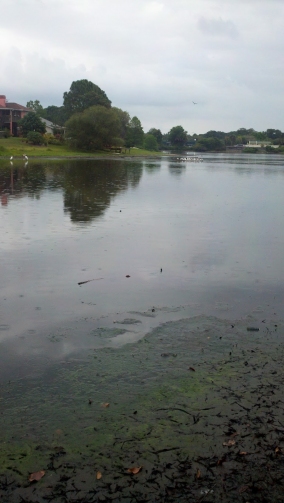 15. An area east of Rotunda in Charlotte County, known as Mound Key, is thought to be an ancient Indian burial ground. It's also speculated that it's crab-like design was at one time a Paleo-Indian made canal system where ancient canoe trade took place between tribes from the panhandle, and tribes located in what is now Charlotte County. Several significant archeological finds have been made here. Unfortunately the site has also been damaged, and is a target of looting by amateur treasure hunters.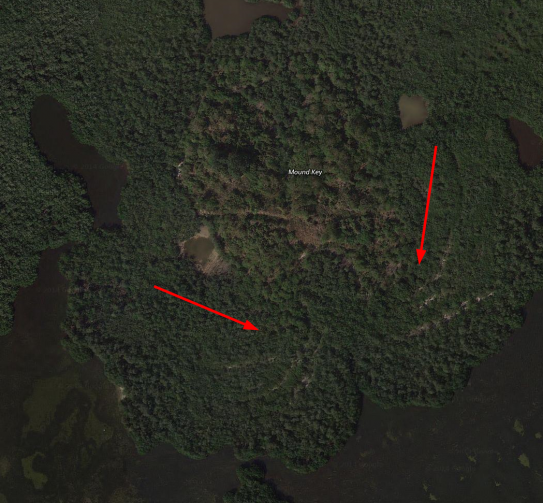 16. The infamous Southwest Florida pirate Jose Gaspar, also known as Gasparilla, never really existed. He was a part of a fictitious fireside legend told by a man named John Gomez, that was subsequently retold as fact in a marketing brochure in 1904 to promote Tampa's first Gasparilla Pirate Festival.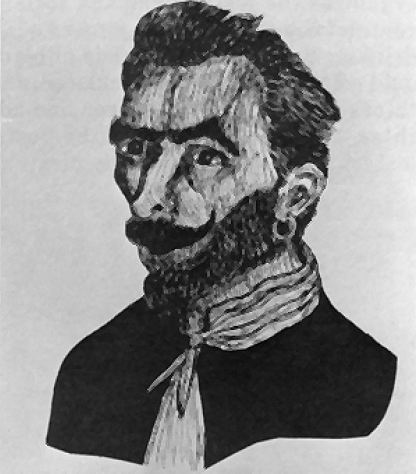 17. The North Jetty Fish Camp concession in Venice is actually constructed from a trolley car originally built in St Louis in 1912. The car ran the transit lines in Tampa until 1916.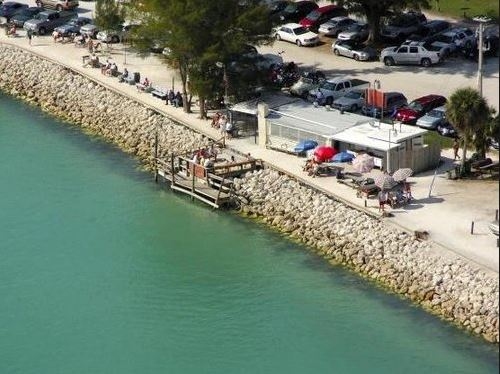 It was then shipped by steam barge to the North Jetty, where it would function for decades as a bait shack, before becoming the Venice institution that is the North Jetty Fish Camp concession.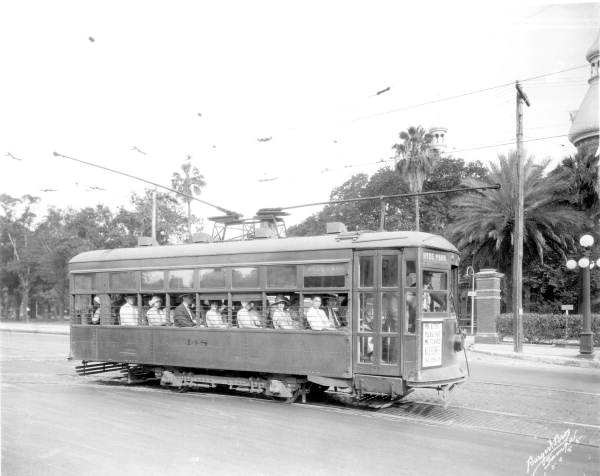 18. Who remembers in 1964 when (at that time) Florida's largest theme park, Floridaland, opened it's doors?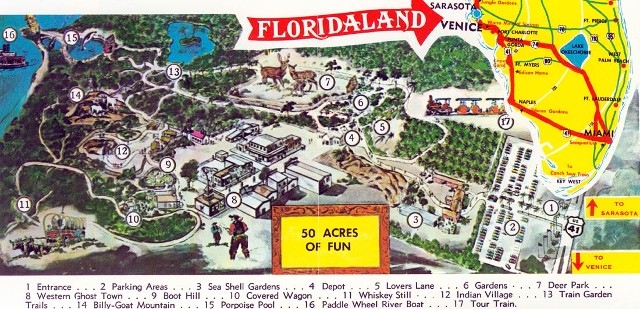 Floridaland in Osprey hosted 50 acres of gun fighting in the streets...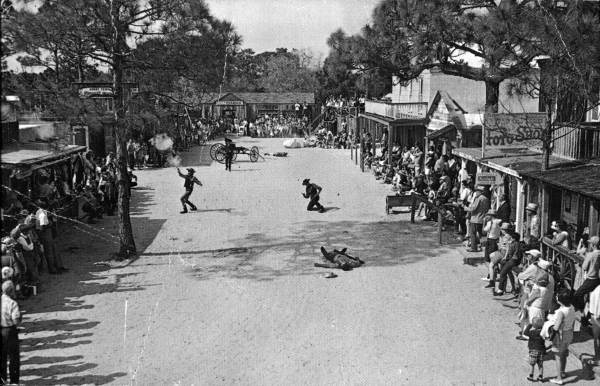 ...mock hangings at Hangman's Hill...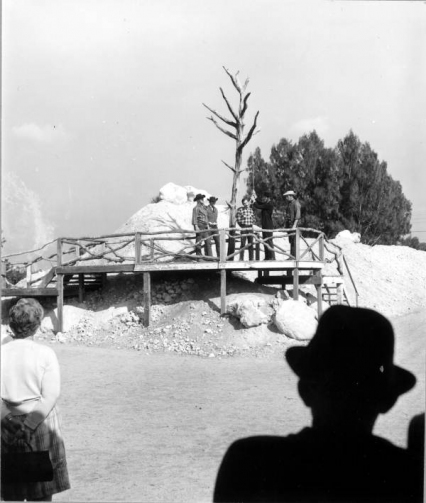 ...can-can dancers, a dolphin show, and live monkeys.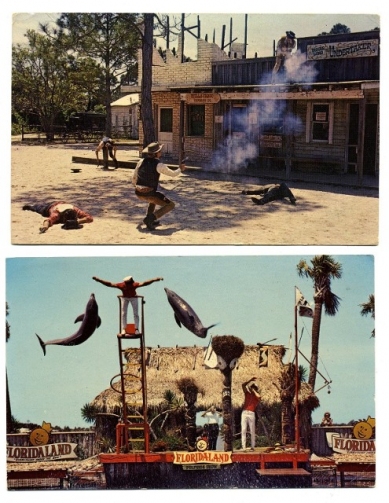 Floridaland closed its doors in 1971 due to mounting pressure from animal activists, competition from a new theme park called Disneyworld, and a new interstate called I75 which didn't create an off-ramp to Osprey. The site is now near Oscar Sheerer Park and Bentley's Boutique Hotel. (photos: http://www.moldville.com)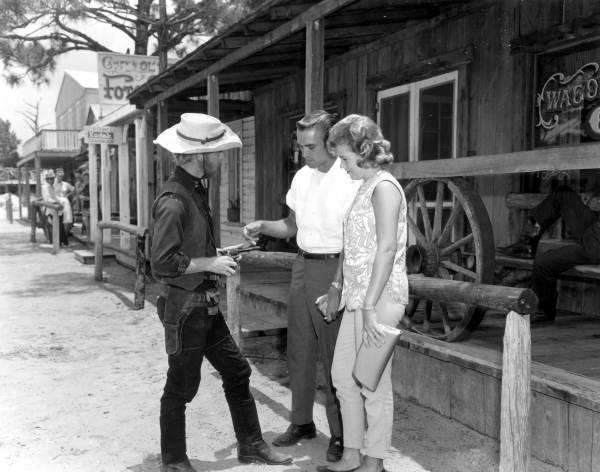 19. Who remembers seeing a movie with a car load of friends at the Trail Drive In?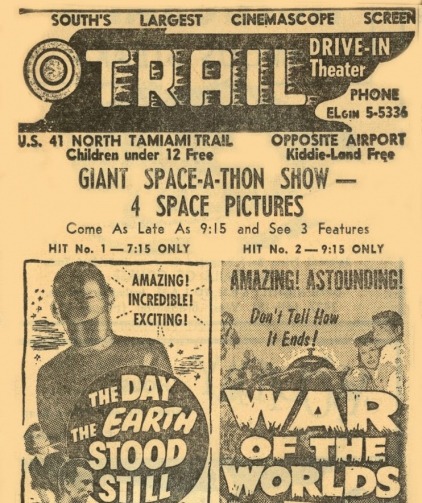 Opened in May of 1949, the Trail Drive In operated for almost 40 years.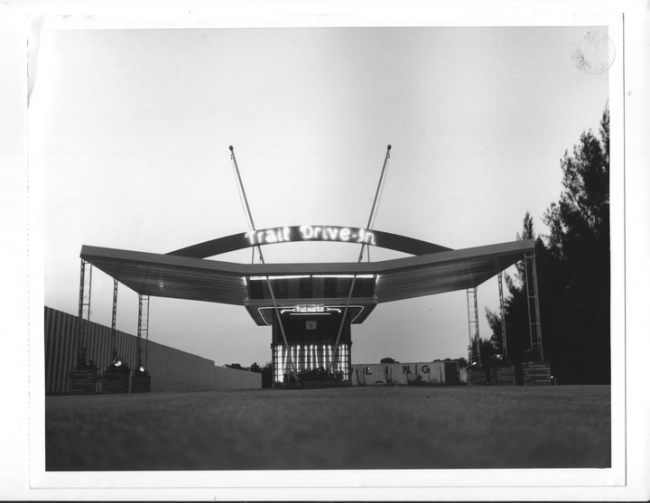 Due to declining revenues and a changing Sarasota, the Trail Drive In closed in 1988.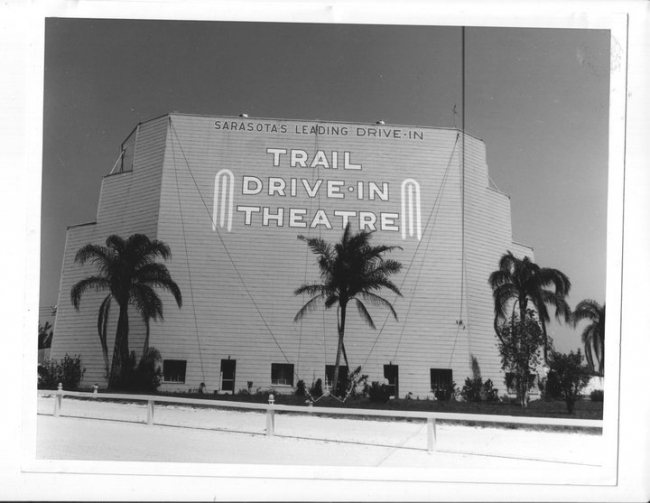 On it's land is now a storage locker facility, and the Hilton Garden Hotel next to the USF Sarasota - Manatee campus on US41, heading toward Bradenton.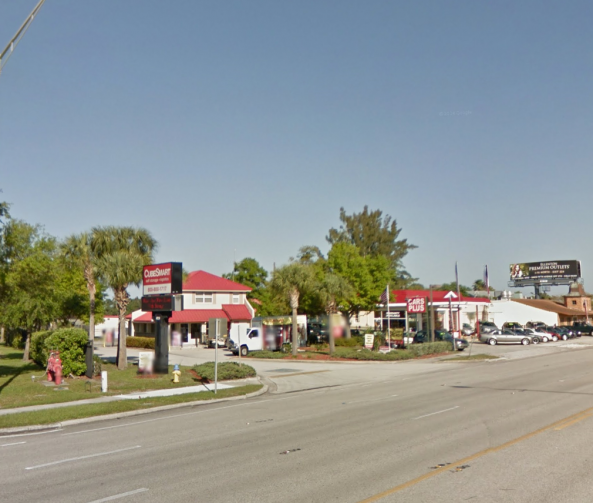 20. The Asolo Repertory Theatre was initially located in Asolo, Italy just outside of Venice. Built in 1798 by Italian impresario Antonio Locatelli, the theatre stood in the former audience hall of the castle of Caterina Cornaro, the former Queen of Cyprus. In 1930, the Asolo Theatre was dismantled and put into storage. In 1949 the State of Florida purchased the theatre which was crated and shipped to Sarasota. The Asolo Theatre opened its doors here on January 10, 1958. The theatre has since been moved to its current location on the Ringling grounds and is now known as The Historic Asolo Theatre. Photo: http://www.baltimoresun.com/