10 Things You Should Know About Working With a REALTOR
Posted by Marc Rasmussen on Wednesday, May 24, 2017 at 3:31 PM
By Marc Rasmussen / May 24, 2017
2 Comments
I am continually amazed by how little some people know about the real estate business.
Most people have a good idea about the real estate industry, but some can be a bit naïve about how Realtors work and are compensated. I have encountered doctors, lawyers, CEO's and other professionals that don't know how we are paid.
1) Realtors work on commission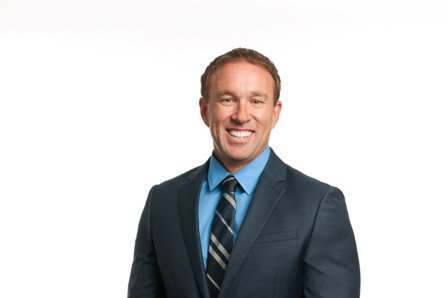 There may be a few exceptions here and there but most Realtors operate on 100% commission. If there is not a successful closing the Realtor does not get paid. A 100% commission pay structure means no salary, no draw, no bonuses, no nothing. Not only do they not make any money with the absence of a sale, they actually lose money. Agents are essentially small businesses with various expenses including advertising, websites, business cards, stationary, direct mailers, gas, time and energy. If they don't generate revenue they lose money.
2) Hiring a Realtor
First, determine if you even want to have a Realtor represent you. Some buyers choose to work directly with the listing agent because they think that they will get a better deal on the property. If this is you, keep in mind that the listing Realtor established a relationship with the seller prior to meeting you. That agent might look out for the seller's interests instead of yours. It might be best to hire a Realtor that represents you in the transaction. After all, it doesn't cost you anything.
Real estate transactions don't have to be adversarial, but occasionally it comes to that. If you were in a trial would you hire the same attorney that represents your opponent? No, you can't and wouldn't. Sometimes you need a professional looking out for you. Interview some agents and find the one that works best for you.
3) Be respectful of a Realtors' time
It is always best to be respectful and courteous. Busy Realtors are juggling multiple tasks, clients and contracts, don't expect an agent to drop everything to run out and show you a home. Especially, if you are just looking to get decorating ideas. Despite what some may think we don't just sit around twiddling our thumbs (well, some do). Remember, we are not on a salary so it is crucial for a Realtor to be efficient with their time.
4) Communicate with your Realtor
It is best to hire an agent you can communicate with effectively. A good Realtor listens to their client and their needs. However, it is also our job to manage your expectations. Almost all sellers think their homes are worth more than they really are and buyers generally always want more than they can afford.
I often get calls from prospective buyers looking for a newer condo on the beach with fabulous views. We love to fulfill dreams but the problem is that they want to spend much less than what is necessary. This is where good communication is important. Some Realtors are afraid to let you down and will try to find the impossible.
Let your agent know how you want them to communicate with you. Do you want phone calls, e-mails, text messages, or all of the above? Also, it is good to set a realistic time frame for finding a home. I doubt either of you want to be looking for the next few years.
5) If you are working with a Realtor don't call the listing agent
Listing agents represent the seller, not the buyer. If you hire the listing agent then the agent will be working under dual agency or also known as a transaction broker. This means the listing Realtor represents both the buyer and the seller. A dual agent must not disclose confidential information to either party and must operate in a hands-off manner. A dual agent cannot get the highest price for the seller and the lowest price for the buyer — it is impossible. Their role at this point is to represent the transaction.
Listing agents prefer to not do the buyer's agent job. Managing all aspects of the transaction for the buyer and seller can be challenging and time consuming. Let your buyer's agent do their job. If you need information about or want to see a property call your Realtor, not the listing agent. If your Realtor is too lazy fire them and hire someone hungry.
6. Don't Hire More Than One Realtor
In Europe and other countries, home buyers have to hire several agents because there is not a central database of properties for sale. In the United States we have the MLS (multiple listing service) where virtually all properties are listed and it allows one Broker to sell another Broker's listings. Because of this you really only need to hire one (good) agent that can access all of the properties for sale. Now, if you are looking at real estate in multiple cities (Sarasota and St. Petersburg) then you may need to multiple agents. When you hire two agents you are duplicating efforts and one of them is going to end up working for free or battling the other agent for compensation.
7. Experience is Important

Experience can save you several headaches and possibly thousands of dollars. If you are undergoing major surgery would hire a doctor that has performed 300 operations or the one who has done 2? Buying a home will be one of the largest purchases you ever make. You may want someone on your side that has extensive experience. Many of us have relatives with a real estate license but you might want to think twice about using them if they aren't experienced.
8. Listen to your Realtor (assuming they are good)
Experienced Realtors have gone through many purchases and assisted clients in varying situations during the buying and selling process. They can save you a considerable amount of time and, potentially, money. Quite often, the first thing a home buyer wants to do is jump in the car and immediately go look at property. This can be very inefficient. You can save yourself a lot of time if you sit in front of the computer or with your Realtor and go through the MLS before looking at them in person. Usually, with a little research you can eliminate many properties that are a waste of time. Instead of visiting 58 homes you may only need to see 12. Consult with your Realtor, formulate a strategy and start viewing homes.
9. Some Realtors Hate Buyers
Yes it is true. Many agents simply hate to work with buyers. Buyers generally take up a lot more time than a seller. A Realtor can manage many more sellers than buyers. The highest producing agents in just about any market are listing agents. Realtor 101 teaches us that we have to "list to last." There is a huge burnout factor when working strictly with buyers. Can you image showing a buyer 50 properties only to find out that they purchased a home at an open house or simply has decide not to purchase? It happens all of the time.
10. Be Ready to Buy
If you are not ready to buy, you may not need a Realtor immediately. Especially, to go look at property. If you plan on buying a year from now, it is best to have an initial office consultation with an agent. The real estate market changes daily so it will be completely different a year from now. Now is the time to watch and educate yourself on the market
If you are ready to buy make sure you have all your ducks in a row. Have your proof of funds ready or make sure you're pre-approved with a lender. Make sure you have enough funds to cover your earnest money deposit, inspections and closing costs.