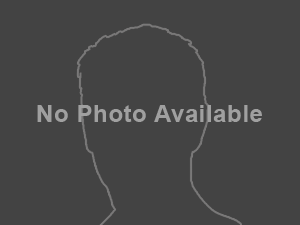 Vera G., Realtor at Corcoran Dwellings brings over fifteen years of collaborating with CEOs, Ultra High Net Worth Individuals, family offices, private service staff, and other world-renowned service providers.
Believing that Real Estate should be managed with discipline and professionalism, she has worked in property and household management, developing an astute understanding of the lifestyle needs of the Client who desires access to an exclusive service. Earlier in her career, Vera spent 7 years as a C-Level Executive Personal Assistant providing personal and business support to Executives as their loyal point of contact. With a constant pursuit of knowledge and education, it is her nature to add value to life, herself and those around her. She is a partner to her Clients who appreciate her warm personality, strong work ethic, high level of dedication, and commitment to uncompromising integrity.
Vera continues to occasionally serve as a Corporate Flight Attendant & Traveling Personal Assistant. She has worked with Private Owners, Corporations and Royal Family where she has been responsible for directing and coordinating the life of Principals and family on domestic and international travel, in home and in flight. The rigor of her corporate experience coupled with her insight into the complex needs of Ultra High Net Worth Clients informs Vera's disciplined, strategic approach to project delivery and the Client commitment for which she is known.
Vera grew up in Portugal working in her family's hospitality business, emigrating to the USA after University. The warm weather brought her to Sarasota where she enjoys spending time on the beautiful beaches of Siesta Key and Longboat Key. She travels extensively overseas, where she seeks to immerse herself in new cultures. Her curious spirit has driven her to learn to fly single engine aircraft and develop a clothing line. When at home, Vera loves to cook and entertain friends and family. Vera is a voracious reader who enjoys playing tennis, Krav Maga and attending events at the Sarasota Ballet and Opera House.
"The Ultra High Net Worth Individual possesses higher service expectations due to the exceptional Client service benchmarks in their personal lives. With the power of the Corcoran brand and network, and the advantages it brings, I am provided the framework to establish such benchmarks for every Client."
— Vera Graça
EDUCATIONAL TRAINING/CERTIFICATIONS:
Notary Public, Florida Department of State
Education, Instituto Piaget - Porto (Portugal)
Household Management, Marta Perrone, Estate & Staff Management Training - Los Angeles, CA
Butler Service Elite & Culinary Elite Level II & III, DaVinci Training Institute - Fort Lauderdale, FL
VIP Hospitality, Flightess
Floral Design, Petal+Eon - NYC, NY
SommDay Wine Service, Napa Valley Wine Academy - Napa, CA
Lean Black Belt, Council for Six Sigma Certification (CSSC) - NYC, NY
ServSafe Food Handler, National Restaurant Association - Washington, DC
Heartsaver First Aid/AED/CPR (Adult, Child & Infant), American Heart Association
Languages: Portuguese (Native); English (Fluent); Spanish (Conversational); Arabic (Elementary); Hebrew (Elementary)