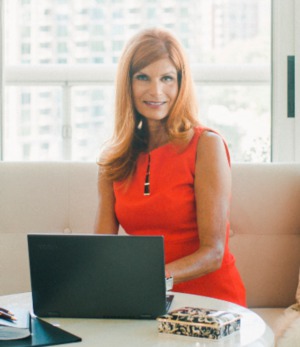 Incredibly adept at both the personal and business aspects of real estate, sales broker associate Susan Birkinshaw offers an attentive and supportive approach focused on success.
A consistent top producer across the region, with over 20 years of experience, Susan has particular expertise with equestrian properties based on her own deep involvement in the local equestrian world. Whether assisting buyers in Sarasota, West of Trail, the surrounding area Keys or with equestrian properties, Susan offers the elite customer service skills and know-how necessary to help clients exceed their goals.
This client-centric approach was forged during her 20-year career in corporate travel where she held executive roles in sales, account management and operations. That experience shows in her unfailing responsiveness, professionalism and the way she prioritizes her clients' needs at every turn. It's no surprise that 98 percent of her real estate business is derived from loyal repeat and referral customers.
Susan is an avid equestrian competing in local and national dressage competitions and volunteers on many non-profit organizations. In addition, she is a competitive runner competing in half marathon races that support local charities. Most recently she competed in the historic Falmouth road race where she raised money for Childhood Cancer.
Sales in excess of $200M worth of Real Estate.
Sales Broker Associate Broker, Certified Distressed Property Expert (CDPE)
Member Realtor Association of Sarasota
The Corcoran Advantage provides a global reach with over 4,500 agents in 36 markets
TESTIMONIAL
"Susan is an excellent realtor. She helped me purchase my first home four years ago, and what could have been a difficult process to navigate (short sale; tenants) could not have gone more smoothly. She is incredibly organized, responsive and really knows the ins and outs of the metro Atlanta real estate market - both from a buyer's and seller's perspective. Susan is also extremely helpful in recommending reliable contractors (e.g., painting, flooring, etc.) even four years later! I have recommended Susan to several close friends and their experiences have all been just as amazing. I can't speak highly enough of Susan both as a professional and as a person." — Kristen Speyrer