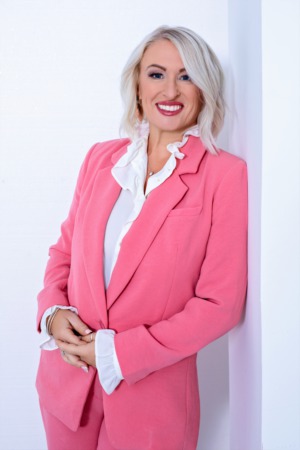 Born and raised in Puyallup, Washington, Megan Lacombe began her real estate career in 2000 specializing in new construction and development. Finding quick success in the industry, by 2004 Megan had achieved Top Producer status and opened her own brokerage, specializing in luxury condominium sales, condo conversions and acquisitions while leading a team of over 30 agents as they crushed sales goals and set new records.
In 2014, Megan, a devoted Army wife, moved with her husband to San Antonio, Texas where she transitioned her career to the Banking industry focusing on Real Estate loan processing with the highly respected military banking partner, USAA. As with past professional endeavors, it wasn't long before Megan was recognized for her stellar service working with military members and colleagues with a nomination to become the Chairman of her division's USAA inner-employee advocacy group.
Real estate was never far from her mind, Megan simultaneously continued to build her real estate skill set and learned the Title Insurance and Closing process. As her husband's military career moved closer to retirement, they began to focus on retiring near the beach and their next move brought them to beautiful St. Petersburg, Florida, the "Sunshine City". With a renewed passion for real estate in a new, highly desirable, luxury residential market, Megan soon joined a notable downtown brokerage where she led as Managing Broker to over 40 agents and assisted in overseeing market dynamics during a record-breaking market shift, new development opportunities and overseeing nearly $1 Billion in transactions.
Committed to giving back to the military community, Megan and her husband proudly participate in, and support several Wounded Warrior foundations and Megan served a term as Vice President on the board of the Veterans Association of Real Estate Professionals (VAREP). Megan has recently become a part of giving back to St. Jude Children's Research Hospital and the small business community that is the true heart of St. Petersburg.