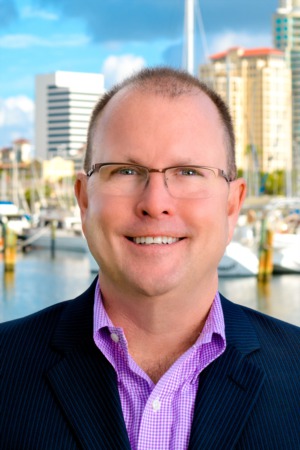 Greg Best a member of The Gregs Real Estate Team at Corcoran Dwellings, has lived in the City of Clearwater most of his life. He graduated from Florida State University with a degree in Economics and was a member of the Sigma Chi fraternity. His relatives include a list of largely successful manufacturers, retailers, as well as land developers.
For over 30 years Greg co-owned Coastal Steel Construction, a steel fabrication business with over 40 employees and raking in 16 millions of dollars a year. He was involved with many commercial and residential development projects throughout the Tampa Bay area. Greg was a major contributor of the steel construction for the shopping, dining and entertainment complex, The Sundial in Downtown St. Petersburg.
Greg enjoys selling real property and finding what best suits the needs of his clients. He is a 30-year resident of the beautiful residential community of Feather Sound and serves on various homeowners boards within this neighborhood. He supports the St. Petersburg Free Clinic and makes a difference by volunteering his time helping every Wednesday morning at We Help Food Pantry, a clinic that provides food, shelter and health care to those in need. In his spare time, he enjoys taking a stroll or sidewalk dining at Beach Drive, Downtown St. Pete. He has obtained his GRI (Graduate Realtor Institute) certification.