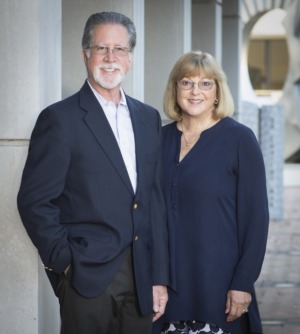 Carl & Deborah come to us from the New York / New Jersey area. Carl has spent over 30 years in corporate sales at the executive level in the very tough New York market. Deborah has invested as many years as a high end interior design specialist in the same demanding market. They bring integrity, quality and professionalism in whatever they do.
In addition to their career experience, they have been buying and selling real estate since the age of 21. They have renovated 3 homes and custom built 4 others in their lives together. Their sales and negotiating skills along with extensive knowledge of home construction and renovation, combined with Deborah's excellent eye for style and design give them the unparalleled ability to serve their clients.
Carl & Deborah spent over 10 years vacationing in Longboat Key before moving here full time. They have been Patron Sponsors of the Eat Like a Local Sarasota/ Manatee Originals and the annual Forks & Corks Festival for many years. They are also members of the Ringling Museum. They have an in depth knowledge of the islands as well as the Sarasota / Manatee area.
Their reputation for excellence has been earned by listening to their clients and paying attention to the details.