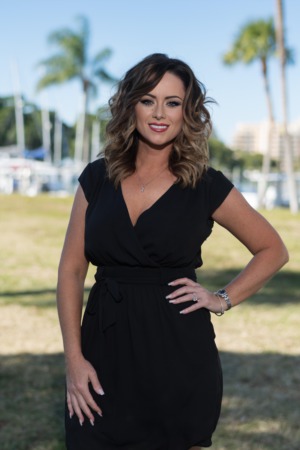 Born and raised in Pinellas County, Tampa Bay has always been my home. I began my career in the Real Estate industry in early 2001 as an assistant at a local Title Insurance Company. Within a year of taking that job, I moved my way up to Title Processor, which then quickly turned into a Closing position at a competing title office.
After the move, I obtained my Escrow License from the State of Florida and spent several years traveling all over the Tampa Bay Area as a Title Agent, closing real estate transactions for our Lender and Realtor clients. As a very detail-oriented person, I loved the technicality of processing and closing those deals. I also greatly enjoyed all the different people I was able to meet each day, as it quickly taught me to adapt to the many different types of people and personalities I would encounter later in my career.
In late 2004, I decided to try my hand at Real Estate, joining a team at Remax Action First in St. Petersburg. Real Estate was booming, and they needed someone with my "back end" experience to expand their team. I left my position as Escrow Officer and obtained my Real Estate License in September of 2004. Within my first 6 months as a Licensed Realtor, I closed over 3 million dollars in Real Estate transactions.
With many years of title insurance and real estate experience, I have acquired a great deal of knowledge handling both sides of the transaction, and understand the frustrations buyers and sellers can encounter during the closing process. As both a Realtor and Title Agent, my understanding of how the "other side" works has helped to make me very versatile in my ability to handle complex issues and transactions, and to help avoid pitfalls along the way for my clients. As a homeowner, I understand firsthand how stressful buying and selling the largest investment you'll ever make can be… Quite simply, I "get it". My job is to take the stress and guesswork out of the entire process!!
In November of 2011, I married my soul mate. We currently live in St. Petersburg with my daughter and our two dogs (an Australian Shepherd and a Cane Corso). In my free time, I can almost always be found on the waters of Tampa Bay with my family, or at the barn with my horse. 
Real Estate is not something I do part-time or on weekends. This is my full-time job. Whether you are looking in Pinellas, Hillsborough, Pasco, Hernando or Sarasota/Manatee Counties, I can help!
Thank you for stopping by. I look forward for earning your business, and your trust.