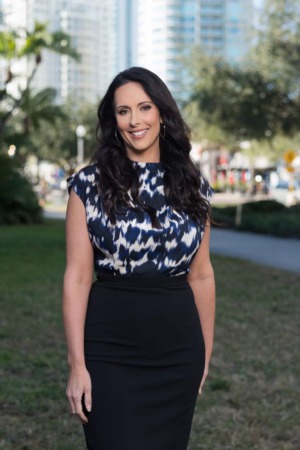 April began her Real Estate career in 1998 in West Palm Beach, FL. Originally a New Jersey native, April resided most of her life throughout Florida when her family moved to the Sunshine State when she was a child. Her love for Real Estate flourished when she purchased her first home at a young age in Wellington, Florida and realized one of the most important investments a person may make is the purchase of a home.
April finds great reward in helping buyers turn their house into a home and helping sellers move on to the next chapter of their life. She knows the emotional attachment a person can have in the purchase or sale of a home and loves being able to provide guidance, support, and expertise during this transition.
April relocated to California in 2004 to pursue an opportunity to work in condo conversions and continue her Real Estate experience in the Los Angeles County area. There she obtained a tremendous knowledge of the real estate market and property management. Missing the Sunshine State she decided to become bicoastal and relocate back to Florida in 2015 when she fell in love with the St. Petersburg area known to the locals as "The Burg". The vibrant feel of downtown, along with some of the most beautiful beaches along the Gulf Coast and in the nation made purchasing a home in the Tampa Bay area a great choice.
April currently holds a real estate license in California and Florida as well as a license in Community Association Management. She has extensive experience in property management, waterfront property, condos, and homeowners associations. She also holds a Bachelor's Degree in Business Administration. She resides in Shore Acres with her husband Garrett and her two rescue pups, Thor and Merry. April's diversity in many areas of real estate is sure to fit any seller or buyer's needs.