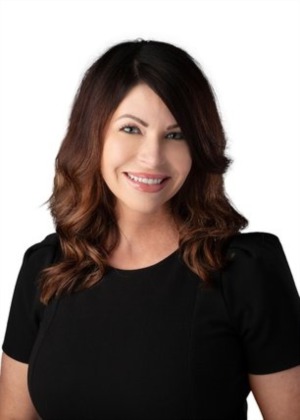 DWELL Real Estate, one of Sarasota's leading luxury real estate firms, was named Reader's Choice Best Real Estate office from 2015 – 2019. Owner/Broker, Marc Rasmussen, seeking to expand on his success in Sarasota, has joined forces with top St. Petersburg broker Liane Jamason, lead agent at Jamason Group team previously of Smith & Associates Real Estate. Friends for over 10 years, Rasmussen and Jamason will co-own DWELL Real Estate's St. Petersburg office and Jamason will serve as broker of record, bringing with her over $24,000,000 in sales in 2018 and a large clientele.
Liane specializes in listing and selling properties throughout greater St. Petersburg and Tampa Bay. She is also recognized in the community for her many appearances on Tampa's Bay News 9 as their real estate expert in addition to appearances on 10 News and ABC Action News locally. She holds a BS in Business Management from Palm Beach Atlantic University and regularly volunteers with the Leukemia & Lymphoma Society, St. Judes, The American Heart Association, as well as Johns Hopkins All Children's Hospital. In 2015, Liane started a fund from a portion of her commissions with Johns Hopkins All Children's Hospital that will donate $25,000 to cancer research in total by 2020. As a cancer survivor herself, she feels it's very important to give back. An dog lover, Liane is also a pet therapy escort at Johns Hopkins All Children's Hospital where she works with a trained therapy golden retriever named Tigi to bring smiles to the faces of children there.
Liane loves living in St. Petersburg because of the many water activities here – swimming, boating, fishing – she enjoys it all. She loves taking her husky-mix Meeko to Fort De Soto's dog beach and to some of the dog friendly coffee shops throughout the downtown area.