James Tassell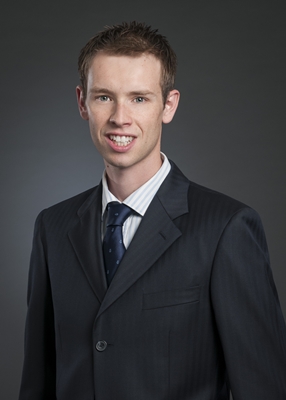 Originally from England, James has a passion for real estate and for assisting his clients with finding their home here in sunny Sarasota. His marketing degree and professional background make him adept at working with sellers to successfully market their properties, and his personable approach helps buyers feel comfortable throughout the entire purchase process.
James has traveled, lived, and worked throughout Europe, New Zealand, and the United States, which makes him especially well-versed with working with all types of clients. He understands his clients' needs and consistently goes the extra mile to make sure transactions go smoothly.
Outside of the office, James enjoys athletics, particularly soccer (from England, so of course!), and is involved with a number of local sports teams. He brings this same energy and strategy to his work!
James specializes in downtown Sarasota condos and Lakewood Ranch. To have him help you find your perfect condo or home, please fill out the form below.
Testimonial
Marc, we feel obliged to tell you what a superb job James Tassell did in our recent purchase of 750 N. Tamiami Trail.



We moved quickly from the initial discussion and web search in your office to visiting properties. We are particularly appreciative that he enlarged our "downtown" requirement enough to include the Renaissance and Alinari buildings, and we recognized both as exactly the sort of building we were looking for. Within a day we had seen enough apartments to feel that we had a much clearer sense of what our ideal apartment would look like, and what the local cost and location parameters for it would be.

By chance, our apartment came on the market a few days later, and we recognized instantly that it was what we were looking for. Since we had already returned to Virginia, James immediately sent more photos, a drawn floor plan, and answers to our questions.

We came to terms with the seller quickly and proceeded to closing without delay. During this period James was a thorough, patient and highly responsive guide for us and counterpart for our lender.

This experience simply could not have been more enjoyable nor managed more efficiently, due in large part to James. We cannot imagine having a better realtor partner, and look forward to recommending him at every opportunity.
Call James at 941.822.0708 or fill out the form below